How to start the New Year in style? Travel (if like us, you live close to Vienna), about an hour south of the Austrian capital city, to the Römertherme Baden in the small town of Baden near Vienna. My husband and I have decided to leave our son with the great-grandparents in order to treat ourselves to a last little #Babymoon ahead of the arrival of his sibling in February. A wise decision. For even a day can truly relax you, if well spent in one of the spa centres surrounding Vienna (check out Therme Oberlaa or St. Martin's Therme, too. All of them make for great daily getaways, or short holidays).
What's unique to the Römertherme Baden over other spa centres?
I would say, great value for money. Little chance of being packed, as the spa is not big to start with (you've definitely seen everything in a day). A spa restaurant that offers vegan menu options. And – interesting for families – a nice little spa area for toddlers right next to the main spa pool.
Day tickets can be bought from €22, parking included.
We've read it just ahead of leaving: Any parking tickets from the nearby garage are automatically included with the admission tickets. Practical indeed. Kids up to five years old pay no admission fees.
I'm thinking that we will be back quite some times over the next couple of years still ..!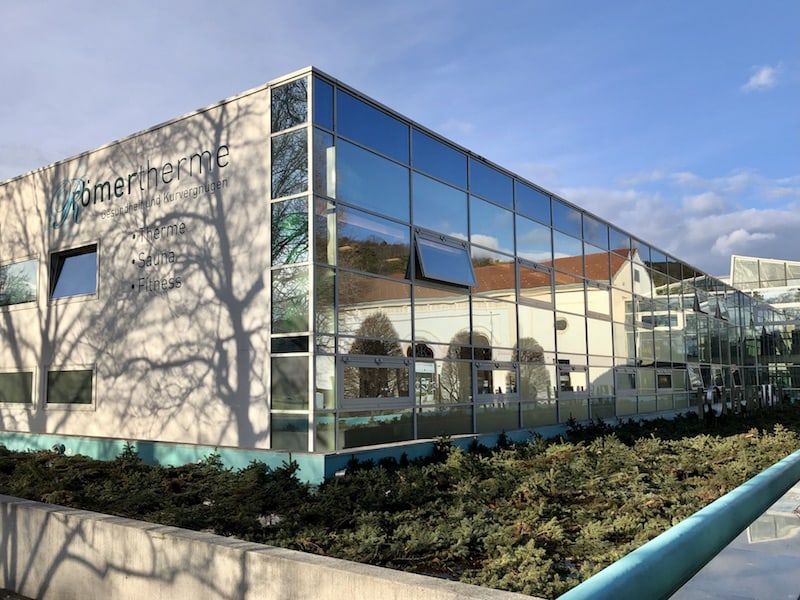 In addition, I have already written the following articles about Baden near Vienna and its wider area, helping you to get organised and inspired:
Enjoy your next visit to the Römertherme Baden spa centre!