You wouldn't be here if you weren't curious.*
Hi! I'm Elena! Welcome to my travel blog Creativelena.com.
For me, it is all about "life-seeing instead of sightseeing": Join me as I create, eat & live my way around the world. Curious?
*Check out my book, "The Creative Traveler's Handbook", for learning more about what we mean by creative travel. Travelling means the world to me, makes me fit for everday life and sometimes, I trust, also calmer on the inside. Read this blog with a smile, share what you love and remember to check back regularly: After all, when was the last time you did something for the first time?
If you are able to rid yourself of something here at Seewinkel near Lake Neusiedl in Burgenland, then it is this: A feeling for time. "Can we meet later?", is all we manage to say to our friend Ursula, who lives very near to the spa. The warm waters, the relaxed atmosphere and the friendly staff at the exceptional St. Martins Spa & Lodge built in the form of a huge sea shell are responsible for our happy laziness. Oh, it has already gone past 7.00 p.m.? We are late for Ursula's birthday party !! Ursula, who runs a travel blog "Toursula" herself and therefore understands the "hardships of a traveller's life", replies with a jolly "Enjoy the spa!". And: "See you later guys!"
"Highly Entertaining and Deeply Relaxing: Winter in Burgenland", is what I wrote on my blog about a year ago. My feelings haven't changed since.
Back in January 2013, I have already travelled in this part of Burgenland on a so-called "winter safari" together with my friends & fellow travel writers Martin, Janett, Ursula and Christian. The team of St. Martins Spa & Lodge organised a wonderful nature safari into the national park at Lake Neusiedl back then, including views of native Hungarian cattle breeds and rare birds against the peaceful white of winter.
Meanwhile, Christian has produced a great video about our gourmet trip & winter safari to St. Martins Spa, the Palace of Halbturn as well as lake Neusiedl about a year ago. Check it out – it features some really good music and beautiful shots to sit down, relax and inspire:
But for now, let us get back to dear Ursula, our main motive for this trip who thanks to her "Toursula" mission helps us to "discover Burgenland and the whole world" (at least that is what it says on her website). 🙂 Ursula herself lives in a pretty little town called Frauenkirchen, only a stone's throw away from St. Martins Spa & Lodge. Here is what she thinks about it.
This time, she has invited us to her birthday party which we perfectly combine with a visit to the spa and an overnight stay at the luxurious lodge. Nice! If only we hadn't been so relaxed … Probably due to some acute post-massage-bliss at the spa, involving lovely herbal scents and hands that knew what they were doing … I would have almost fallen asleep, which I take as a compliment to you, dear spa team! 😉
Last but not least, I still have some sweet memories to share with you. Relax, since that is what Burgenland is all about here. I really look forward to going back next time! 😀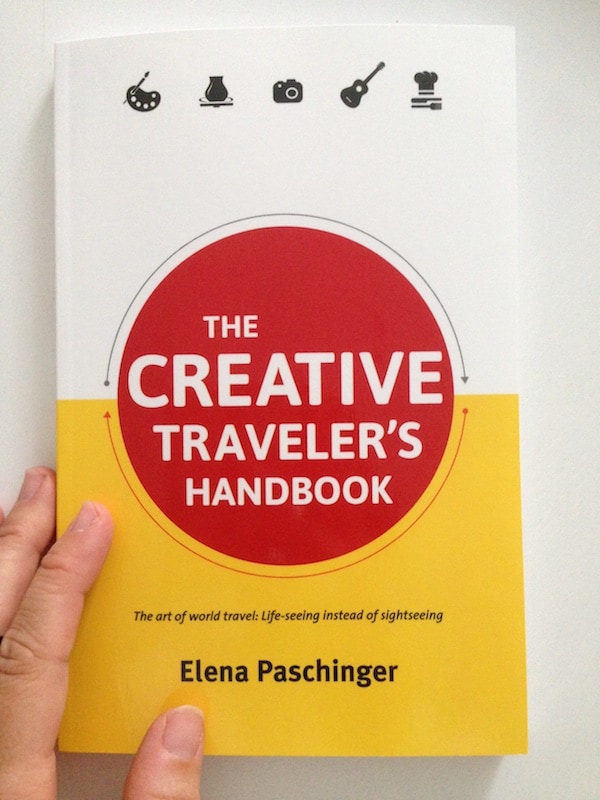 Ready for learning even more about creative travel?
Elena has recently published "The Creative Traveler's Handbook". Chock full of inspiratinal stories, travel tips and advice, it offers everything you need for planning and managing your next creative escape, addressing beginners and experienced travelers alike. Here's how to
get your hands on it
now!