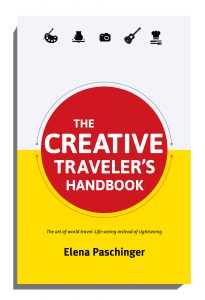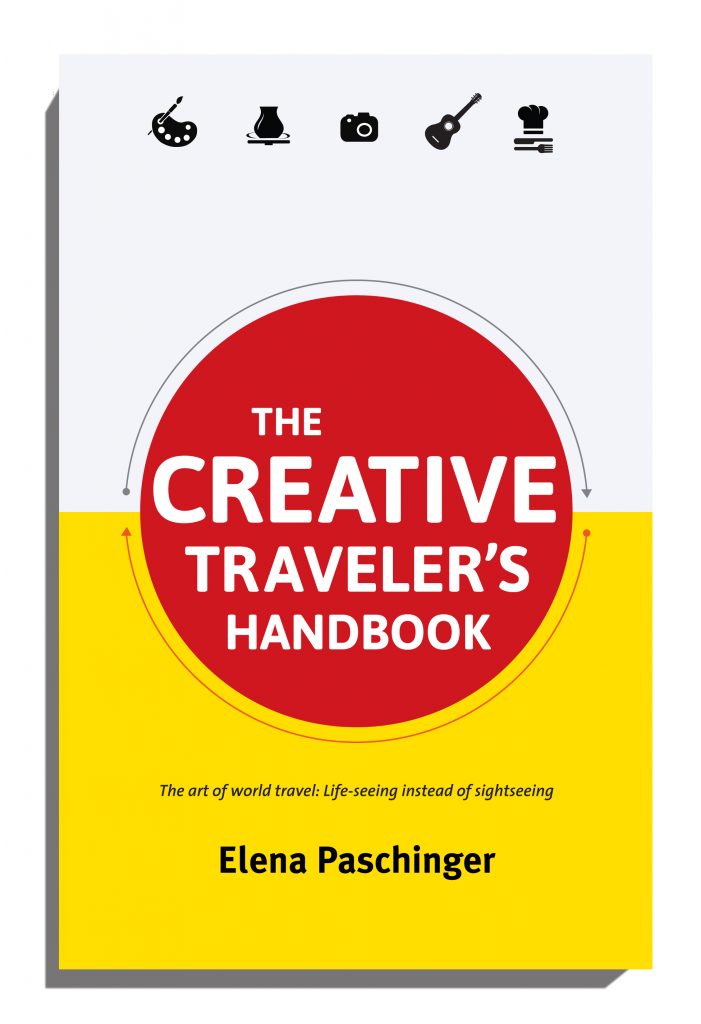 In 2015, I have written and published the first-ever guide book on creative travel worldwide, called "The Creative Traveler's Handbook". Chock full of inspiratinal stories, travel tips and advice, it offers everything you need for planning and managing your next creative escape, addressing beginners and experienced travelers alike. It has appeared as the ninth in a series of books called "The Traveler's Handbooks" and provides you with:
Ways to plan your upcoming creative escape.
When & where to go for creative travel.
The best spots for various creative pursuits.
How to follow up on your passion after your trip.
Travel stories and tips from leading international authors and long-term travelers.
Book Reviews
"Traveling for us means delving deeply into a culture and a different way of life. We always try to look beyond widespread clichés about a country and its people when traveling. Creative traveling provides us with exactly this. There is no better way to travel than by actively participating in the life and culture of the people you visit. Elena impressively explains this in The Creative Traveler"s Handbook. Her book is a great guide on how to plan your own creative travels." (Monika Fuchs, Reisebloggerin & Reisejournalistin bei TravelWorldOnline.de)
"The Creative Traveler's Handbook is just as passionately written as Elena is about creative travel on her blog creativelena.com. The Handbook gives you a unique angle of traveling around the world and being creative and should be added as a travel necessity when you go abroad and you are looking for something new, inspiring and creative." (Erik van Erp, AroundTheGlobe.nl)
"Even though I have only recently got to know Elena, I can vouch for her commitment to the 'creative travel cause'. She is a larger than life persona and this passion is translated into the way she writes her book. I hope you can enjoy it as much as I did." (Nelson Carvalheiro, NelsonCarvalheiro.com)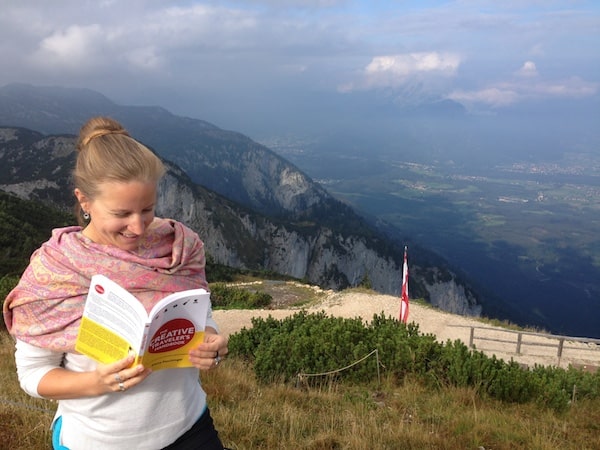 In addition, the following reviews have already been shared:
To further trace all the emotions, inspiration & feedback I have received from YOU, my dear readers, I have started curating a new series of blog posts called the #StoriesOfMyReaders. Read more about what each and everyone of you have to say about "The Creative Traveler's Handbook" here:
I wish you happy reading & lots more creative travels!
Your own copy of "The Creative Traveler's Handbook"
As a travel writer, I am naturally on the move. Watch out for when & where you will see me next: I always carry at least some copies of the book myself, ready to be personally signed & handed over to you!
Besides, "The Creative Traveler's Handbook" is available for sale through the following (online) retailers:
#CreativeTravel #inCostaBrava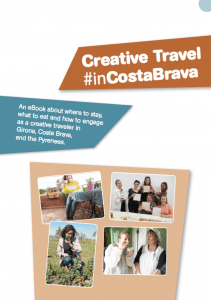 Following the successful publication of my first book on #CreativeTravel, I have subsequently worked with the Catalan tourism authority Costa Brava Pirineu Girona in 2017 in order to publish yet another book on creative cultural travel: #CreativeTravel #inCostaBrava. Since both # hashtags are used extensively around the globe, it made sense to use them for the ebook's actual title. In it, you will find a lot of creative travel tips on the whole Costa Brava region north of Barcelona, in the hinterland of the coast as well as in the capital city Girona. My travel guide is supplemented by numerous tips for (creative) overnight stays and restaurants, so that you can plan your next trip in all comfort and style.
Click here for a free download: https://ebooks.costabrava.org/ebook/creative-travel-incostabrava.