You wouldn't be here if you weren't curious.*
Hi! I'm Elena! Welcome to my travel blog Creativelena.com.
For me, it is all about "life-seeing instead of sightseeing": Join me as I create, eat & live my way around the world. Curious?
*Check out my book, "The Creative Traveler's Handbook", for learning more about what we mean by creative travel. Travelling means the world to me, makes me fit for everday life and sometimes, I trust, also calmer on the inside. Read this blog with a smile, share what you love and remember to check back regularly: After all, when was the last time you did something for the first time?

Bed & Breakfast Krappel in Rohrendorf near Krems: Staying with Gerda & Christian in Lower Austria.
Just near my little home town Straß im Straßertal, you will find a true gem of a place in Rohrendorf near Krems: The Bed & Breakfast of the Krappel family. Stay here if you prefer a home-cooked meal, as well as home-made brandies, to the often impersonal service of a hotel. Gerda & Christian really know how to look after their guests, many of which have come back as regular guests over the years. It's a lovely area looking out the window, too: You are surrounded by wine-terraced loess hills of the Kremstal wine growing area here, and spoiled to the comfort of having your own garden while on holiday.
"We enjoy opening our guest kitchen for our visitors. Come and have a look here, Elena", Christian invites me in, taking a look around the house & garden together with his wife Gerda. Countless brandies, liqueurs & juices line up in front of me, many of which are home-made by the couple, and served during breakfast or for an aperitif.
I can only recommend you to stay here should you visit the Kremstal and Krems area, and perhaps you'll even get a chance to watch the master distiller at work: Christian does regular distilling right here, and has received many awards for his tasty produce and brandies. In addition, the bed & breakfast has received "Four Suns" as a quality mark by the Lower Austrian Farm Holiday Association. Just in case you need more reasons to come, even …!
Fancy reading even more countryside stories and / or looking for places to stay in Lower Austria on your next trip here? I have prepared an entire collection of articles for you:
Disclaimer: I have been supported by the Austrian Farm Holiday Association of Lower Austria. All opinions are my own.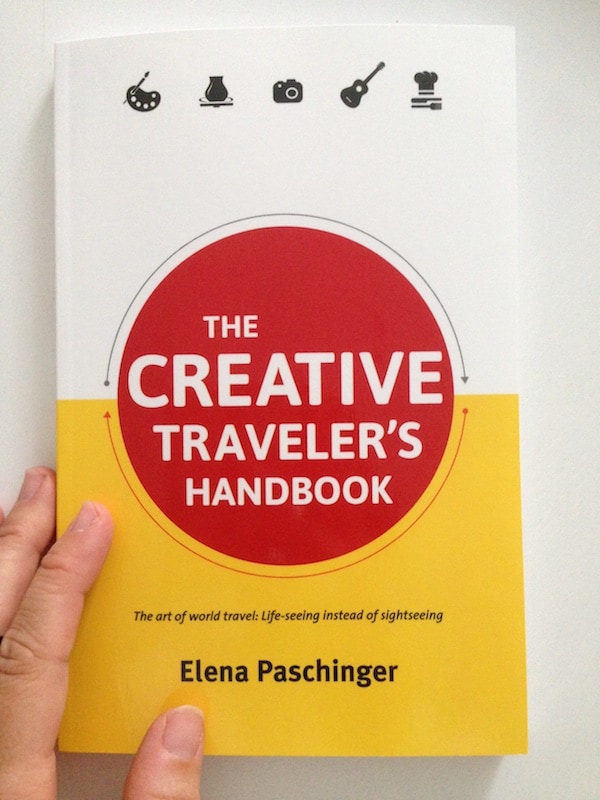 Ready for learning even more about creative travel?
Elena has recently published "The Creative Traveler's Handbook". Chock full of inspiratinal stories, travel tips and advice, it offers everything you need for planning and managing your next creative escape, addressing beginners and experienced travelers alike. Here's how to
get your hands on it
now!
Follow me on my travels: