It's not even ten minutes I need. Ten minutes to get lost, to get away from the highway to Vienna, and into the gently rolling hills of the Vienna Forest district, hugging the Austrian capital city to the Southwest. "Maria Anzbach", the little town's name, is my destination today: I'm pretty sure you've never heard of it. And yet, it's worth your while – or let me say, the farm estate of the Gnant family is. If you plan to visit Vienna and/ or the nearby surroundings, there is hardly a better place for great local food, a dash of wellness at the estate's own massage studio, as well as all the peace & quiet that staying on the countryside can give you. Heidelinde Gnant, your local massage therapist, adds to the overall welcome: "I love doing what I do. And when my guests tell me that they feel so much better staying here, enjoying our farm animals and spa treatments, well then, it makes me feel wonderful. I have even opened up a room to host small seminars, or yoga sessions. Come with me, Elena, let me show you around."
Health, and healthy living, seems to be what the family business is all about. All of the rooms Heidelinde shows me, either fully-fledged apartments or simple guest rooms, are furnished according to the principles of radiesthesia. Translating from Greek, this means taking care to align everything along natural energy lines in order to guarantee an excellent sleep. And don't these rooms make you feel welcome, too? Check this out.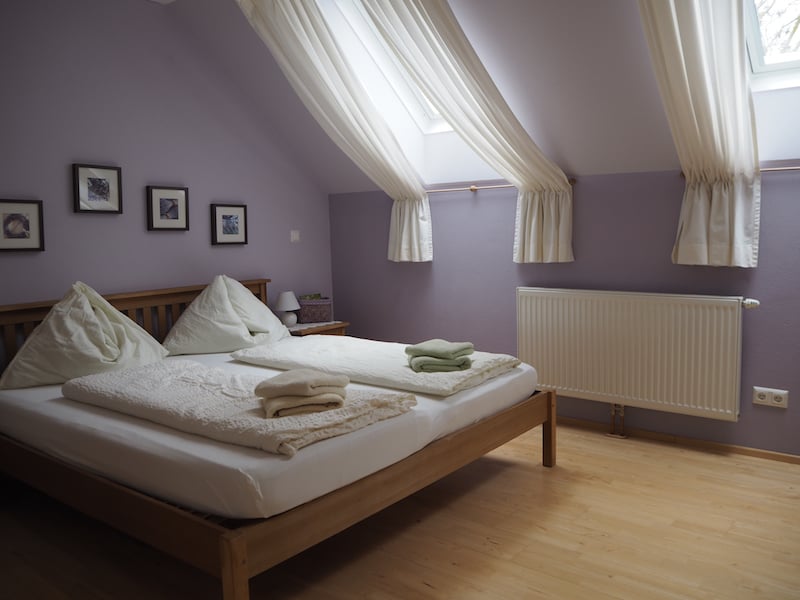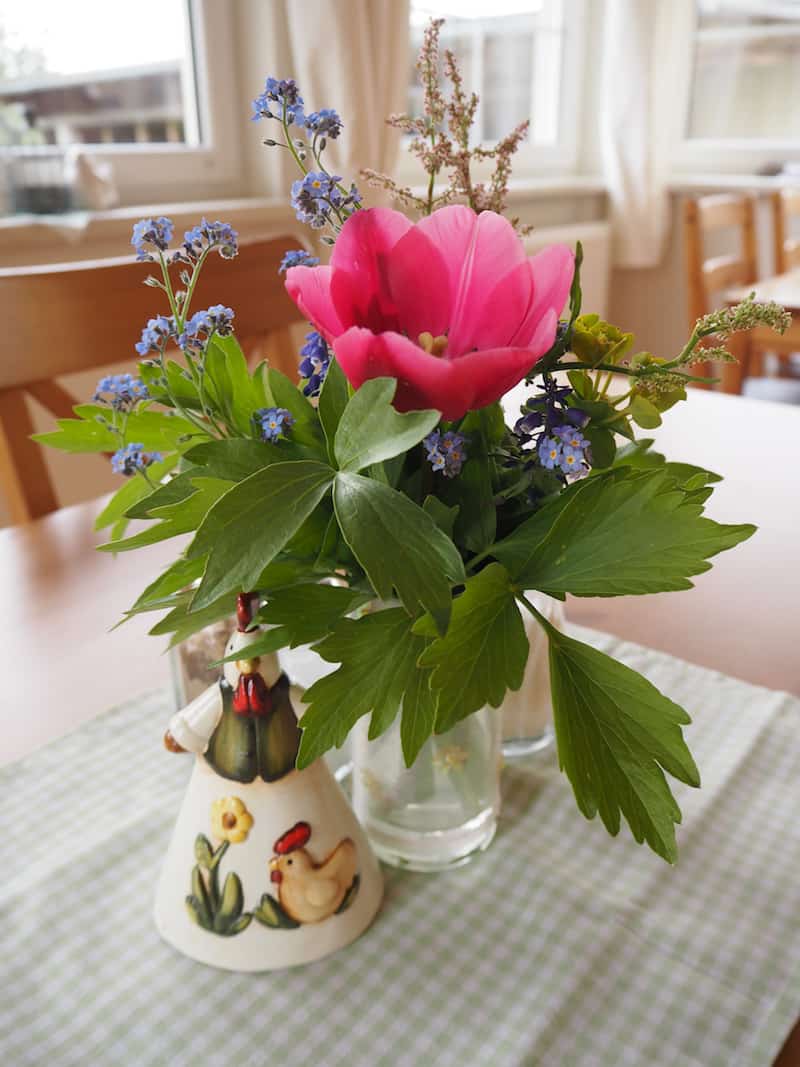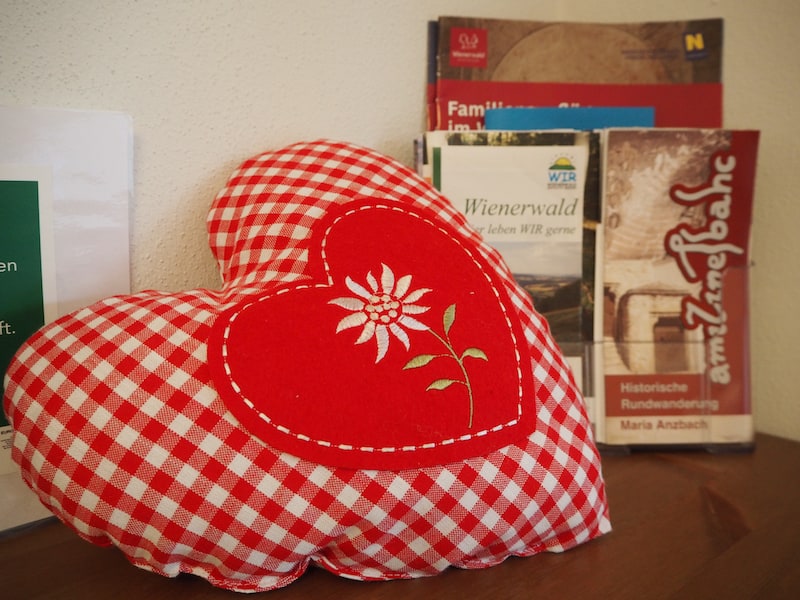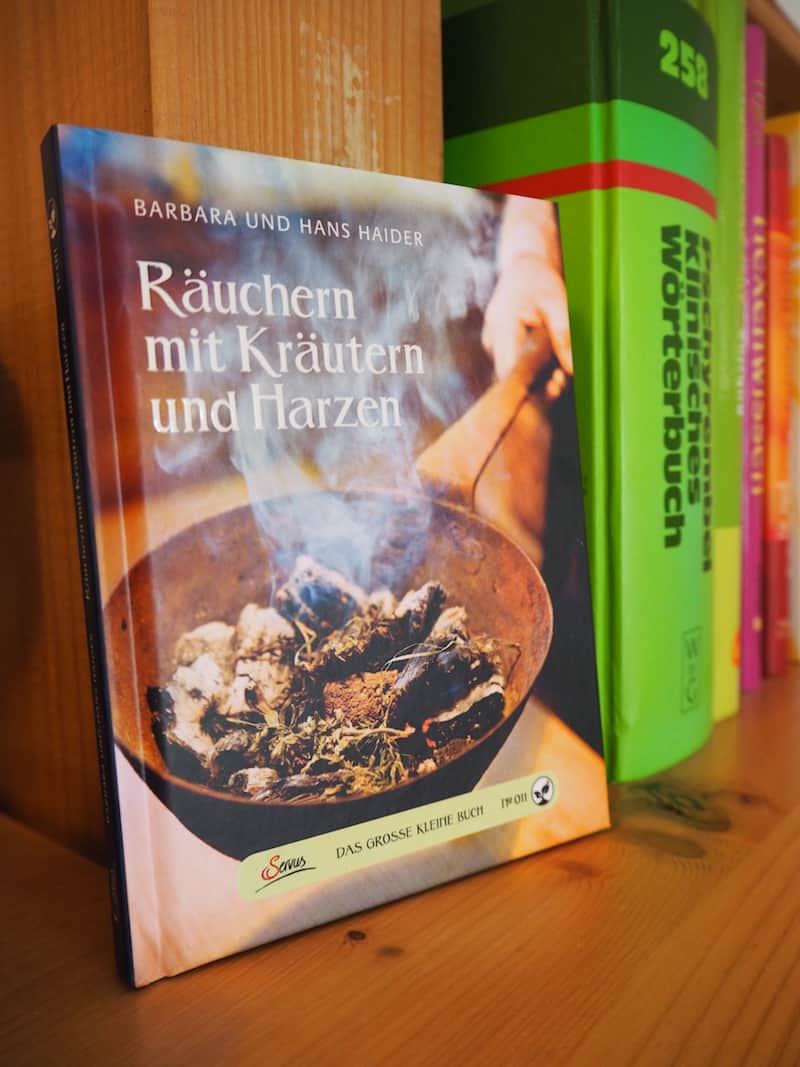 Yet, what is a farm without its animals? Martin loves to call out for his deer, who come trotting by like a flock of well-trained horses …
… asking, like any other animal would, what's up for food, play, discovery, or else ..? I love standing watching the beautiful, gracious creatures in front of me, before Martin calls out once more: "Care to see a young duckling, barely hatched?" Oh my. And right then and there, thoughts about the big city beyond seem to have vanished ..
Fancy reading even more countryside stories and / or looking for places to stay in Lower Austria on your next trip here? I have prepared an entire collection of articles for you:
Disclaimer: I have been supported by the Austrian Farm Holiday Association of Lower Austria on this trip to the Vienna Forest district, Lower Austria. All opinions are my own.