It's early in the year. Georg mentions to me, rather casually: "I've taken some days off over a long weekend in June to walk the Camino from Vienna to Linz." If there's something I've felt, it's not just approval, but also a certain kind of longing, even jealousy for his adventure. Especially as I've already experienced the absolute magic of walking the Camino for myself, both in northern Spain as well as in Portugal.
As a couple, I do believe in giving each other the room and support, even more so as young parents, to also pursue individual (travel) plans and activities. So here we go!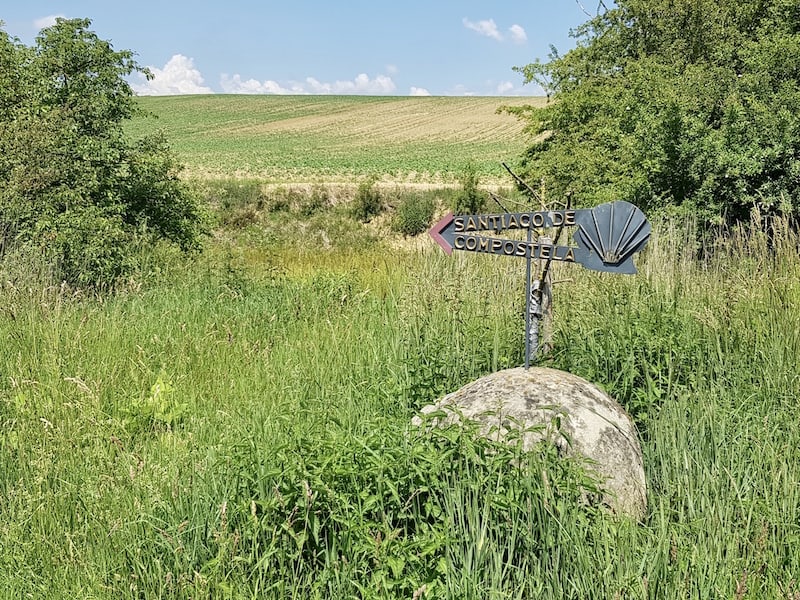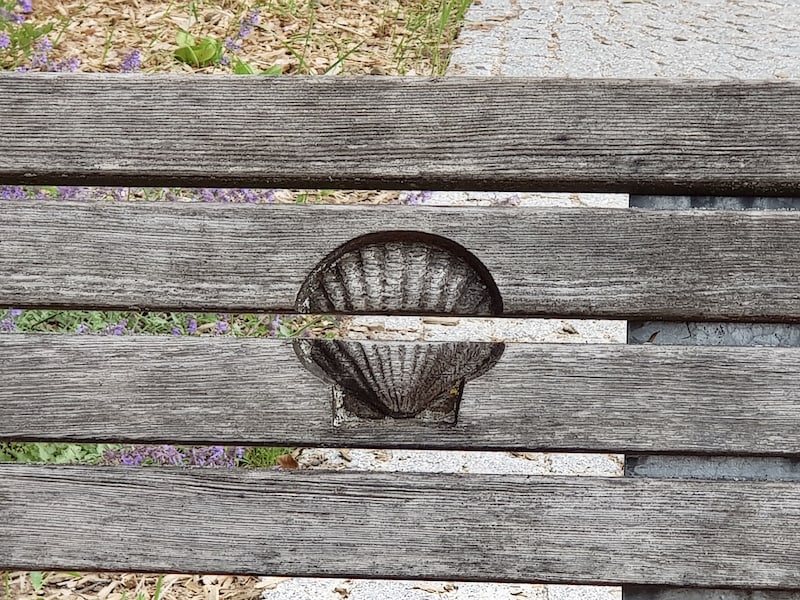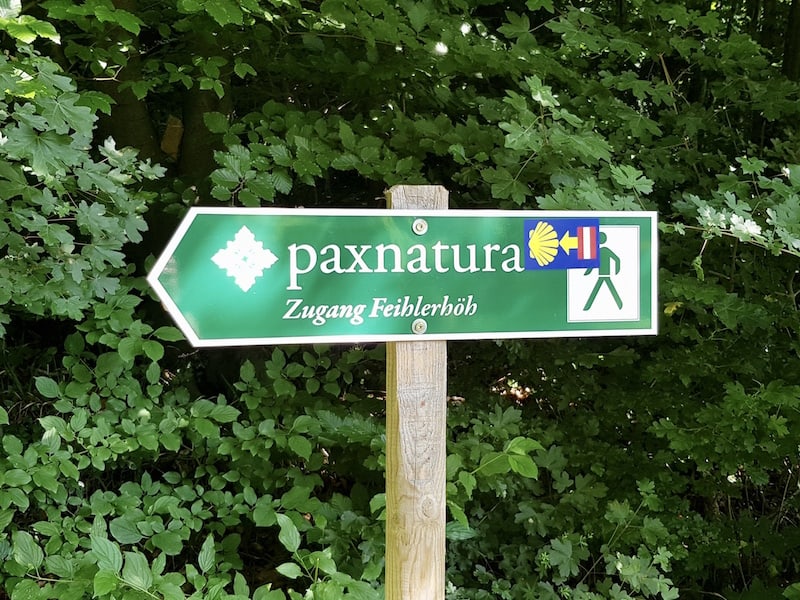 What prompted you to even think about doing the Camino?
In 2014, a former colleague of mine has shared his experiences of walking the Spanish Camino in our company newspaper. He started at the border between France and Spain, and walked all the way to Santiago de Compostela over four weeks. His messages really got to me; I ended up asking him lots of questions about his trip: Why did you walk the Way of Saint James? Which travel gear did you need? Where did you stay, and what did you eat? It was a really interesting conversation and led me to resort to also walking the Camino one day. I particularly liked the philosophy, that the Way could actually start right at your doorstep. In this way, I also started right from my house in Vienna, and not doing it "the fast way", walking "just" from the border in France to Spain. I have already succeeded in walking the first few kilometres, but it is still a long way from Austria to Spain.
How did you prepare for this adventure?
On the one hand side, I could gladly count on the experience and knowledge of my wife, who has already walked the Portuguese Camino from Porto to Santiago. On the other hand side, I read and posted questions in different Camino-Facebook groups, and also bought an excellent pilgrimage travel guide. Overall, advice was the same: Be careful about not packing too much, take some precautions for your feet, sun screen, a lot of water – very straightforward and easy to follow tips. I can also say that I am reasonably fit, jogging regularly and training in the martial arts of Taekwondo. However, the fatigue I've experienced in my legs is not something I could have trained for, as it is very different from jogging, and a marathon, if that, only lasts half a day, not several days in a row …!
What is realistic in terms of daily walking distances?
That, I believe, is different for each person. If you look at it as a physical challenge, then you will likely cover a different distance than you would over just a leisurely pace, with hardly any time or distance limits. Individual levels of fitness, too, make a great difference. Myself, for instance, I am used to hours of jogging, but hours of walking with quite a heavy backpack is something entirely different, physically and mentally challenging. It does require, in my eyes, a completely different kind of training. Altogether, I can look back on days I've walked fifteen kilometres, to days where I walked 30 kilometres. It really does depend on motivation and fitness.
Where did you spend the nights, and what about food & drinks along the Way?
Along the Way of Saint James, I could always find enough guest houses, hotels and pilgrim hostels. In Siegersdorf near St. Pölten, I found a couple who even run their own forest hut for pilgrims. It started with the grandparents of the woman, who dug a well for thirsty pilgrims coming by, wo then ended up staying in their half-finished hut by the forest. Today, this venture grew into a fully-fledged pilgrim's hut, with space for up to four pilgrims a night. As for shopping for food, drinks and other necessities from pharmacies or shops, I could always find everything I needed in villages and towns with the respective infrastructure. Only sometimes did I cross villages that were so small that there was virtually nothing there, but a few houses and farms. It does pay to think, and stock up in advance, especially water, muesli bars and fruit.
A word on sign posting: Was it always easy to find and follow the Way?
In the city of Vienna, I have not seen one single sign post hinting at the Way of Saint James. Only by coincidence did I see one at the edge of town, leaving Vienna for Lower Austria. Until I reached Purkersdorf, it was much easier to just follow the road signs. Then, on my way crossing the Vienna forest, towards Ried am Riederberg, I found a great many signs. However, they became less frequent over time, and I once ended up having to cross a meadow just to get back on track. Roads and most villages all have great sign posting. It was being inside the dense forests that things got trickier. Once, I also had to backtrack but that must be like in real life: At times, you have to step back in order to move forward.
Have you met any other pilgrims, and if so, what did they tell you?
On my way to Göttweig, I came across two pilgrims walking several days with their small child. They would cover a distance of about 100 kilometres, from Purkersdorf to Göttweig, dropped and picked up each day by their families so they could sleep at home. It got me thinking as to how it would feel carrying my own son in a baby sling along the Way. Sweaty business, for sure! Apart from them, I was mostly on my own, not only in the forests, but also in some villages that appeared to me as if nobody lived there any more. To be able to spend time on your own is great, but after six days, I really started missing my wife and being able to cuddle my sweet little boy.
What piece of luggage was really essential?
I found my camel back drinking bladder really useful, as I could drink all the time while walking. I would not have needed as many clothes as I carried.
Please share some personal insights from along the Way with us.
Walking the Way of Saint James really gave me time to think, and that is something I have enjoyed above all. Everyday life means you are busy with so many other things, and often, there is simply no time for thinking something through. One of my thoughts and realisations was that the world can become very quiet if you take all the traffic and building noise away. This new kind of silence is very empowering, and has given me room for taking many a breath of fresh air.
Was there an element of surprise about the Austrian Way of Saint James?
If anything, I came to the realisation that is indeed very diverse. The Way of Saint James in the east of Austria leads past country roads, through thick forests, up and down hill country and sometimes along endless fields. One day, it's trees providing shade, another, the sun is burning down on you relentlessly. I was also surprised that the Way did not always follow the shortest possibility between two points, but rather seemed to meander. A church here, a chapel there, a little village to cross. This results in a much larger, overall walking distance. It is something worth considering when planning a day's worth of walking.
So what's next: (When) Will you walk the rest of the Camino all the way to Santiago de Compostela?
Until the end of this year, my goal is to reach Linz and pass the memorial site of Mauthausen, a former Nazi concentration camp. Over the next couple of years, I would love to cross Austria, Switzerland, France, and eventually Spain all the way to the western edge of Europe. I cannot really say for sure when I will get there due to family plans, restricted travel periods and the like. There is also the option to share a part of the journey with my wife and son. As long as I walk the Austrian Way of Saint James, my goal is to walk between one and two weeks each year.
Thank you for this interview Georg! Let's hope many more stories are to follow.