The Way.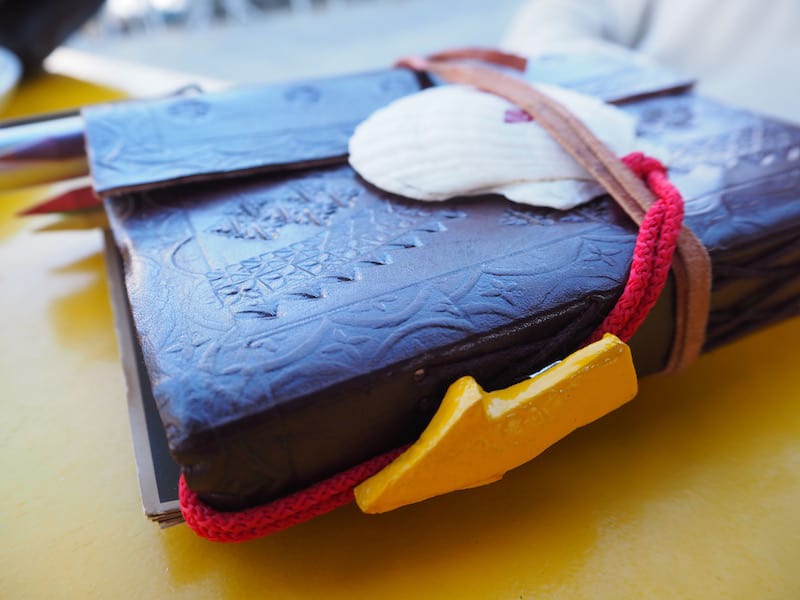 Most people ask me, "Why are you here?" Like, "What's your story? And where are you from?" Some do not ask. They rather choose to be temporary companions, sharing just little stories before moving on. Some, however, stay with you along the Way, even becoming a friend for life.
Walking the Camino del Norte in Northern Spain, even if only for four days, has filled me with a whole lot of peace, happiness, and shared reflections on life yet again.
That's after getting "Camino-hungry" from my wonderful experience of doing the Portuguese Way of Saint James last year, and also after starting the year with an inspiring travel talk dedicated to it!
When the opportunity came, I decided to give it another, albeit shorter go again this year: Ahead of my European Union "EUROPETOUR" work meeting in Potes, Cantabria, I decided to fly to Bilbao a few days earlier, take a bus to Santander, Cantabria's coastal capital city, and start walking all the way to the border with Asturias.
Accommodation. Food. Friends. Sights. And Stamps. Along the Way … Well, first things first. Let's start with getting your accommodation, and food options sorted.
"But can you really just start walking, without booking ahead ..?", is a question I am often asked when it comes to sharing experiences from the Camino. I am tempted to say both: Yes and no. Yes, there are the so-called "albergues" (pilgrims' hostels) with large dorm rooms, which do not take accommodation reservations and which, in turn, require you to be there at a certain time in order to secure your bed space, either handing you fresh linen (and sometimes towels), either expecting you to bring your own sleeping bag. They cost between € 5 – € 10 per night, sometimes a bit more if breakfast is included. On the other hand side, and if you are looking for a little more comfort (such as my friend Rita Branco and I did last year), you can opt for simple guesthouses, B&Bs, small hotels or else. They have the added advantage that often they have a rather delicious breakfast and / or dinner option, too. Check this out.
How to find "your Way"? Just follow the signs …
… like in real life, really. And this leads me to what the magic of "walking the Way" is all about: It has so many analogies to real life, that you can laugh and extract Camino philosophies from the sheer every day act of walking. Such as, sometimes getting lost in order to find yourself (and others, i.e. friends along the Way). Or, the beauty of being in the rain, and what it can (also) mean: Fresh green, fresh air, a cooler, much nicer day for walking. The warmth of the sun, in turn, the colour therapy of spending days and days of walking in the green nature, and fresh seaside air, in the case of the Camino del Norte … beautiful, my friends.
Now, stamps. You do want your "Credencial de Peregrino", not just for showing off and keeping track of your pilgrimage journey, but also for qualifying as a true pilgrim at the hostels and churches you visit.
Before you start, visit the local parish church (or cathedral) of the town you start from, and get your stamp pass, called "Credencial" in Spanish. It will entitle you, once completed with stamps and proof of at least 100 kilometres walked, to the final pilgrim certificate in Santiago de Compostela.
Finally, the friends. Let me share some beautiful images from the people who meant a lot to me, if but for a little while of shared walking as pilgrims on the Camino …
… and promising, that when the time comes, to see each other again, but thankful for their presence when it really meant something ..!
For all further Camino images from Cantabria, check out my Flickr Photosharing Gallery here :
To help you better prepare for the Camino, I have also written this resourceful article full of tips on how to get started: "Preparing for the Way of St James: 10 Travel Tips for getting on your way".
If, like me, you are a woman traveller and / or simply looking for inspiration, check out my publication about "Women Walking the Way" here.
And finally, to add to your planning as in considering options, have a look at accommodation options / alternatives from doing the Portuguese Way to Santiago de Compostela in Portugal and in Galicia, Spain.
Buen Camino my dear!