Last summer, Kim & Clint, a lovely traveller couple from Malta, wrote to me in order to invite us to their wedding in June 2022. We were delighted, as I had met them only a few years ago during a hike at the Meteora monasteries in Greece (read more about this fascinating travel destination here). At pretty much the same time, we find out that we would be expecting another little #BabyTraveller in winter 2022!
And at some point, just before Christmas, it occurs to me to ask myself:
Can you actually book flights with an unborn baby?!
Because: Waiting until Liam's sibling has a name and passport for the booking would bring us relatively close to the desired travel period, i.e. make the planned flights unnecessarily expensive. So what to do?
I write a message to my dear Austrian travel blogger colleague Franziska, herself a mum of a young son, who is also working for the Austrian travel agency Ruefa. She refers me to an experienced colleague of hers, who is very familiar with the issue at hand and immediately asks me the right questions: Do we want to book a package tour, or just the flights? Because depending on this choice, she would have to make the corresponding enquiry with a tour operator or directly with the airline itself.
The answer: Yes and No. Flights for the whole family can be booked, the baby "added later".
So I tell Franziska's colleague that this time, we only need the flights. As our friends in Malta will provide us with their local tips on accommodation, etc. A short time later, I receive an offer for flights for my husband, me and our son Liam, who will then be just over three years old. And, ah, yes, he is charged almost the same fare as we – I assume because he has his own seat and everything. "Children between the ages of two and eleven qualify for a 'child fare', which varies depending on the airline. From the age of twelve, the full fare is usually charged per flight. Children then pay the same fare as adults," Melanie Zalto from the Ruefa travel agency tells me. Well, cheers to that! Soon enough, we'll be paying for four people … 😉
But back to our current situation. In February 2022, we are expecting the birth of Liam's sibling. The flights to Malta and back to Vienna for my husband, me and Liam are booked, the baby will be "added" to the existing booking as soon as name + passport are available. So it really is just as easy as I had hoped. Probably also because just another "lap booking" is needed for a baby … but it is exciting in any case!
Because we don't even know yet who exactly is waiting for us: Just like with #BabyTraveller Liam, we choose to be surprised by baby's gender once again …! Fingers crossed that we can all travel to Malta in June 2022 without any worries or further issues.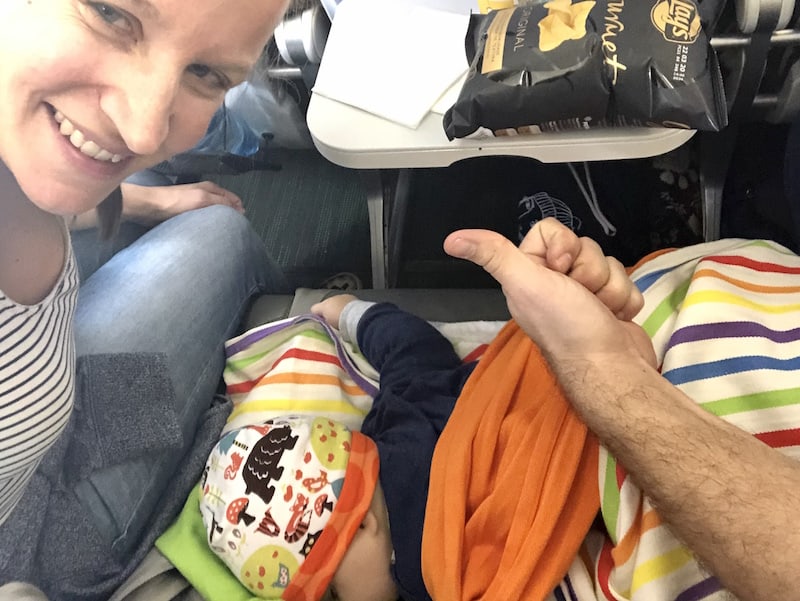 What about you? Have you been to Malta, with or without kids? I look forward to your travel tips and advice!
PS: If you are looking for further travel tips and advice on how to travel with a baby or toddler, I have written a lot more on the subject here: www.creativelena.com/en/travel-blog/family-travel.