You wouldn't be here if you weren't curious.*
Hi! I'm Elena! Welcome to my travel blog Creativelena.com.
For me, it is all about "life-seeing instead of sightseeing": Join me as I create, eat & live my way around the world. Curious?
*Check out my book, "The Creative Traveler's Handbook", for learning more about what we mean by creative travel. Travelling means the world to me, makes me fit for everday life and sometimes, I trust, also calmer on the inside. Read this blog with a smile, share what you love and remember to check back regularly: After all, when was the last time you did something for the first time?

New Website "Urlaub am Winzerhof": Wine Travel Stories
Since the beginning of this year, I have been writing for a digital magazine called "Urlaub am Winzerhof" (Austrian Wine Farm Holidays). Their website www.urlaubamwinzerhof.at tells you more about different overnight stays on winegrowing estates in Lower Austria, Burgenland or Styria. In addition, some of their short stories are authored by me, telling you more about typical cultural wine stories, such as the "Heurigen" or wine spring festivals.
Check out all my articles here (only in German right now):
"Kellerkatze & weitere, mythologische Wein-Wesen"
However, all above stories will be translated and published in English on the same website soon, so stay tuned!
It is important to provide more wine-related travel information, as our foreign friends often find it difficult to understand the culture of wine here in Austria. I only think of a situation we have experienced with our Australian friends, passing the typical cellar lane between Hadersdorf and Gedersdorf near Krems in Lower Austria: "Elena, who lives here? Is this where the poor people live?"
True story. Lacking any cultural information about the cultural history of press houses, or the very cellar lane by the roadside, our lovely Australian friend thought that the colourful little houses she saw were the houses of poorer people. We laughed, explained what they saw and pointed to a particularly beautifully restored press house in the Kellergasse: "On the contrary, Carol, this is where the wine lives! And what a wine at that …!"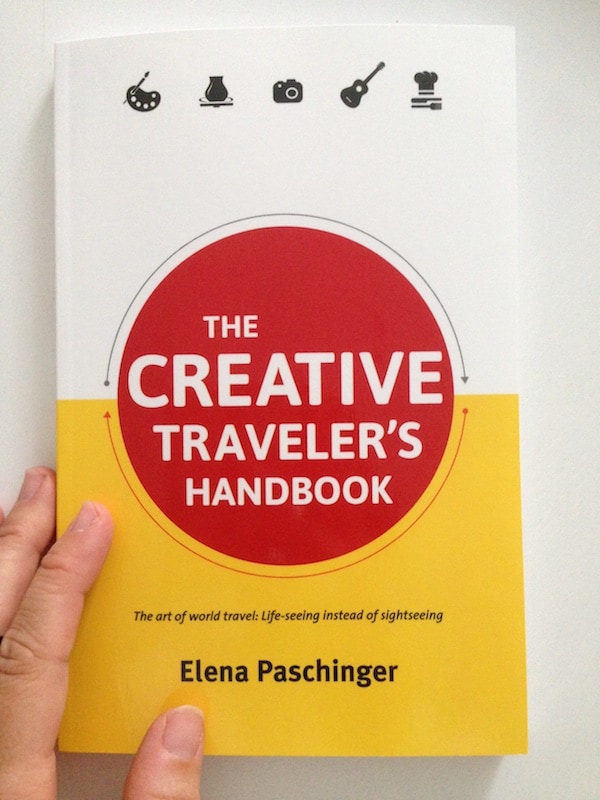 Ready for learning even more about creative travel?
Elena has recently published "The Creative Traveler's Handbook". Chock full of inspiratinal stories, travel tips and advice, it offers everything you need for planning and managing your next creative escape, addressing beginners and experienced travelers alike. Here's how to
get your hands on it
now!
Follow me on my travels: