You wouldn't be here if you weren't curious.*
Hi! I'm Elena! Welcome to my travel blog Creativelena.com.
For me, it is all about "life-seeing instead of sightseeing": Join me as I create, eat & live my way around the world. Curious?
*Check out my book, "The Creative Traveler's Handbook", for learning more about what we mean by creative travel. Travelling means the world to me, makes me fit for everday life and sometimes, I trust, also calmer on the inside. Read this blog with a smile, share what you love and remember to check back regularly: After all, when was the last time you did something for the first time?

My World Heritage Trip in Germany: "History Full Of Life"
It is loud, it is late, it is an evening full of new faces deep down in the bar area of the popular Wombat's Youth Hostel at the Vienna Naschmarkt. My colleague & Tripwolf Lea Hajner has called for a second international "Travel Massive" in the city of Vienna: Here I am faced with countless members of PR, travel industry & media reaching out for my drink, which I almost spill upon hearing the following: "You have written your thesis about World Heritage & cultural tourism? We are running a culture campaign on World Heritage Sites in Germany in the year 2014: Perhaps we could send you on a World Heritage Trip through Germany?"
Well, yes. Really!? WOW! 😀
Charming and determined Ulrike Frauscher, who works for the German National Tourist Board, is already one step ahead and eager into planning: Of course we can! Now here, over half a year later, I get really edgy to go: What an opportunity to look at seven World Heritage Sites in Germany not only from a travel research point of view but also from a World Heritage tourism development point of view (which since my tourism studies is a focus I carry with me). Follow me through the category http://www.creativelena.com/en/travel-blog/germany as well as using the keyword tag "UNESCO World Heritage".
World Heritage in Germany: Fascinating Travel Destinations
My six day World Heritage Trip through Germany starts on the morning of 17 July, 2013 with … a view out the window, breakfast & legs held up high. Thanks to my German Railway Pass, I get to lean back and relax having chosen a plan to travel Germany as much as I wish during one month. What a great option and one that perfectly suits me on this trip!
World Heritage is something that has always fascinated me. Not only because it means exploring truly outstanding destination targets, such as the famous historic "Wurstkuchl" in the city of Regensburg or later on the mighty Dome of Cologne: My questions are always with the intelligent use of precious resources, the "heritage of humankind" as it is. How do you sustain successful product development & communication strategies in the light of authenticity, (free) accessibility, sustainable measures in terms of social, economic and ecological development while manage cultural interpretation in a globalised travel world? These and other questions have already been met with a lot of interest during the time of my studies, researching for my international master thesis about World Heritage in the Abbey of Mont Saint Michel and Melk: You are very welcome to have a look at my work here.
Man do I look forward to this trip !!!
Disclaimer: I am invited by the German National Tourist Board to go on this trip visiting selected World Heritage Sites in Germany. All opinions are my own.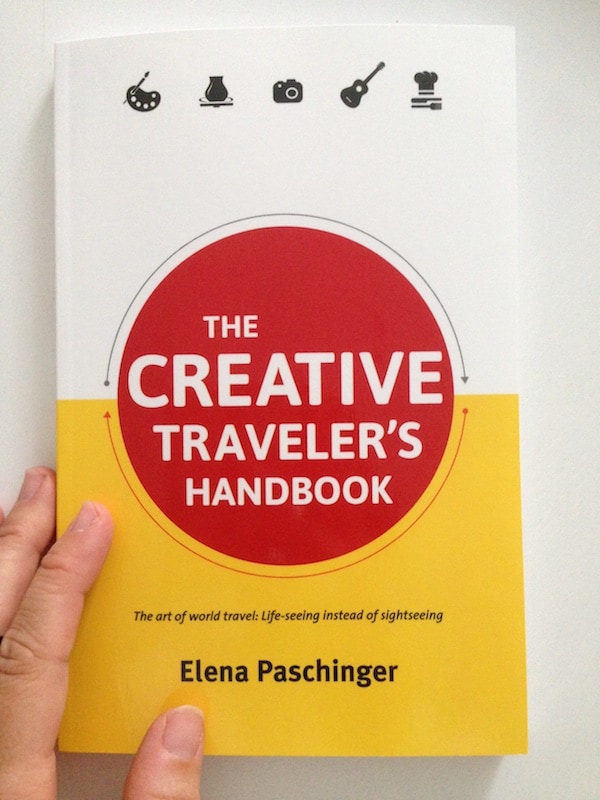 Ready for learning even more about creative travel?
Elena has recently published "The Creative Traveler's Handbook". Chock full of inspiratinal stories, travel tips and advice, it offers everything you need for planning and managing your next creative escape, addressing beginners and experienced travelers alike. Here's how to
get your hands on it
now!
Follow me on my travels: