You wouldn't be here if you weren't curious.*
Hi! I'm Elena! Welcome to my travel blog Creativelena.com.
For me, it is all about "life-seeing instead of sightseeing": Join me as I create, eat & live my way around the world. Curious?
*Check out my book, "The Creative Traveler's Handbook", for learning more about what we mean by creative travel. Travelling means the world to me, makes me fit for everday life and sometimes, I trust, also calmer on the inside. Read this blog with a smile, share what you love and remember to check back regularly: After all, when was the last time you did something for the first time?

Travel Talk "Creative Travel in Europe"
I just love presenting. Most of all, (creative) travel tips & issues in cultural tourism management. This particular speaking gig, however, has been truly special for one reason: I had my best friend and "artistic partner in crime", talented musician Irmie Vesselsky join me on stage; Irmie who I've already told you about as part of our most recent trip to Styria. Far across the borders, her songs in the style of Tori Amos have touched hearts and souls, and it was her who composed the music to my beautiful "Creative Traveler's Handbook" video:
During this particular talk, both Irmie and I recalled our shared creative travel experiences across Europe: Where to go for making the most of this particular travel style?
One such hotspot is definitely Costa Brava, in Catalonia, north of the city of Barcelona. This is reflected in the following video I have made here for you:
Right now, I am still working to produce an eBook about #creativetravel #inCostaBrava, an exciting project I have already told you more about here. I just love Catalonia, and especially Costa Brava, following countless visits, friends and family ties there.
Besides, let me spoil you to what Irmie and me have shared during this past creative travel talk in our home town of Krems, Lower Austria … from Iceland to Greece, from Serbia to Portugal, Europe as a cradle of many diverse cultures and regional identities is the perfect place to go wild on interactive, cultural experiences! Check this out.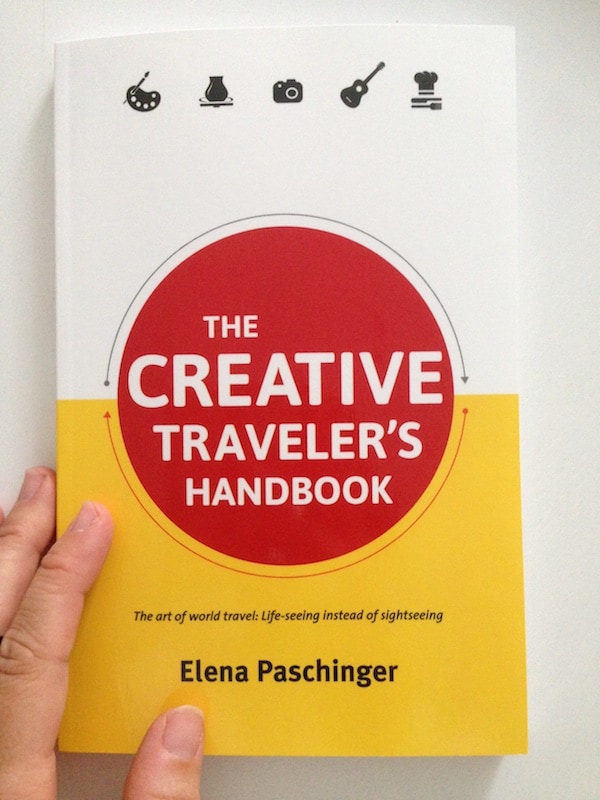 Ready for learning even more about creative travel?
Elena has recently published "The Creative Traveler's Handbook". Chock full of inspiratinal stories, travel tips and advice, it offers everything you need for planning and managing your next creative escape, addressing beginners and experienced travelers alike. Here's how to
get your hands on it
now!
Follow me on my travels: