#CreativeTravel #inCostaBrava. My connection with Catalonia, and Costa Brava in particular, is both a heartfelt as well as a professional one. "M'agrada molt aquest projecte i encara més que el lideris tu. Per professionalitat, per passió i per compromís amb la destinació." – "I really like this project, and even more that you are in charge. For all your professionalism, your passion, as well as your ties with our destination."
Words by dear Jaume Marin, marketing director of the Costa Brava Tourism Board based in Girona. As I am wrapping up from a rather intense two-weeks trip around Costa Brava, Girona & the Pyrenees, I continue to be moved by all the words of love, affection, and professional praise I keep receiving from Costa Brava Tourism Board and all of its members, associates, networking partners, artists, friends, and families.
Two years ago to this day, I did not speak a word of Catalan. Nor did I imagine that one day, I'd become a true ambassador of this one-of-a-kind travel destination. Today, every time I travel there, Costa Brava feels like home to me.
Well over a year ago, Jaume Marin, Gemma Suñer as well as the entire team at Costa Brava Tourism Board have started talking with me about the possibilities of presenting Costa Brava & the Pyrenees in a new light : Through the eyes of a creative traveller. Having presented them with a personally signed copy of my book, "The Creative Traveler's Handbook", we spent several times meeting (at TBEX in Stockholm, World Travel Market in London, or the beautiful office – and restaurants! – in Girona) in order to develop a budget for promoting #CreativeTravel #inCostaBrava, including:
Social Media Updates, Blog Publications, as well as several short and engaging videos from my creative trip around the area
Hosting a four-days international, creative travel bloggers' event tied in with the Girona Flower Festival
Giving a speech at Girona University, about the innovative aspects of the project as well as Social Media Marketing & destination development in general
Producing an eBook about the manifold creative travel options in Girona, Costa Brava as well as the Pyrenees, including details on accommodation, restaurants, as well as creative activities and workshops available (to be issued and communicated later in 2017).
I really really enjoyed not just being back in Costa Brava, as well as reading and receiving the immediate feedback on my Social Media outputs. I also found I could satisfy a greater need for networking, marketing, and local storytelling in Costa Brava, linking artists, restaurants, and accommodation providers to creative travel opportunities in the market and actively providing value for their businesses.
Quite often, we enjoyed several spontaneous networking sessions where we brainstormed ideas, actively thought on how to improve tourism development in the destination, and made new friendships in the process. There is so much potential, and I am simply blown away by all the creativity, heartfelt passion and commitment among the people working in the creative industries of Girona, Costa Brava and Pyrenees.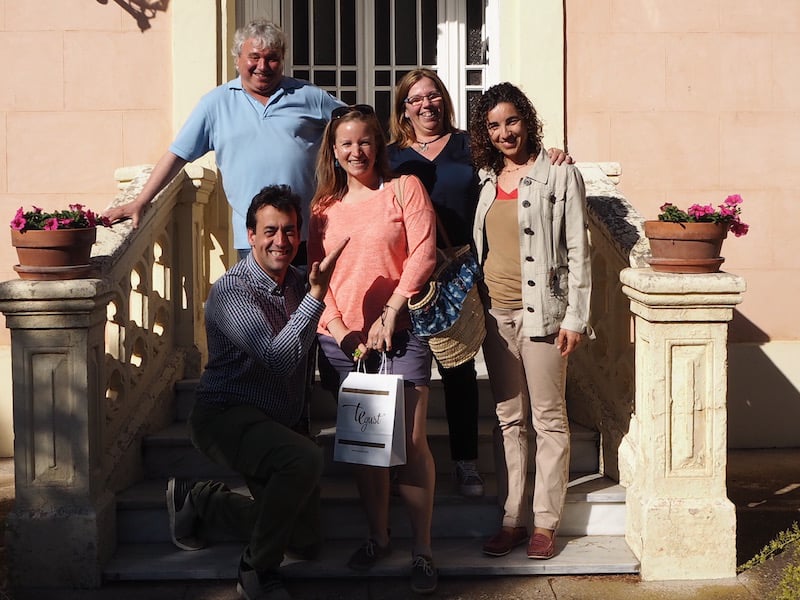 What is more, all the lovely people I've met during those two weeks have all but talked to me, excitedly and happily, in their native language Catalan. Which made my head (and heart) explode, at times, but also provided me with so many more possibilities to interact, learn from, and share ideas with them. My fluency and knack for languages (I speak seven of them, including beautiful Catalan!) is something that allows for a completely different research approach, and I love to be provoking so much knowledge, passion, and excitement from the people I am with!
Com us estimo, maquíssima gent de la Costa Brava, Girona i Pirineu!
Here, now, is a first share of "my love letters" to you.
Instagram Posts & Stories.
My guest lecture at Girona University, talking to Tourism Master Students about Creative Travel, Destination Development, and Social Media Marketing.
Gràcies, Silvia Aulet !! Silvia and I have met about half a year ago at the FRH Conference on Religious Heritage Tourism in Vicenza, Italy, and I immediately knew we had a connection.
Besides teaching her international students in Girona, I will now be publishing in a book about Social Media & Religious Heritage Tourism with her and her team later this year: A very exciting project indeed, and one I'll be eager to share with you, too.
Teaching is a wonderful way to share and inspire new knowledge, and I am always embracing any opportunities provided to me there.
Flickr Photosharing Galleries: A powerful (visual) narrative of the trip, both in terms of content and SEO.
As part of my #CreativeTravel #inCostaBrava project, I have produced about 30 gigabytes (!) worth of data, both in terms of photos as well as videos from the trip. Wow. That's a lot, even for somebody like me who is used to taking lots of photographs over time. Sometimes, however, you do need quantity in order to make for quality, as the selection of following photographs will show:
Results.
Publishing those galleries complete with keywords, descriptions, and website links on Flickr, has the added benefit of being a powerful tool for Google Image Search: If I trust my all-time statistics since becoming a PRO member there almost five years ago, I have received well over three million (!) views of my 30.000+ photos up until now!
Facebook, too, really likes the visual narrative combining short posts, videos & photographs for a relative reach that is almost six times as high as my actual number of followers: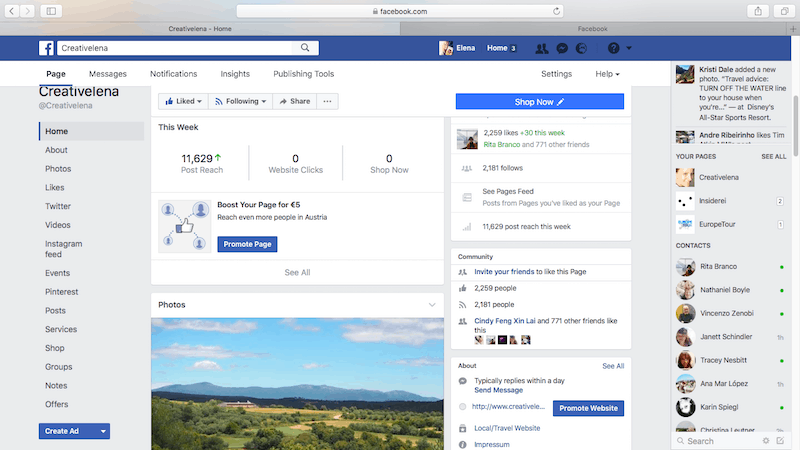 And just shortly after the trip, I wake up one morning finding that @CatalunyaExperience, with well over 200.000 followers on Instagram, has just reposted one of my photographs, resulting in almost 5.000 likes & 20 odd comments in the first 24 hours alone:
Travel Videos as an engaging way to answer the question, "What is Creative Travel?"
Sometimes, a video says more than a thousand pictures. I find this to be the case particularly with creative travel, naturally explaining what this type of travel is all about, where to go and find it and what to expect:
And wouldn't you agree, that it is utterly charming to meet all these sweet local people #inCostaBrava #inPyrenees …? 😉
I would. Salut!
In the end, I wish to see this project succeed, and not only that: To offer more people a chance to experience Costa Brava & the Pyrenees as a creative traveller, away from the typical clichés of mass tourism. Stay tuned for more, and do check back for the eBook to be published later in the year: We will share it here first thing!
Fins ben aviat #inCostaBrava #inPyrenees !