Dear Gerhard! Today, we would like to know more about your work as a "digital influencer". How important are community & networking for you, and where will the way still lead you both personally as well as in business?
We are curious to know more! Thank you for taking part and answering my interview. Here we go 🙂
How do you personally explain your "digital influencer" status through www.andersreisen.net ? What is necessary to succeed, according to your belief?
Blogging, and being a digital influencer, has really taken off recently. Besides blogs, it's Instagram & many other Social Media channels that are leading the field now. I personally prefer to centre my activities around my blog, knowing the information stays there permanently and doesn't disappear all too quickly in some feed.
My focus in all my publishing work are my readers. The information I post should be relevant and helpful for them, be it through engaging video content, stunning travel photography or exciting news stories. They should be fun and inspire them to travel, too.
What has been your most successful project through "Andersreisen"? How do you measure and evaluate that success?
My blog as well as my Social Media channels are my most important criteria for success online. In March 2017, I have reached more than 36.000 visitors on my travel blog. That alone makes me proud, however I do value readers' feedback and personal comments above all. This is what really motivates me to keep going.
Why do you (still) attend travel trade shows, networking events, conferences, etc.? What are some of the most important criteria here?
Travel trade shows and conferences are a good opportunity to network with other bloggers, partners and potential clients in the tourism and travel industry. Each year, ITB Berlin is a must in terms of networking and travel.
It is thanks to opportunities like these that most of my projects are created; for instance #7ways2travel. Seven Austrian travel bloggers have gathered here to talk about one particular topic each month, as well as devising digital communication strategies for the clients we work with.
Another example is my cooperation with Karim-Patrick Bannour in Salzburg. Karim focuses on Social Media know-how & training for his clients, I contribute with my point of view of being a professional travel blogger. We have also started a series of live video tutorials online – and it is all thanks to having met Karim during the #ABCstar Austria Blogger Conference in Linz last year.
It's been several years now since you've become a trusted travel publisher in Austria as well as the German-speaking markets. Where will your spheres of influence still lead you? What are some business opportunities you would like to develop further?
My "Andersreisen" blog has been around since the year 2009, thus being one of the first in the Austrian travel blogger sphere. Looking back, the list of bloggers has grown rapidly and exponentially. I do, however, believe that ultimately those will stay in business that achieve a certain degree of specialisation, whether it be in terms of niche topics or certain communication strategies.
For me personally, this means focusing on train travel tips, as well as individual travel opportunities with a kick! You will find the exact combination of adventure, outdoors, and train travel tips here.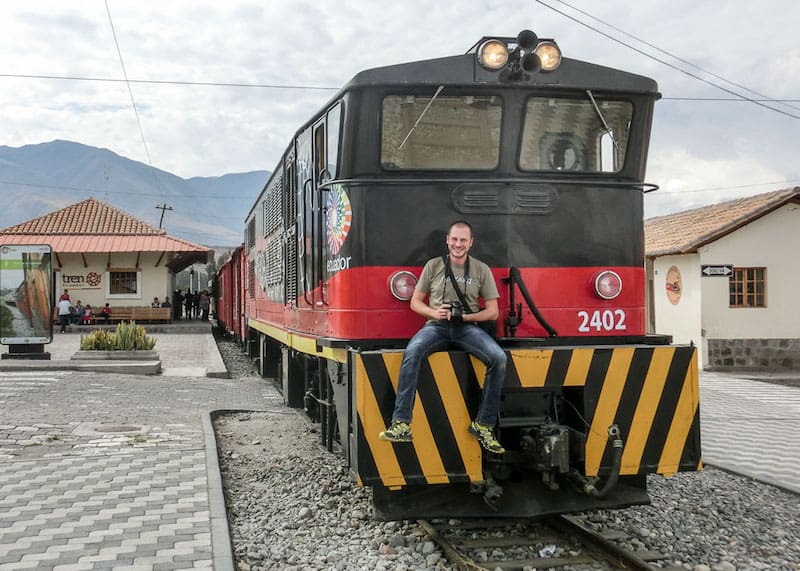 "Andersreisen", meanwhile, has grown to be a lot more than a travel blog. My online news coverage is closely linked to my publications in travel trade magazines, newspapers as well as my travel photo & video presentations live on stage.
At the moment, I am busy linking the two even more, with a special focus on "live videos from on the go". I have already gained some experience in hosting live video chats on clients' channels, really seeing the potential for this field of communication.
What is your single biggest tip for those wishing to work with you?
My single biggest wish is for others to check my blog firsthand, and only then contact me for a (real) request. I only participate in blog or press trips if they are suited to match my readers' and my own personal interests. For that matter, most of my trips are self-funded. However, I gladly welcome ideas and offers for cooperation, too.
How do you go about researching your next trip? Do you yourself value the opinion of other travel influencers, or do you prefer being surprised over planning ahead ..?
It depends. I tend to plan most of my trips, already having ideas for great diving spots or adventurous hotspots before I go. While on the ground, I love being inspired by others. Places such as Cuba require more in-depth planning due to a lack of pre-existing infrastructure, while other countries that are easy to travel often allow for a more lenient approach to travel planning.
What is your single biggest inspiration in travel? And in writing (sharing, filming, etc.)?
I love photography and filming, while at the same time just enjoying sitting in a café, watching passers-by. If pressed to choose between the two media, I choose photography because it best corresponds to how I like to tell the story. What is more, I can use my photography on several different channels to suit my own purposes.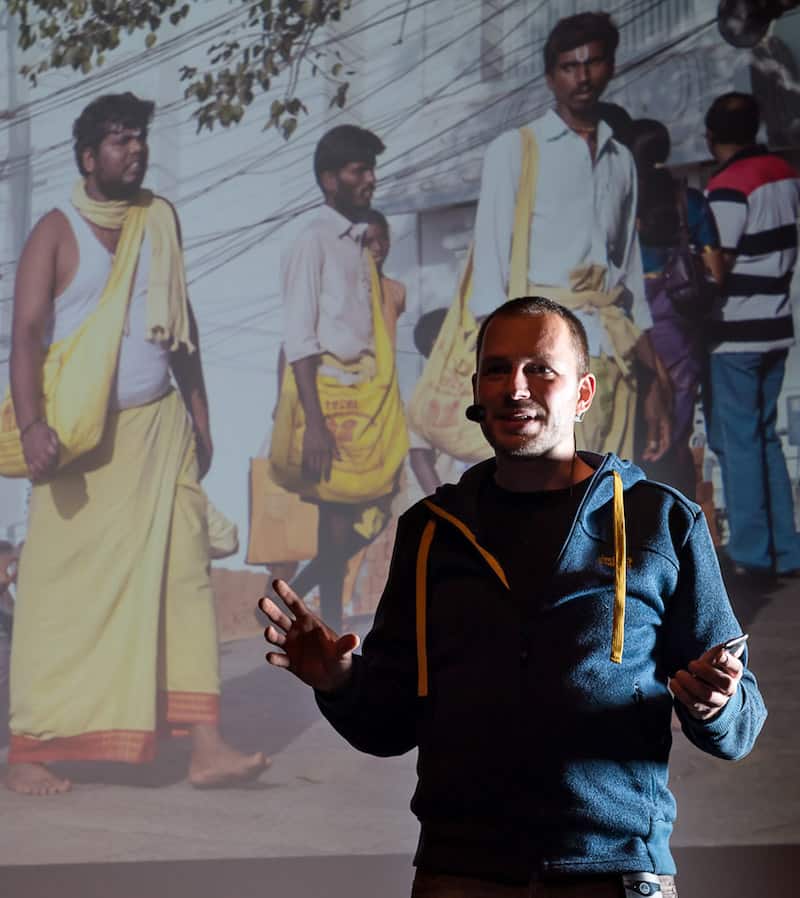 What do you always carry with you on your trip?
iPhone.
How do you (really) relax? Allow us a glimpse into your busy everyday life …!
Okay, let me take that back! I pack the phone away during those little breaks. It might not quite sound like being a "digital influencer" – but I love spending time offline. At home, or while driving my motor bike, or bicycle. I also love to cook with friends. And finally, on the road, I make sure there's always plenty of time to relax! It's more about "enjoying the moment" for me.
Last but not least : Give us three reasons we should immediately check out your blog for! What is "Andersreisen" all about? What do readers most comment on? What are you particularly proud of?
Because "Andersreisen" is all about adventure trips, worldwide train journeys & special interest niche topics. A good mix of personal storytelling accounts, I believe, with a long-lasting reputation and wealth of information.
I look forward to your visit on my blog!
Thank you so much, dear Gerhard, for this interview!