Before we talk about what it feels like to be on "top of the world", I would like to start by asking you a question. Why is it that we travel – even if it is only for a short and wildly romantic weekend getaway to the mountains at Hochkar in Lower Austria?
I think I already know the answer to that question. Do you? I wildly believe travel makes us happy. See the world with fresh eyes. Relax and be exhilarated at the same time. And understand what life is all about. Yes!
Travel is the spice in the soup of life!
And I could go on, telling you more and more reasons for travelling. One that I particularly like is that we pass through all these child-like emotions again, exploring the world with open eyes and delighted in our hearts. Travelling challenges us. And it makes us creative!
"So what, after all, is so special about Hochkar mountain ski resort in Lower Austria?"
A lot, dear readers. Only a while ago, I shared with you our latest ski discoveries in Mostviertel. Back in the days, when I was about ten years old, I already remember swaying up the Hochkar mountains in my one-chair-lift (!). How was I to know that this special relationship would last a lifetime!? That now, many years later, I would share my passion via "Instagram iPhoneography" from the comfy, modern chair lifts we travel in today?
Travelling makes you happy, then. Blinking into the mountain sun and speed-carving in the snow, too. Here are my Top 10 Instagrams highlighting Hochkar ski resort for you!
Fasten your seat belts, my dears. And even if you are suspicious of my high spirits or simply smiling bemusedly now, I do really feel this way. Love is in the air! Let me take you away. 😉
Instagram #1: Every great day skiing starts with hearty breakfast happiness, such as the one served to you at JoSchi's mountain hut.

Instagram #2: "Selfie" myself, what with alpine dangers and the likes. Do not worry, all the slopes are in great conditions here!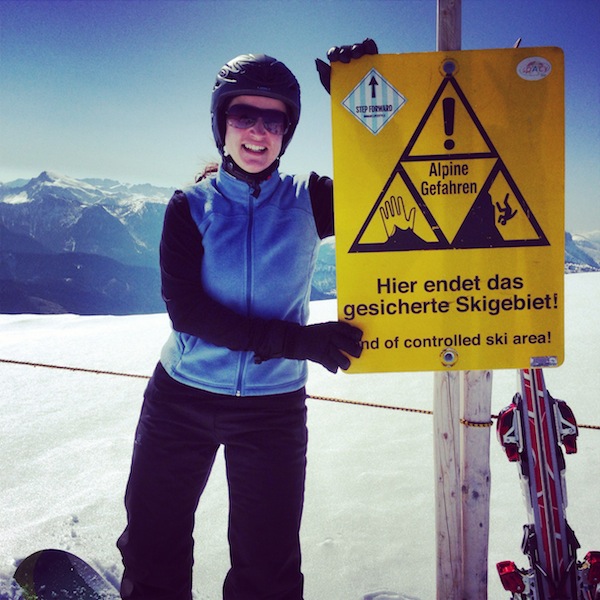 Instagram #3: Slopes that look like that. Pure #Winter #Mountain #Magic, I say!
Instagram #4: Hockar is a hotspot for lovers – snow, ski or whatever lovers! (Wonder where those two have gone off to?) 😉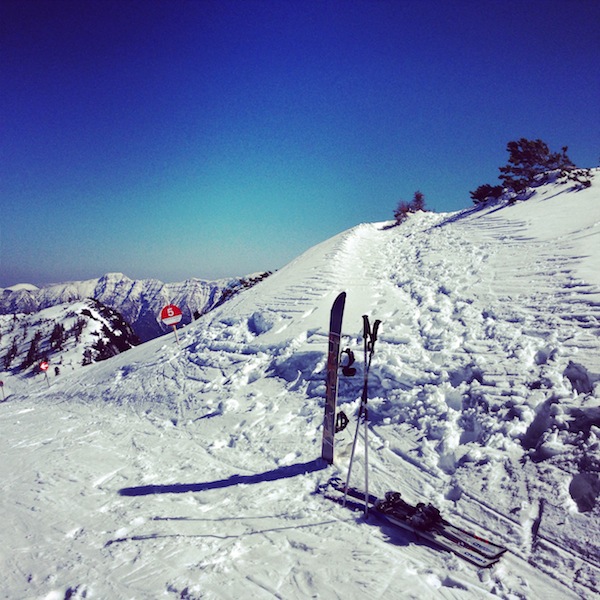 Instagram #5: Check out those views. From the Hochkar, you can see all the way north to the Czech Republic and all the way south – East & West – across the mighty Eastern Alps. Magic.

Instagram #6: Single skiers, such as mum here, do get lost in the bigger scheme of things. Enough space for everyone up here!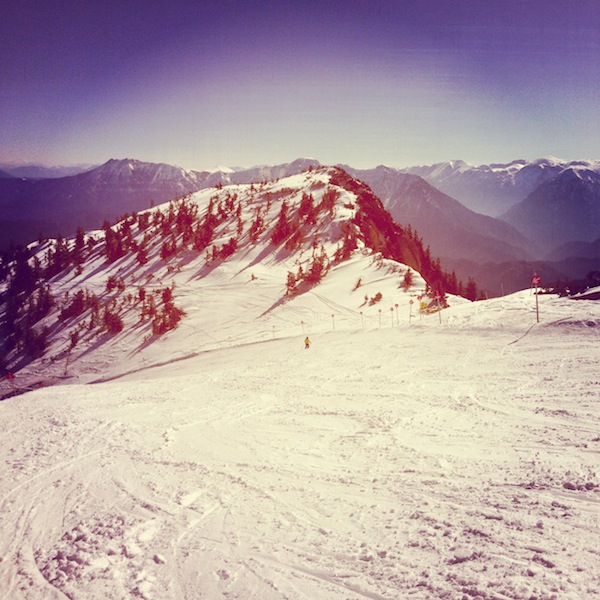 Instagram #7: And back to the amazing views on this perfectly sunny day. Even the rather old-fashioned T-bar lifts fit the atmosphere here.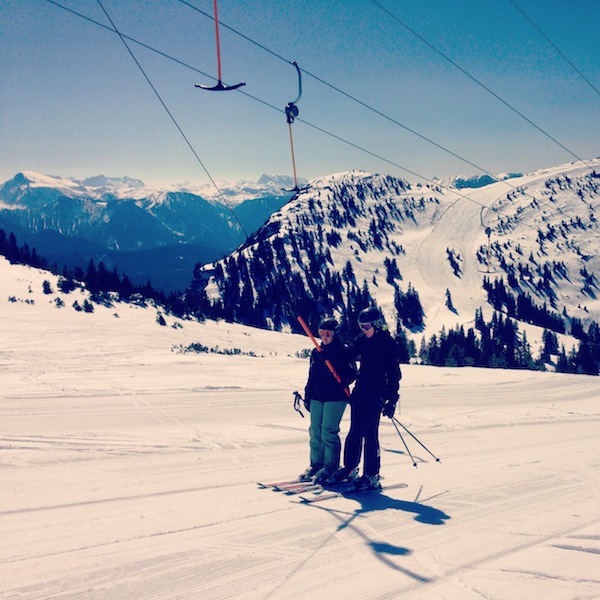 Instagram #8: Retro chic. Mum & the mountains all in black & white!
Instagram #9: Hut Magic is happening, typical for the alpine culture here in Austria. Yeah!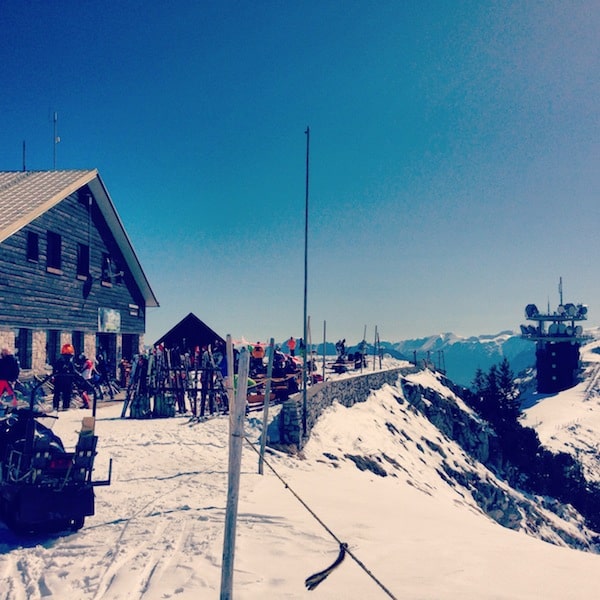 Instagram #10: Back home, the heat of the spring sun is already opening Magnolia blossoms as we speak. Delightful !!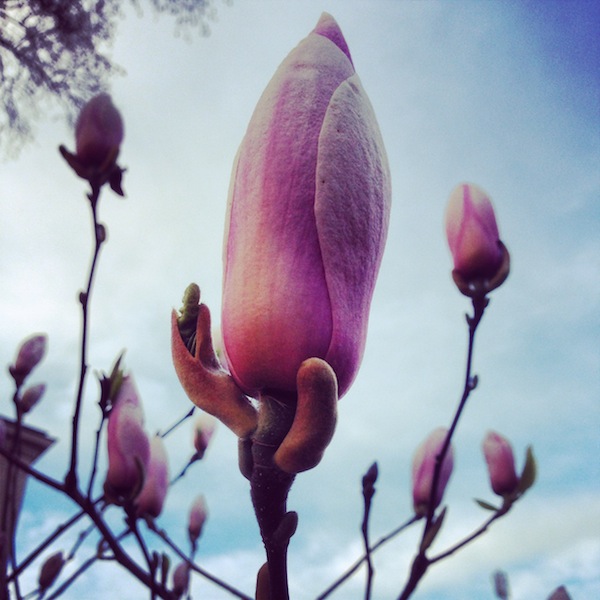 Travel fills the heart with happiness. Writing about it (and digging photography), too. All pictures that you can see here have been taken using my iPhone 5, edited on Instagram. You are welcome to follow me, @Creativelena here: www.instagram.com/Creativelena