You wouldn't be here if you weren't curious.*
Hi! I'm Elena! Welcome to my travel blog Creativelena.com.
For me, it is all about "life-seeing instead of sightseeing": Join me as I create, eat & live my way around the world. Curious?
*Check out my book, "The Creative Traveler's Handbook", for learning more about what we mean by creative travel. Travelling means the world to me, makes me fit for everday life and sometimes, I trust, also calmer on the inside. Read this blog with a smile, share what you love and remember to check back regularly: After all, when was the last time you did something for the first time?

Romantic Road Germany Part I : The City of Würzburg.
"Würzburg is sooo beautiful … Enjoy Würzburg and the wines of Franconia", my travel friends advise about my short stay in Würzburg. As part of the "Romantic Road", the Franconian town is surrounded by countless romantic vineyards on the Main river. I take to visiting "Vinothek Wohlsein Weine" with their goal to introduce younger, smaller wineries and winegrowers from the Franconian wine region. For wine lovers like me an absolute must when visiting Würzburg!
In order to discover the old town of Würzburg, it is worth taking part in a historical city tour. Among other things, I learn that the famous German minnesinger Walter von der Vogelweide is buried in Würzburg: The traces of him in tales and songs stretch as far as the Danube valley and my homeland.
I still have one highlight for you. The Residence Palace of Würzburg with its beautiful, terraced gardens. No wonder the "Romantic Road" starts right here!
The administration office of the Bavarian Palaces & Fortresses is strict about the issue of a photo permit for the interiors of the famous residence. Only a little later, I can proudly boast to have "got hold" of one! You will thus also see some pictures of the exhibition rooms here. And the staterooms of the Residence Palace of Würzburg? They are in no way inferior to castles like Versailles or Schönbrunn! If you love the flair of historical buildings and magnificent gardens, you will have found your place here. How fitting it is that the "Romantic Road" takes its leave from here and I will soon travel on it, towards further highlights of Romanticism …
Würzburg, I'll definitely be back one day, that's for sure! And just because it's worth taking the extra look, I've made this short travel video for you:
If you wish to see even more travel photographs from Würzburg, you can check out my Flickr photo gallery here:
Disclaimer: I have been invited by the German National Tourist Board and the Romantic Road to go on this trip to Würzburg. All opinions are my own.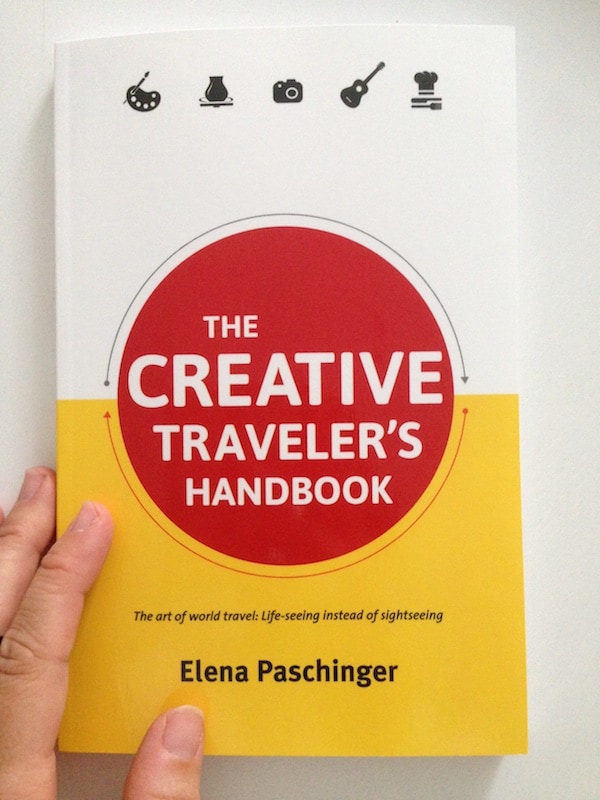 Ready for learning even more about creative travel?
Elena has recently published "The Creative Traveler's Handbook". Chock full of inspiratinal stories, travel tips and advice, it offers everything you need for planning and managing your next creative escape, addressing beginners and experienced travelers alike. Here's how to
get your hands on it
now!
Follow me on my travels: