Well located, I'd say first of all. Well indeed if you, like me, have already seen Helsinki for yourself, have done perhaps a tasty food tour in the Finnish capital city, and are now looking for travel tips and ideas for a day trip outside of Helsinki. I do advice you, however, that both Porvoo and the nearby archipelago of Pellinge, merit more than just a day's visit.
Porvoo, it's like the "secret old town of Helsinki". At only twenty thousand inhabitants, it reminds me of my own home tome Krems, however comes with an abundance of gourmet restaurants that definitely live up to what you may find in Helsinki.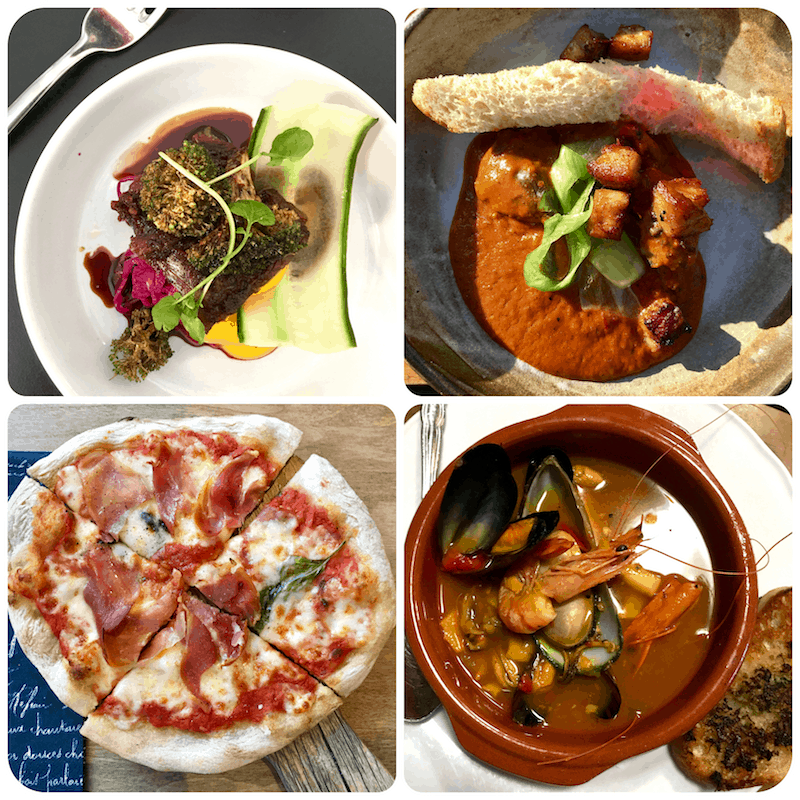 Arriving in Porvoo, we are hosted on a so-called "SMAKU Restaurant Walking Tour" around the city's charming little old town. Four restaurants make up this delicious foodie tour (see picture above), and each dish at each restaurant is accompanied by wine, beer or any non-alcoholic drink you like. Fantastic.
So where to stay, if like us you do fall in love with Porvoo and wish to stay longer? Our Bed & Breakfast Ida Maria not only has charming rooms in a lovely cottage by the river, but starting in 2018 also rents a room on a boat!
Our hosts at Ida Maria are exactly how you'd picture the typical, warm-hearted person waiting for you when you arrive. Breakfast, too, is served with lots of care and attention to detail, as is the furnishing of the cosy (family) rooms and now even the bed on the boat: Would love to come back and stay there one day! Thinking back to our lovely spring evening spent by the river, followed by a sweat in the sauna (every Finnish home needs to have one), I think I made this promise to come back here one day, no matter what.
Last but not least, a question for you: Have you ever heard of "Island Riddles"? It is a sort of "Forest Escape Room Game" on the island of Pellinge that you should definitely go check out.
Some 35 kilometres from the city of Porvoo, we drive through a typical, Scandinavian coastal forest, full of fir and birch trees only now pushing out the green leaves of spring. Here and there, there's a glint of deep blue from the nearby sea, and finally, we swap the road for a section on a car ferry, taking us across the small island of Pellinge, where the travel season has just started now. Erika Englund, who is one of a few hundred people to live here all year round, has come up with a scouts' game through the forest: Our group's aim is to reach a lovely little picnic spot after solving so-called "Island Riddles". I learn that the guide to the game is the Moomin book written by famous author Tove Jansson, who also lived here and inspired herself to write many more, now famous Scandinavian children books. Thank God they also sell them (in English, even German!) in the local island shop!
Are you keen to learn even more about beautiful Finland? I have already posted some tips about my winter travels through Lapland, my meeting with Santa Claus, as well as the area of Lahti, north of Helsinki, which again is truly worth seeing.
All of my travel photos about this trip are here:
Disclaimer: We have been invited by #PINGFestival18 as well as Porvoo tourism board on this trip to explore Porvoo and surroundings. All opinions are my own.