You wouldn't be here if you weren't curious.*
Hi! I'm Elena! Welcome to my travel blog Creativelena.com.
For me, it is all about "life-seeing instead of sightseeing": Join me as I create, eat & live my way around the world. Curious?
*Check out my book, "The Creative Traveler's Handbook", for learning more about what we mean by creative travel. Travelling means the world to me, makes me fit for everday life and sometimes, I trust, also calmer on the inside. Read this blog with a smile, share what you love and remember to check back regularly: After all, when was the last time you did something for the first time?

Highly Entertaining & Deeply Relaxing: Burgenland in Winter
"Look, a deer is sprinting by!" – "That one's got quite some fur on his belly .. er, feathers. Well of course. It's a bird." – "Why does this one have to sit around here and look rather stupidly?" Dear Birdwatching expert Manuel: I seriously do not know if you've ever dealt with such a species as us travel blogger lot, but here's my word of advice. Personal experiences are at the forefront of how we are, write and exist. Thanks to merry tweeting, happy liking & sharing each other's impressions with the world instantly, correct use of language or zoological terms sometimes goes amiss. Telling a common buzzard from a falcon may sometimes succumb in the face of general excitement, and appear to be rather cute, than anything else thanks to their fluffed-up feathers. I wonder what Tripwolf Martin and video expert Christian think about us girls, including one "Bloggi-Bär" (c) storytelling by Janett Schindler. …
This Burgenland-Blogtrip really has it all. 😀
Arrive & Relax: Must-See St. Martins Therme & Lodge
But let's start from the beginning. Leaving town, we drive about 45 minutes from the heart of Vienna to the St. Martins Therme & Lodge in the national park Neusiedlersee-Seewinkel close to the border with Hungary. Complete and utter silence wraps around us. The architecture of the spa shaped like the shell of a snail is enthralling: After five minutes inside this modern space, I'm convinced I have to come back with my love soon. At least for one weekend. Or more. I have this to say about why the St. Martins Therme & Lodge including a great Facebook Fanpage (> 10.000 fans, top in Burgenland!) & their own ranger blog is definitely worth the visit:
Birdwatching & Winter Experience in Burgenland
Tired of the same over-crowded, costly ski slopes for your winter holiday? Try the Burgenland instead! The national park "Neusiedlersee-Seewinkel" including the St. Martins Therme & Lodge can be reached in less than an hour from the Austrian capital city Vienna. Everybody has welcomed us here, food such as cheese, meat, juices & bread are delicious and local (we couldn't be persuaded to leave our breakfast table for a looong time … !) and the modern ambiance of the recently constructed hotel & spa is definitely worth checking out.
Being welcomed in Burgenland: Thanks to Burgenland Tourismus for inviting us on this trip! All our opinions are our own.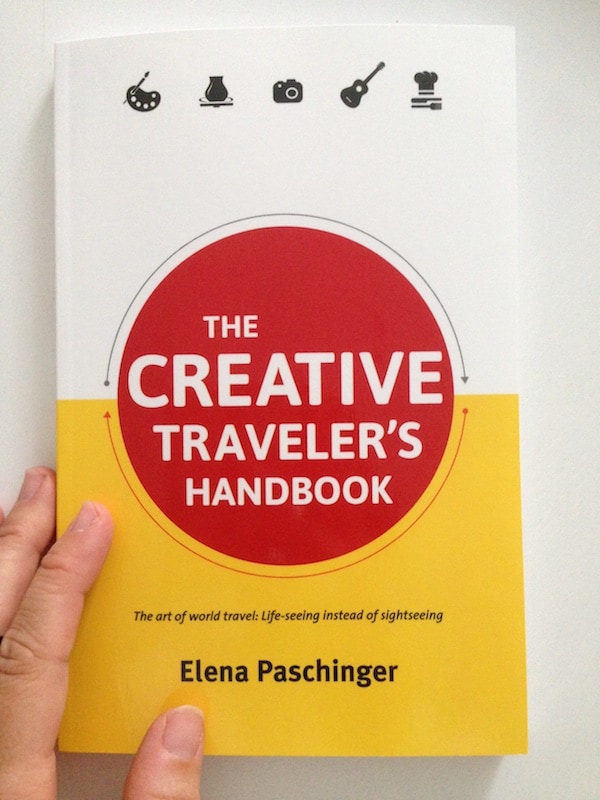 Ready for learning even more about creative travel?
Elena has recently published "The Creative Traveler's Handbook". Chock full of inspiratinal stories, travel tips and advice, it offers everything you need for planning and managing your next creative escape, addressing beginners and experienced travelers alike. Here's how to
get your hands on it
now!