You wouldn't be here if you weren't curious.*
Hi! I'm Elena! Welcome to my travel blog Creativelena.com.
For me, it is all about "life-seeing instead of sightseeing": Join me as I create, eat & live my way around the world. Curious?
*Check out my book, "The Creative Traveler's Handbook", for learning more about what we mean by creative travel. Travelling means the world to me, makes me fit for everday life and sometimes, I trust, also calmer on the inside. Read this blog with a smile, share what you love and remember to check back regularly: After all, when was the last time you did something for the first time?
What is growing at the foot of the largest mountain in this area of the Patagonian desert? (Almost) Everything! Hotel Las Torres, where I am staying for one weekend, runs an organic orchard for its many international guests here, including tomatoes, rhubarb, delicious local Calafate berries, apples, broccoli, cucumbers, salad and many more. After breakfast, I "take a walk on the bright side" including a personal tomato tasting with farmer Mauricio! Que bueno!
Travelling to Patagonia "Gaucho Style"
On horseback is the way to go. With real "Baqueanos" or "Gauchos", as the cowboys of Patagonia are called. Of course, I had to do this. "Our horses are used to visitors …" horse whisperer Carlito, a gaucho through and through, explains laughing. Carlito knows every one of this 150 horses by name, some of which are also used as pack horses to cater to the hikers' huts. My horse on this trek is called "Rebelde" (Rebel) and knows its way around perfectly. Horse trekking in Torres del Paine is complete with stunning mountain vistas and an absolute highlight when experiencing the national park: A must-do if you love horses!
100% Ecological: EcoCamp Patagonia
For the first time ever, I experience what's called "glamping", or glamourous camping combined with strong care for the environment, such as bio-degradable soap in showers, compost toilets, sustainable and robust wooden tents, cosy fur blankets and delicious local food plus great Chilean wines.
EcoCamp Patagonia spearheads ecotourism in Torres del Paine national park and comes with a price of about € 200 a night (including full board). As a treat that in addition is very environmentally friendly, I can definitely recommend it. Only 10 minutes from Hotel Las Torres, the EcoCamp is located at the foothill of this spectacular mountain range offering wonderful vistas of the famous Torres. "Come and take a walk with me!"
Disclaimer: I have been invited by Hotel Las Torres on this trip to Torres del Paine National Park. All opinions are my own.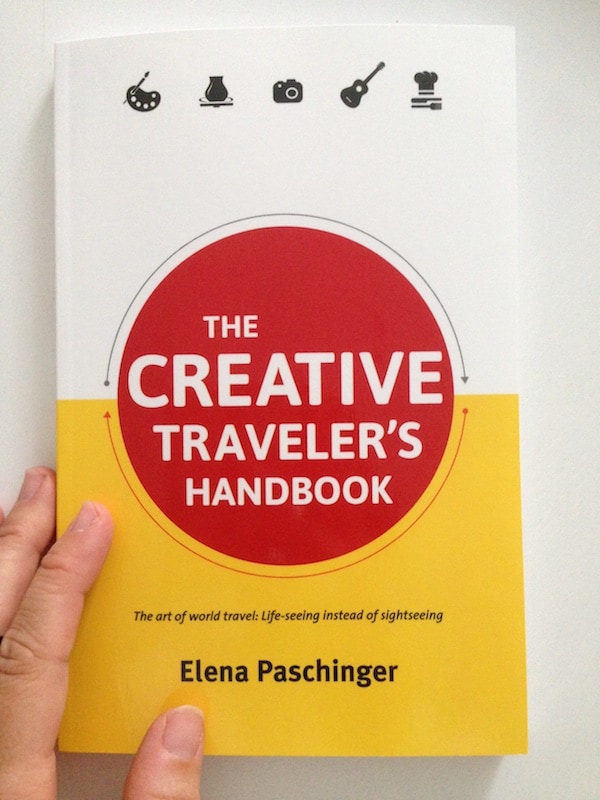 Ready for learning even more about creative travel?
Elena has recently published "The Creative Traveler's Handbook". Chock full of inspiratinal stories, travel tips and advice, it offers everything you need for planning and managing your next creative escape, addressing beginners and experienced travelers alike. Here's how to
get your hands on it
now!