In 2019, my husband and I, pregnant with our first child, already became enchanted with this magical way of travelling as parents-to-be. The term #babymoon is actually derived from the term honeymoon. It refers to a kind of "last pleasure trip for two": a pampering trip above all because spoiling yourself and your baby bump is what this kind of travel experience is all about.
From what we've learned, we can definitely advise all parents-to-be to treat themselves to a #babymoon holiday one last time before baby's arrival – even and especially with the second child.
#Babymoon experience at the Hotel Retter: Everything is set up for parents-to-be.
As soon as we enter the Hotel Retter in Eastern Styria, part of the Pöllauertal Nature Park, we are greeted by peace and serenity. The team is friendly everywhere, the small talk is in no way forced or artificial. On the contrary, we have the feeling that we are really accepted and understood. There are some real goodies waiting for us in the room: a large breastfeeding pillow, a baby music box, organic juices from the region and much more. And did I already tell you about the double waterbed, which is simply wonderful to lie and sleep in with a big belly? The only thing you need is the help of your partner to get out of bed 😀
You could, besides, do a lot of other things. Yoga, Qi-Gong, Nordic Walking, a visit to the Retter Organic Farm Estate right next door, where the delicious bread as well as the even more delicious organic ice creams we enjoy at the hotel are produced … Excursions to the nearer and wider surroundings of the nature park in Eastern Styria, etc.
In all honesty: I must confess that being 35 weeks pregnant, i.e. just a few weeks away from giving birth, I simply prefer to spend all my time immersed in the wonderful wellness area. Floating around in the pool, weightless. Nothing to carry, nothing to organise, nothing to do. Not (having to) look at the clock. No big brother-to-be wanting his share of entertainment. Instead: Well-being treatments that are also possible during pregnancy, or just chilling on the waterbed lounger and reading. Wow. Simply wonderful for big-bellied, pregnant women like me! 😀
So what's the story with the great organic food at Hotel Retter?
I think it's the love with which the food is prepared, cooked and served here. As well as the perfect ingredients: For 25 years now, Hotel Retter has been marketed as a 100% organic establishment. Their delicious food selection is worth the trip alone. On the second evening of our stay, we enjoy a fantastic "erotic 6-course organic evening menu with baby bump" (yup, that's what it said! 😀 ) carpaccio of butternut squash, grilled trout fillet, fillet of Pongau game as well as many vegetarian and vegan alternatives (or additions). Curious about the "Kiss of Aphrodite" dessert? Come and taste it for yourself!
Check this out.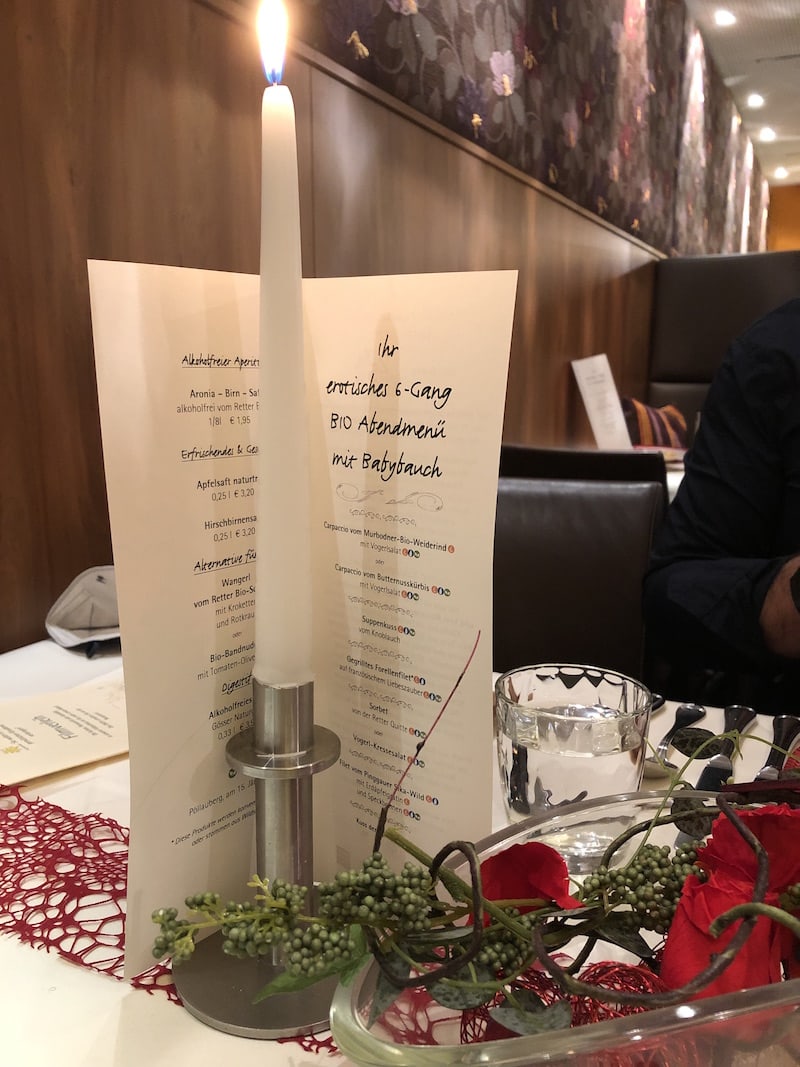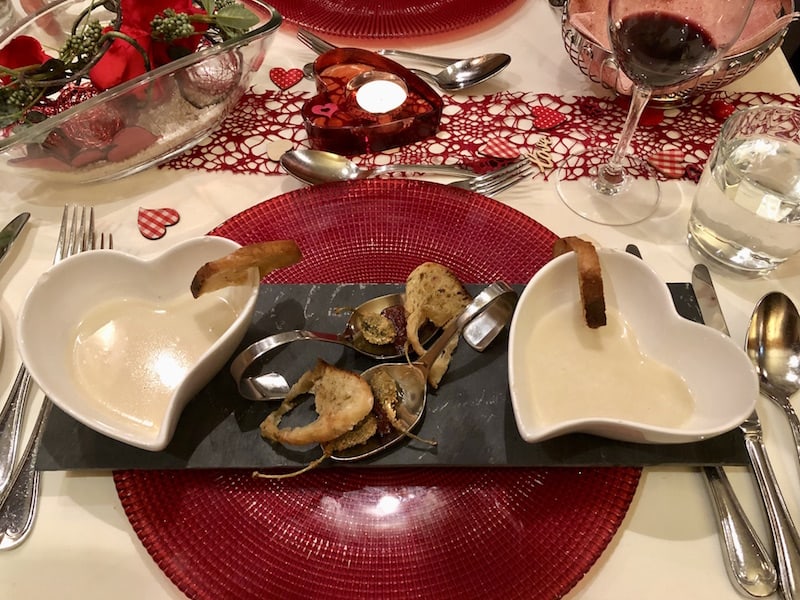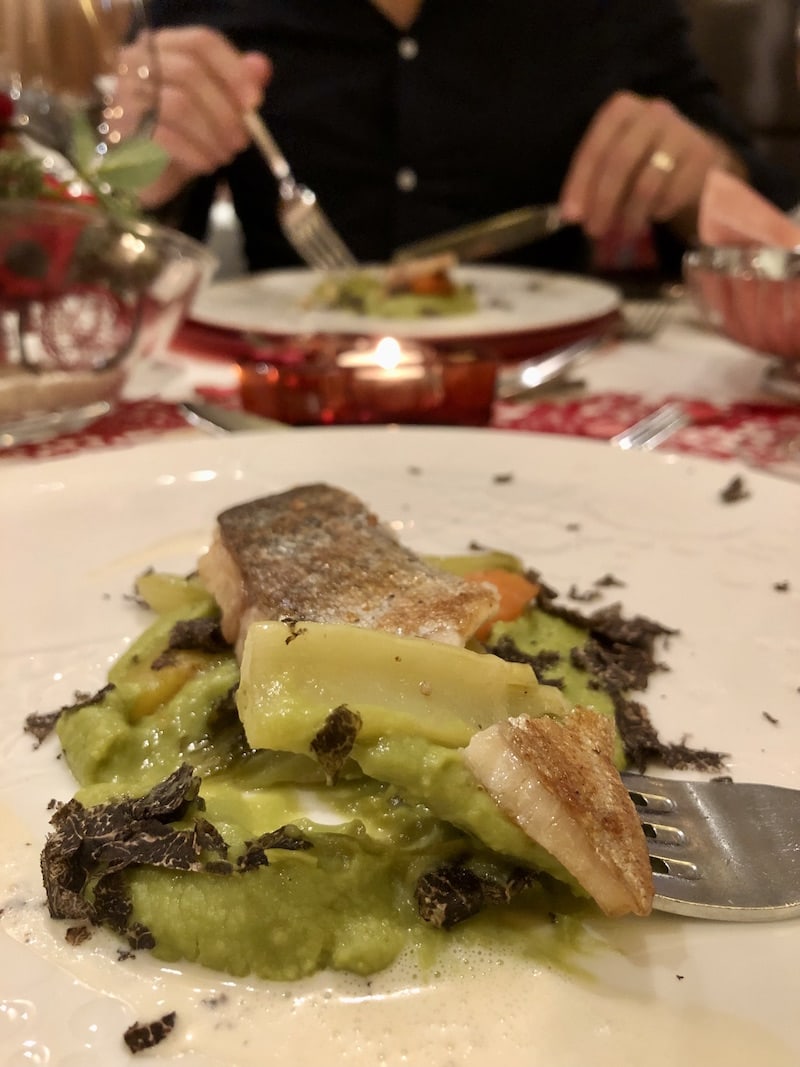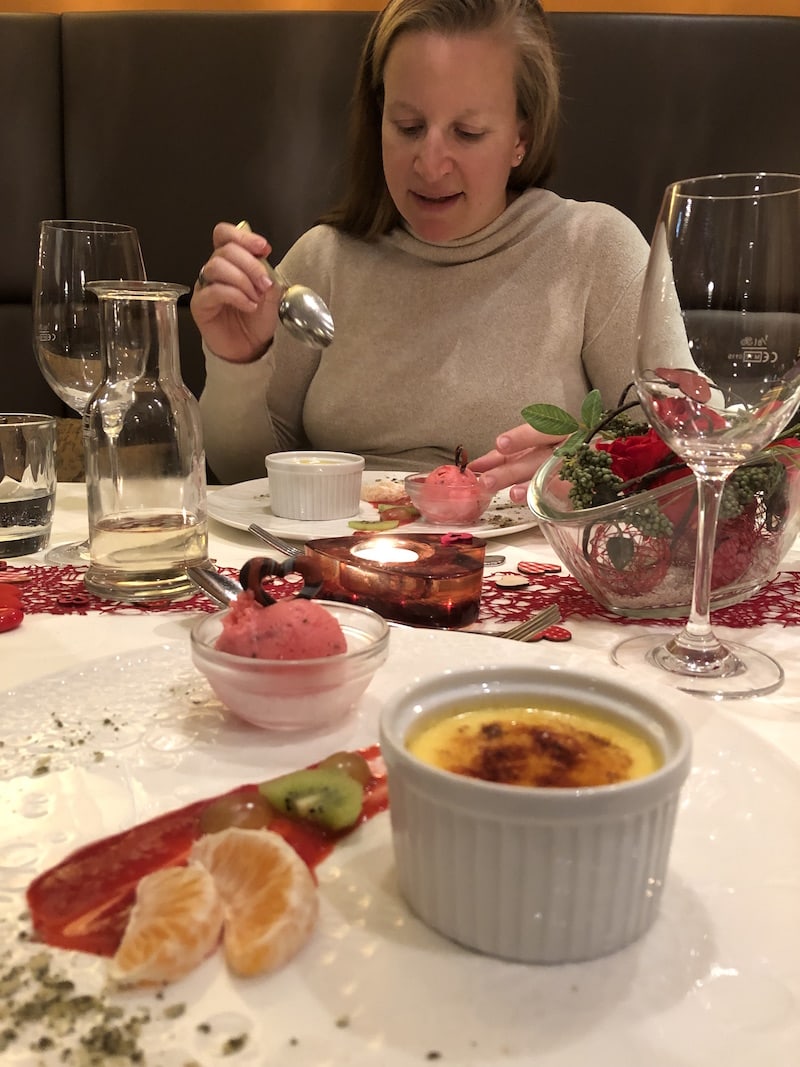 In order to plan your stay in Styria, check out my other helpful blog posts here: