Dear Lea! Today, we would like to know more about your work as a "digital influencer". How important are community & networking for you, and where will the way still lead you both personally as well as in business?
We are curious to know more! Thank you for taking part and answering my interview. Here we go 🙂
How do you personally explain your "digital influencer" status through www.escape-town.com ? What is necessary to succeed, according to your belief?
I don't really see myself as a "digital influencer", as I only earn a part-time living from my blog. That being said, I do enjoy getting feedback from my readers, saying how much they've enjoyed my tips and travel advice for them. Those are the small moments, far more motivating than all of my followers and likes on Social Media combined.
To get to this stage? Bring a lot of passion (travel, and nature, in my case), an interest in writing and photography, as well as an unfailing desire to marry zeitgeist with you being in absolutely the right spot, at the right moment.
What has been your most successful project through "Escape Town"? How do you measure and evaluate that success?
I sell more content outside of my blog than through "Escape Town", so that's really hard to say. There are some articles with a lot of feedback from readers, such as my "Drei Zinnen" hiking tour, or my best bread-baking recipe. Both cannot be directly monetized, however. I would rather define success as having projects where both my clients and me are satisfied – and that's the case for almost everything I do!
Why do you (still) attend travel trade shows, networking events, conferences, etc.? What are some of the most important criteria here?
To be honest, I don't go as much as I used to. That's partly because I already feel that I have a great network around me, and partly because I tend to look for more business partners outside the immediate sphere of travel. The issue with bloggers' conferences is that the same things are repeated time and time again, with the only exception being The Social Travel Summit perhaps. I'll definitely join the next one in Kitzbühel, Tirol – my hood, so to speak!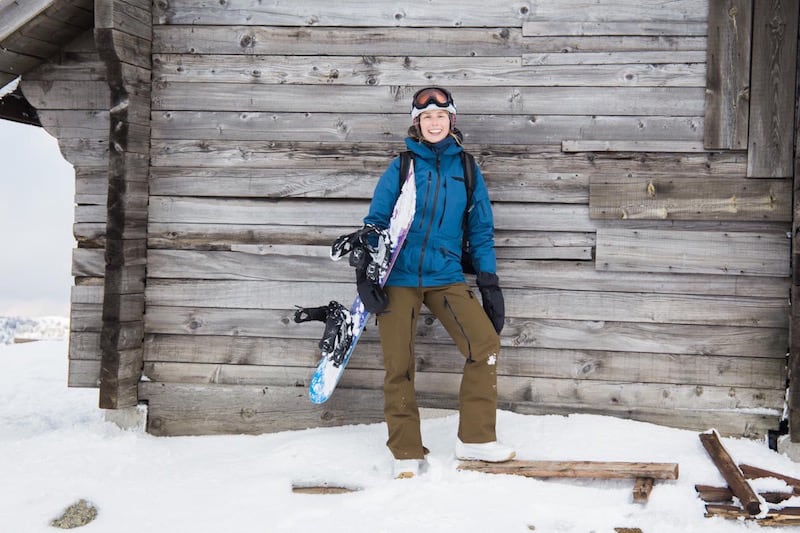 It's been several years now since you've become a trusted travel publisher in Austria as well as the German-speaking markets. Where will your spheres of influence still lead you? What are some business opportunities you would like to develop further?
Right now, I am truly driven by Pinterest. I have managed to increase and almost double my followers since I've started last year in December – skills that I am now able to pass on to my business partners.
Ever since I left university, I am fascinated by how to achieve the perfect balance between analogue and digital. I love to have a good book at home, however wouldn't like to miss having access to digital information of all sort, from everywhere I want.
What is your single biggest tip for those wishing to work with you?
Take the example of speed datings between bloggers and the industry : Unfortunately, some of those companies joining us for a "date" know surprisingly little about us, and have not even checked our blog beforehand. That is the least to bring to the table, I believe (and goes the other way round too, of course).
When it comes to working together, the most important is to address and discuss all expectations beforehand.
How do you go about researching your next trip? Do you yourself value the opinion of other travel influencers, or do you prefer being surprised over planning ahead ..?
Like many others, I simply keep my eyes and ears open, looking for inspiration online as well as offline. As soon as I have settled on a new destination, I immediately check it out on Pinterest. A few weeks before departure, I often study a travel guide, as well as reading a book about the destination. In the case of Namibia, I have read Henno Martin's "If there's war, we go to the desert", and thus gained a much better understanding of the Namib desert beforehand. In this way, it is possible to ask better (deeper) questions, too.
If I have the time, I also enjoy drifting with my own car and tent, not following a schedule – a rare luxury these days …
What is your single biggest inspiration in travel? And in writing (sharing, filming, etc.)?
As I love the outdoors, definitely the landscapes around me, followed by the variety of local products and food. Food is a great way to learn about the local culture. This is reflected in my photography!
What do you always carry with you on your trip?
My Canon EOS 6D, a zoom lense as well as 50mm shutter. My iPhone. I also carry a small notebook.
How do you (really) relax? Allow us a glimpse into your busy everyday life …!
I love to call up my friends and go out to the lake, for a barbecue down the Inn river or up into the mountains. During winter, I love the sauna. After two or three steams, I sleep like a log! It's wonderful, and I get to relax completely.
Last but not least : Give us three reasons we should immediately check out your blog for! What is "Escape Town" all about? What do readers most comment on? What are you particularly proud of?
Being able to write about my biggest sources of passion: Sports & the outdoors, adventure & lifestyle. I love to go for a hike, camp outdoors with my bivouac while at the same time enjoying the comfort of a five star design hotel. It really hits a nerve with me & my readers, I believe! My blog is mixture of "adventure scouts", a women's magazine for design as well as a travel guide with off-the-beaten-path recommendations. Readers always come to back to me about my visuals as well as my blog design. I really appreciate it, as it rewards me for all the hours spent over online tutorials, trial & error. Everything you'll find on my homepage, is hand-made.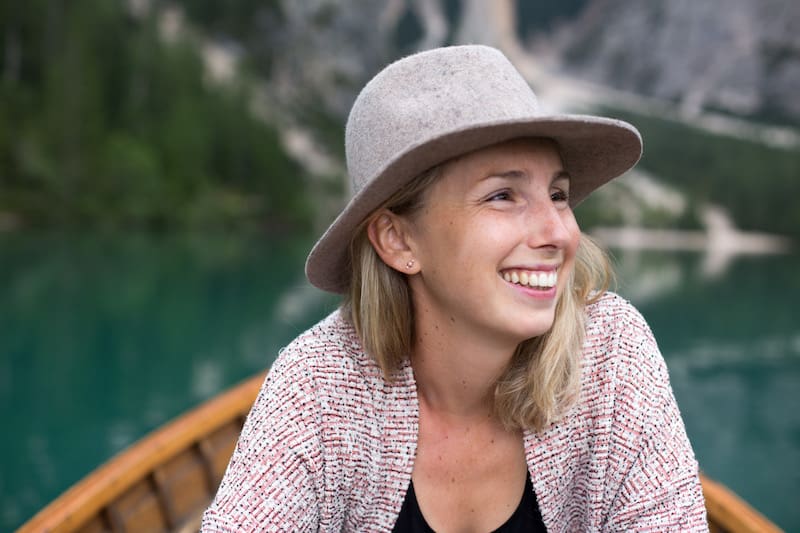 Thank you so much, Lea, for this interview!