You wouldn't be here if you weren't curious.*
Hi! I'm Elena! Welcome to my travel blog Creativelena.com.
For me, it is all about "life-seeing instead of sightseeing": Join me as I create, eat & live my way around the world. Curious?
*Check out my book, "The Creative Traveler's Handbook", for learning more about what we mean by creative travel. Travelling means the world to me, makes me fit for everday life and sometimes, I trust, also calmer on the inside. Read this blog with a smile, share what you love and remember to check back regularly: After all, when was the last time you did something for the first time?
Did you know that the earliest signs of spring can be found in the very (north)East of Austria, in the Pannonia plains of northern Burgenland, near Lake Neusiedl? That as you travel here and stay in one of its cozy accommodation units (either B&B or hotels), you will receive the so-called Neusiedler See Card offering you many attractive freebies or discounts on excursions, transport tickets, admission fees, etc. (check out www.neusiedlersee.com for an overview of all discounts or freebies applying to your individual travel time!).
We've recently travelled there together with my friends and had a look around starting with the rather famous national park Neusiedlersee-Seewinkel.
But the area around Lake Neusiedl offers so much more.
(Wine) Shopping vouchers, for instance, as part of the annual wine spring celebrations, again linked to the Neusiedler See Card. Taste & buy sipping wine around the local wine towns of Illmitz and Purbach, the latter one especially famous for its picturesque cellar lane and typical, historical town centre.
Then, how about knowing more about the famous Burgenland storks, complete with their arrival back from Africa at the onset of spring ..?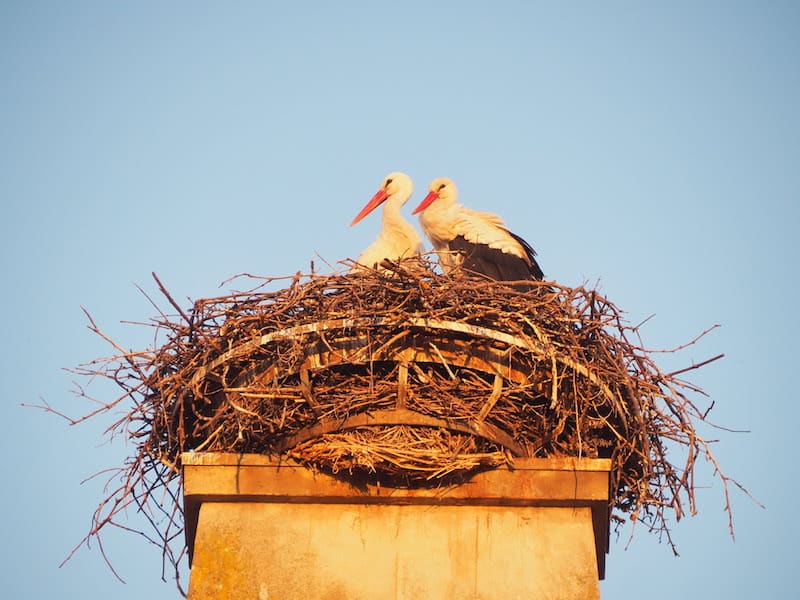 They are sooo incredibly cute, let me tell you, all those ubiquitous stork couples breeding on virtually any nest high up at the chimney tops of houses, churches, or any kind of building they find. Each and every year, people await their return from Africa – one of them is Maria Pilles, our host at the "Gästehaus Zur Langen Lacke" in Apetlon. On the very day of our arrival, the second stork has landed, completing the couple and allowing for some "stork love-making" right in front of our eyes … 😉
Here's an overview of just where we travelled around Lake Neusiedl, and northern Burgenland on our trip:
Check out even more of my travel photography from Burgenland, and Lake Neusiedl here:
My travel writer friends have also written and shared about their trip here:
Disclaimer: Paid cooperation. We have been invited by Neusiedler See Tourismus to explore the area around Lake Neusiedl. All opinions are my own.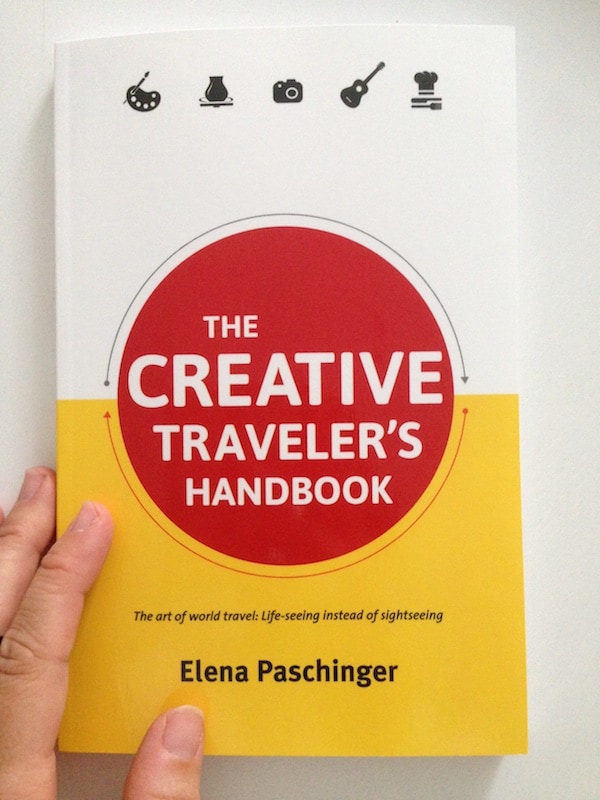 Ready for learning even more about creative travel?
Elena has recently published "The Creative Traveler's Handbook". Chock full of inspiratinal stories, travel tips and advice, it offers everything you need for planning and managing your next creative escape, addressing beginners and experienced travelers alike. Here's how to
get your hands on it
now!