You wouldn't be here if you weren't curious.*
Hi! I'm Elena! Welcome to my travel blog Creativelena.com.
For me, it is all about "life-seeing instead of sightseeing": Join me as I create, eat & live my way around the world. Curious?
*Check out my book, "The Creative Traveler's Handbook", for learning more about what we mean by creative travel. Travelling means the world to me, makes me fit for everday life and sometimes, I trust, also calmer on the inside. Read this blog with a smile, share what you love and remember to check back regularly: After all, when was the last time you did something for the first time?

Tracing Art in South East London
Staying next to South London Gallery & Café (a wonderful combination: breakfasts here are especially highly recommended!), ART in the district of Camberwell, South East London is literally on our every doorstep.
I whirl around like an autumn leaf dancing through streets, dashing across lanes, taking turns and – settling down again, for instance at House Gallery & Cafe. Reading a book I picked up in an East London bookstore the day before ("Why People Photograph" by Robert Adams: Nice title, great food for thought!), I still muse at the following quote contained therein: Smart is okay, but lucky is better.
And lucky I was that day! Come and trace South East London Art with me!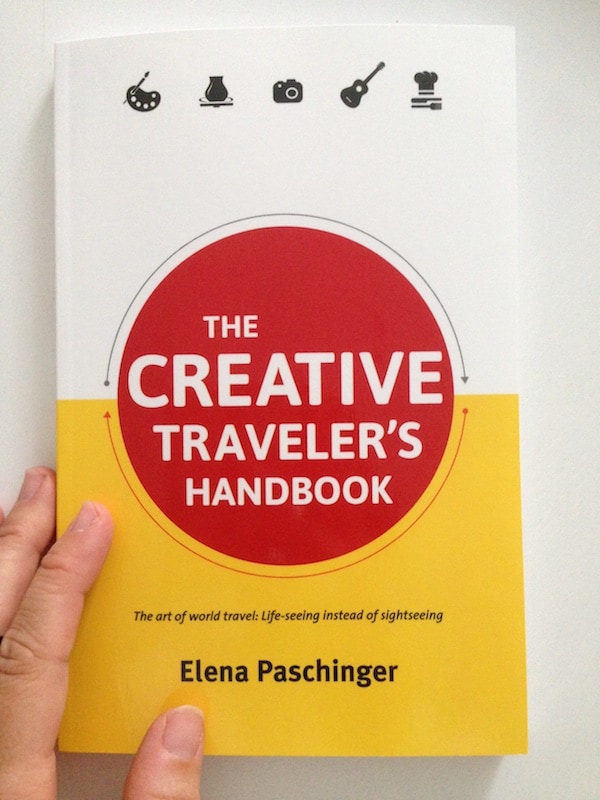 Ready for learning even more about creative travel?
Elena has recently published "The Creative Traveler's Handbook". Chock full of inspiratinal stories, travel tips and advice, it offers everything you need for planning and managing your next creative escape, addressing beginners and experienced travelers alike. Here's how to
get your hands on it
now!
Follow me on my travels: