My dear readers: Has it really been a year? A year since I set out to travel the world, researching creative travel for my book-writing project? I guess it has. Creative Iceland. New York, New York … Creativity in the high mountain desert of Santa Fe. Food-touring Miami. Porto Alegre, Brazil's no. 1 creative destination … New Zealand. Japan. Nepal. I am still dazzled by the deep, meaningful encounters I've had on this trip of a lifetime, meeting people from all walks of life, all over the globe. Through the human exchange in creative travel, each one of them has given me so much, adding depth and meaning to my life and inspiration to my soul.
Often on my round the world trip, I remember the writer in me pausing, thinking, "That's a good line for the book …"
Getting back home from three and a half months around the world has been emotional, to say the least. It took me a while to slip back into life in Europe. "Home", has it not turned into a feeling of being comfortable anywhere I went, thanks to creative travel as my way of seeing the world? It has.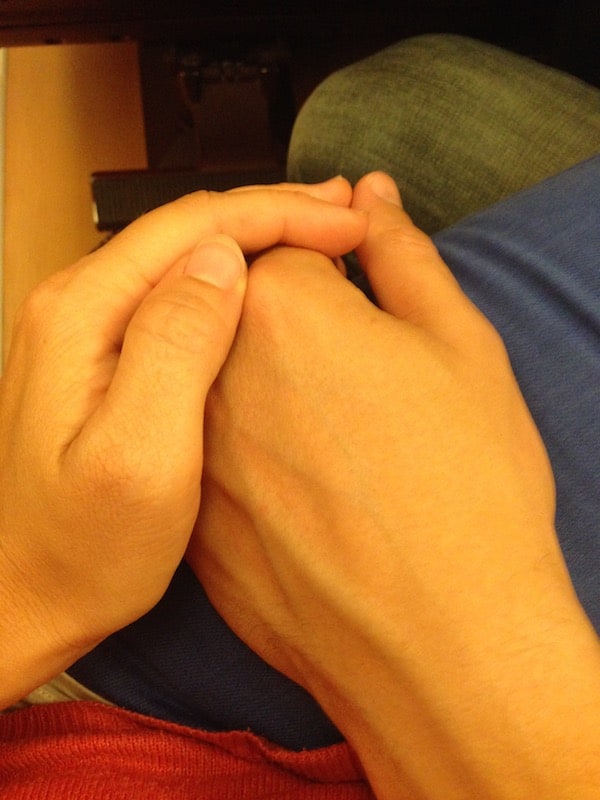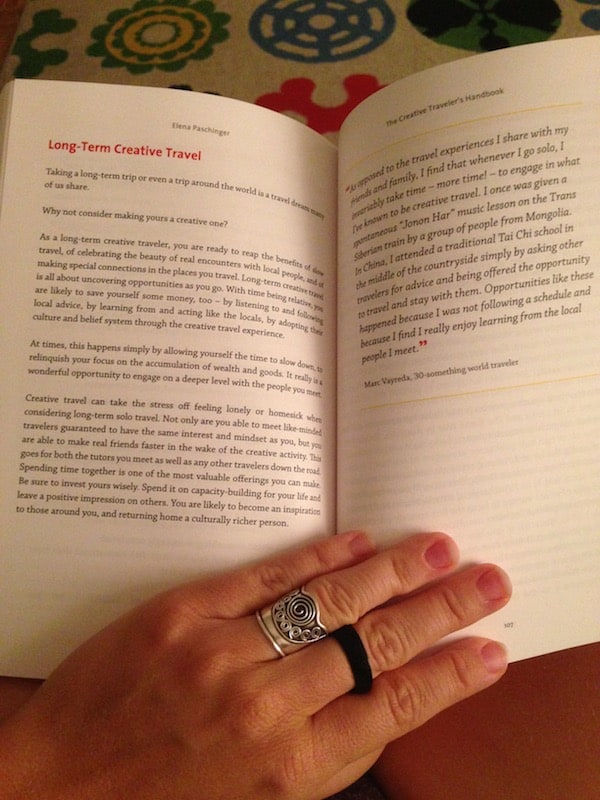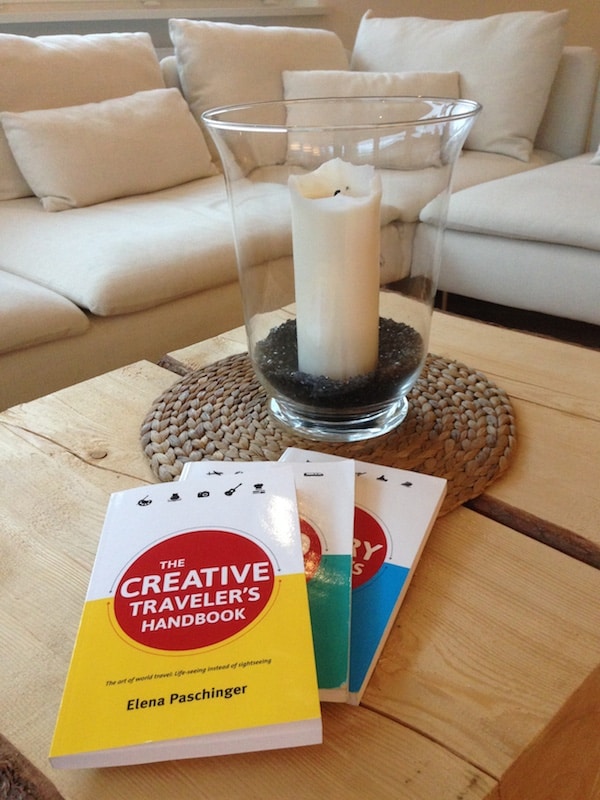 And now, a fruit of all the seeds planted along the way, The Creative Traveler's Handbook: Life-seeing instead of sightseeing, has been born.
Years of inspiration, weeks in the writing, months in the editing. I daresay my dear baby book is the best it can be. So many people have helped, and supported me on this journey. I am stretching the 'Acknowledgements Page' in the opening of the book!
And yet .. I simply feel happy. Blessed. Incredibly grateful. Calm and energized at the same time. My dear life dream of writing a book one day … realized. As part of a series of international authors, the 'Hall of Fame' of The Traveler's Handbooks whose mission is to inspire trust, ignite passion and inform about the more meaningful ways of travelling and writing about, the world out there. I am incredibly proud to see my book published as the ninth in this series of trusted travel writers and friends, such as dear Sarah & Terry Lee, Janice Waugh or Nellie Huang.
So let us share the happiness and celebrate the release of The Creative Traveler's Handbook! Here finally is all you need to know about my upcoming book launch events & how to hold one in your hands, too.
Check out this timeline of events and see where you, I & "The Creative Traveler's Handbook" can meet: I would love to see you at either one of the following book presentation events! 😀
3 October 2015: I am celebrating my birthday, first ever copy of the baby book in hand, with my dear friends & family from Catalonia. Wohooo – What a moment !!!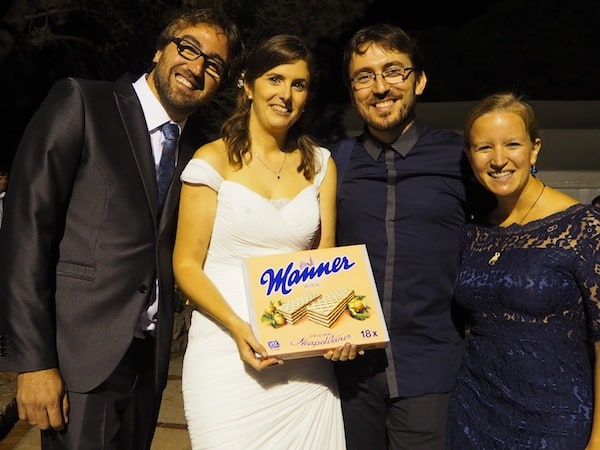 9 October 2015: Tourism Portugal's "Tourism Talks Pro" will see me delivering my first-ever key note speech at their business innovation summit on cultural & creative travel in Coimbra, Portugal. My first-ever chance of opening a high-profile conference, and I am delighted by it – jumping at the opportunity and growing with the challenge!
15 October 2015: My book has become available for order and sale on the Internet, both as an eBook (US$9.99) as well as a hardcopy printed version (US$16.99) through Amazon: Here's how to get your copy!
22 October 2015: I am speaking at yet another conference in the Portuguese Algarve, where the "European Tourism For All" Forum brings together more international, high-profile speakers to learn from, network and share. Again travelling with and presenting The Creative Traveler's Handbook!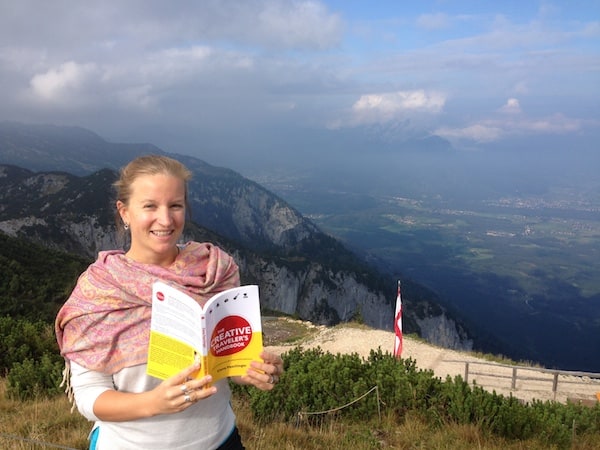 4 November 2015: The official launch party !!! Yaaay: Come & find me at London World Travel Market on 4 November, 2015, from 13.00 – 14.00 hrs at the "Austrian Café" of the Austrian National Tourist Board, booth number EU600. There, I will have lots of books to show, sign and hand out to you in person! In addition, there's lots of lovely Austrian food & drinks available for you – all on the house! Do come & join me if you can. So happy and excited for this official moment !!! 😀
14 November 2015: At the second Brazilian Travel Blogger gathering, "o Encontro Europeo dos Bloggers Brasileiros" in the city of Porto, northern Portugal, I will be giving my first-ever speech in Portuguese, about creative travel & the journey to The Creative Traveler's Handbook. A most magic opportunity in a language so close to my heart, I know it will simply be amazing … Find out more here!
20 & 22 November 2015: The magic does not stop there. Back in my home country Austria, I will be checking on the "First Austrian Travel Blogger Slam" as well as reading from my book as part of the ReiseSalon Travel Trade Show in the Vienna Hofburg Palace. Another very prestigious opportunity I look forward to for highlighting the book!
24 November 2015: I will host a round the world trip photo & video presentation, as well as reading from my book in my home city Krems, Lower Austria: Find out more about the exact time & venue here!
Well, my dear, this is it for the moment … Let's see what the upcoming months and years will bring in terms of more opportunities for travelling, speaking and engaging you in The Creative Traveler's Handbook!
And for even more inspiration and feel-good moments, head over to my video, documenting my writer's journey to publishing my first-ever book and realising this beautiful life dream of mine !!!
🙂