You wouldn't be here if you weren't curious.*
Hi! I'm Elena! Welcome to my travel blog Creativelena.com.
For me, it is all about "life-seeing instead of sightseeing": Join me as I create, eat & live my way around the world. Curious?
*Check out my book, "The Creative Traveler's Handbook", for learning more about what we mean by creative travel. Travelling means the world to me, makes me fit for everday life and sometimes, I trust, also calmer on the inside. Read this blog with a smile, share what you love and remember to check back regularly: After all, when was the last time you did something for the first time?
Do you know … Bulgaria? The city of Varna? The Black Sea? Certainly. These destinations have long been known as tourist destinations. However, not so the Historical Park Varna, just recently opened in 2019. Not far from the Black Sea coast, a generous area has been opened up where visitors can experience the history of Bulgaria, from the first Balkan peoples to the Second Bulgarian Kingdom. In addition to reconstructions of famous architectural masterpieces, there are also tournaments, adventure workshops, (animal) demonstrations and much more to be seen and experienced. Of course, you may also try authentic traditional Bulgarian cuisine or stay in a typical Bulgarian house.
So where is the Historical Park located?
I would have loved to go and see the Park for myself, however, its opening came at the same time as our sweet little son, born in May this year 😉 it only means we will have to go together with him in one of the next years I guess ..!
In the meantime …
… the following bloggers have been at the Historical Park Varna and shared their experiences from Bulgaria: CitySeaCountry, Kofferpacken, TravelTelling, AnitaAufReisen as well as Teilzeitreisen.
They have written truly insightful travel stories taking you from the Historical Park Varna across Bulgaria and to such interesting places as Veliko Tarnovo, Madera and the capital city Sofia.
Maria, www.KofferPacken.at:
Christina, www.CitySeaCountry.com:
Anita, AnitaAufReisen.at:
Matthias, TravelTelling.net:
Kai, Teilzeitreisender.de:
Check out my own travel stories from Bulgaria from a trip taken in early 2018:
And you, when will you go to Bulgaria and visit the Historical Park in Varna?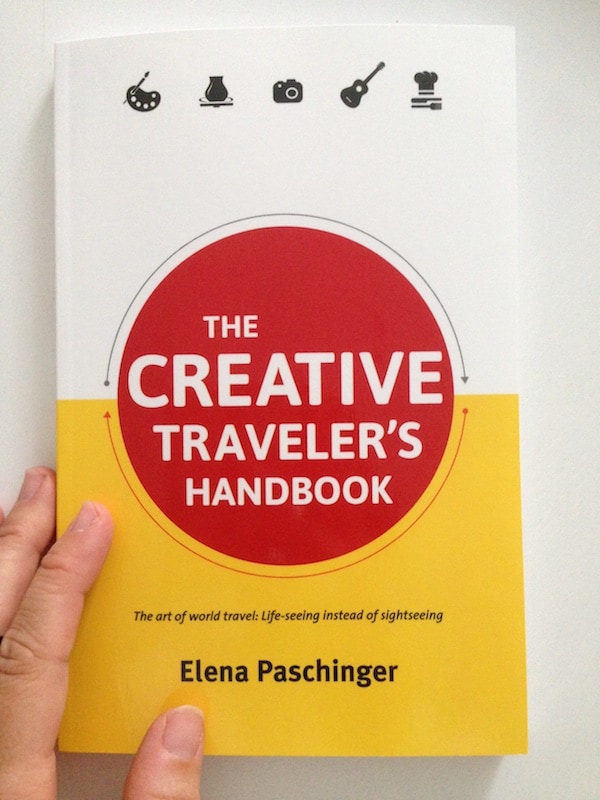 Ready for learning even more about creative travel?
Elena has recently published "The Creative Traveler's Handbook". Chock full of inspiratinal stories, travel tips and advice, it offers everything you need for planning and managing your next creative escape, addressing beginners and experienced travelers alike. Here's how to
get your hands on it
now!