You wouldn't be here if you weren't curious.*
Hi! I'm Elena! Welcome to my travel blog Creativelena.com.
For me, it is all about "life-seeing instead of sightseeing": Join me as I create, eat & live my way around the world. Curious?
*Check out my book, "The Creative Traveler's Handbook", for learning more about what we mean by creative travel. Travelling means the world to me, makes me fit for everday life and sometimes, I trust, also calmer on the inside. Read this blog with a smile, share what you love and remember to check back regularly: After all, when was the last time you did something for the first time?

English Language Trainings for members of the NÖVOG Lower Austria train company
"We are really lucky to meet here today", I say while my workshop participants are beaming back at me. Six of them have joined me on this day in order to prepare a common strategy for a series of workshops designed to teach English for tourism in Lower Austria. Last year, the Lower Austrian train company NÖVOG founded their own "NÖVOG Academy". Its goal? To raise the standard of qualification across all its staff, from train conductors along the famous Mariazellerbahn to members of the information centre in Puchberg at the Schneeberg mountain. My task now is to get them "English-fit", something I truly enjoy thanks to my many years of experience as a translator and language trainer.
"We just want to be fit for travelling and talking. Training real dialogues, simple reading & listening exercises related to our everyday vocabulary, that is what is important to us."
Upcoming seminars will now lead me into different areas of Lower Austria, from Puchberg at the Schneeberg mountain all the way to Pielach valley at the Mariazellerbahn in Mostviertel. Last year, the Schneebergbahn mountain railway has already celebrated its 115th year jubilee: I am really curious and happy to assist employees in developing their English language skills in order to greet and host (more) international visitors. Because after all, what better reward is there than the real gratitude of satisfied travellers and, for me, workshop participants?
"I really look forward to our next meeting!" Ruxandra, Gerda and Mary smile at me. "We will hold the fort here in the meantime", Mary gives me a sly grin. "Thank you so much for coming!"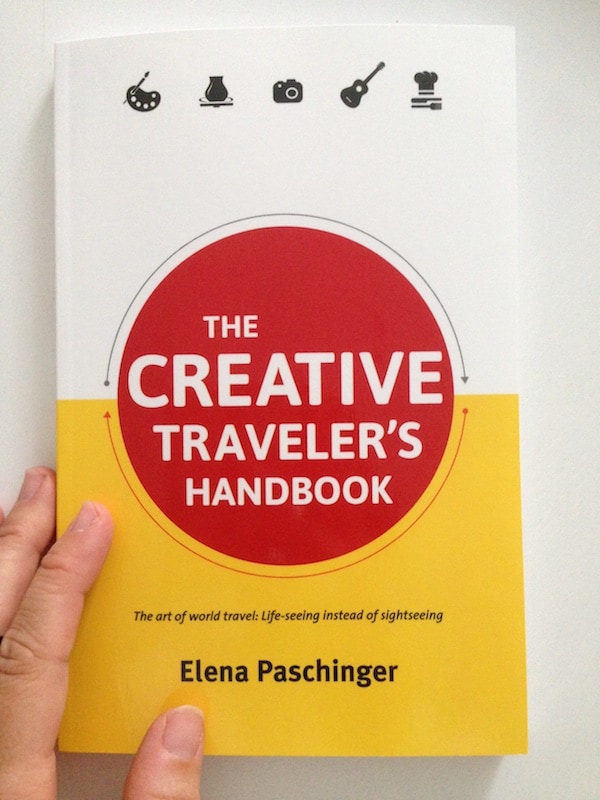 Ready for learning even more about creative travel?
Elena has recently published "The Creative Traveler's Handbook". Chock full of inspiratinal stories, travel tips and advice, it offers everything you need for planning and managing your next creative escape, addressing beginners and experienced travelers alike. Here's how to
get your hands on it
now!
Follow me on my travels: