Dear Janett! Today, we would like to know more about your work as a "digital influencer". How important are community & networking for you, and where will the way still lead you both personally as well as in business?
We are curious to know more! Thank you for taking part and answering my interview. Here we go 🙂
How do you personally explain your "digital influencer" status through www.teilzeitreisender.de ? What is necessary to succeed, according to your belief?
I don't think you can "learn" about being an influencer. You become one once you present the right digital content to the right target groups. It's all about being relevant to them, not necessarily so much about absolute reach.
In my opinion, there are several success factors. One of them is authenticity: Be yourself and do what you love! Another one is patience: Those who are influencers now, did not build Rome (i.e., their blog) in a day. Building up relevant content takes years, not weeks. Last but not least, it is all about networking. You need to know your peers and be connected to them. Without this kind of network, it will be difficult to keep reaching the target groups in your particular niche.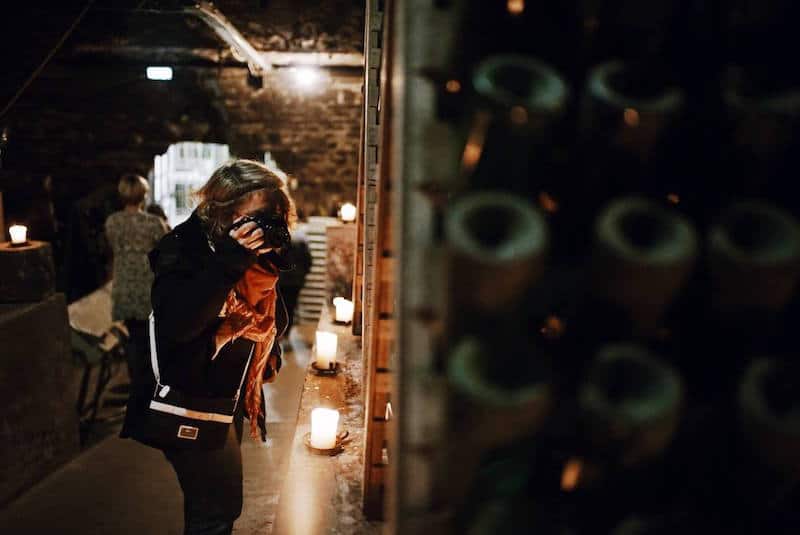 If you are new to travel blogging, don't make the mistake of only saying, "I want to earn money with my blog", or, "I want to be able to travel to Haiti for free". The question you should ask yourself is this: Which topic could you possibly still add to the travel writing that already exists?
What has been your most successful project through "Teilzeitreisender"? How do you measure and evaluate that success?
How do you measure success? On the one hand side, there is reach, which no doubt is important. I might not be one of the biggies in Germany, but my page views keep increasing, currently up at almost 20.000 views per month! Social Media, too, works in our favour: My team of authors and I just let things grow steadily and organically. This means we might not have followers beyond 10.000, but those who follow us are real, grown numbers and people.
I can also measure success by the fact that "Teilzeitreisender.de" has become a known brand in the German-speaking markets. Whether it is people on the street, friends or business partners: Having recently spoken on WDR & Deutschlandfunk TV channels has certainly helped. Google, too, seems to like us: "Silvester mal anders" (A different kind of New Year) gets up to 10.000 hits per year, and I always know when it rains in Barcelona – our page views on Google tell me this. 😀
Why do you (still) attend travel trade shows, networking events, conferences, etc.? What are some of the most important criteria here?
I would love to attend even more travel trade shows, conferences and bar camps, however I hardly find the time for them. The travel trade show ITB in Berlin is a must, mostly to meet important business partners, see some old friends and negotiate new deals. Since 2016, Anja, of Travelontoast.de, and I organise a travel blogger event, which works really for us in terms of networking and exchange.
It's been several years now since you've become a trusted travel publisher in the German-speaking markets. Where will your spheres of influence still lead you? What are some business opportunities you would like to develop further?
I have many (possibly too many) ideas on how to push "Teilzeitreisender.de". Apart from continuing to share short travel tips, I will travel overseas two times, including New Orleans and New York. We will also be introducing (more) tips about visitor cards in different cities around the world, adding five more to the 16 we've already shared. It is an interesting niche topic that also attracts attention from our business partners.
Last year, too, there have been more and more requests for paid short trips or guest posts on more established, commercial blogs. As a business model, this is certainly attractive for us as it helps us cover our travel costs and adds to a part of my overall, annual income.
What is your single biggest tip for those wishing to work with you?
Any request needs to match my niche and audience. An invitation to travel to Australia might be great, but does not really fit with my blog. If you spend ten minutes on my site, you will get an idea about what it is that we do. All our media kit and data analyses are published, we really care about transparency and openness.
Five to six travel offers are sent to us each week. Our time, however, is limited: As a "part time traveller", I can only spare some 30 weekends and a maximum of 24 vacation days. So be aware, that working together does take time and planning ahead.
How do you go about researching your next trip? Do you yourself value the opinion of other travel influencers, or do you prefer being surprised over planning ahead ..?
Once I have an idea for a trip, the first thing I do quite naturally, is to look up some more information online. I am always surprised how little I find about less well-known destinations. There is hardly any information about Panhandle and the Forgotten Coast in German language, and I am looking forward to adding some more later this year.
I do love going with the flow, too, never planning too much in advance either. This is the best way to discover so-called hidden treasures that haven't been written about in other travel guides or websites.
What is your single biggest inspiration in travel? And in writing (sharing, filming, etc.)?
A year ago, I would still have said that it is places that inspire me the most. Nature, the sea, exceptional sights. But more and more, I keep saying it is the people you meet, as well as the people you travel with. Together, you develop amazing ideas, literally go the extra mile, and thus the circle is closed. I do love writing about these things, as well as taking pictures – but the most memorable things from my trips are the people & place stories.
What do you always carry with you on your trip?
My cell phone and my small red notebook. Since about a year, a very beautiful (travel) pen, too. And a small brush for my hair when it gets windy! My sunglasses, and my business cards too. I love talking to strangers (especially travelling on the train), and very often, we end up talking about my blog. It's handy to carry my cards, then.
How do you (really) relax? Allow us a glimpse into your busy everyday life …!
Honestly? I'm a huge fan of "trash novels", they completely take me away and I don't have to think about anything. If I don't fancy reading, I watch films on Amazon, or listen to podcasts. Unfortunately, my little breaks have diminished over time, but I vow to become better at relaxing more.
Last but not least : Give us three reasons we should immediately check out your blog for! What is "Teilzeitreisender" all about? What do readers most comment on? What are you particularly proud of?
Me, myself and I. Sounds funny, but that's it. I myself might be one of the main reasons why total strangers end up browsing through my site. I am notoriously crazy and just love travelling! And I am perfectly imperfect. This combination is unique. And even if I earn a little something through my blog: I still write what I think and about who I am, and I believe my readers honour that with repeat and increased visits.
More than 750 articles on the blog, written in a life span of about five years. This wealth of travel tips and advice amazes even me. We cover many things, even "tips on what to do on a rainy travel day", and thus keep increasing our reach and relevance.
My team of authors. Whether it is Milena or Andreas, Kerstin or Monique, Jens or Olivia, Beate or my dear brother: All of them authors and co-authors on "Teilzeitreisender.de" are unique and special in their writing and sharing ideas. I love not having to cover everything myself: Food and culture? It's my experts, too, that I can send on such trips.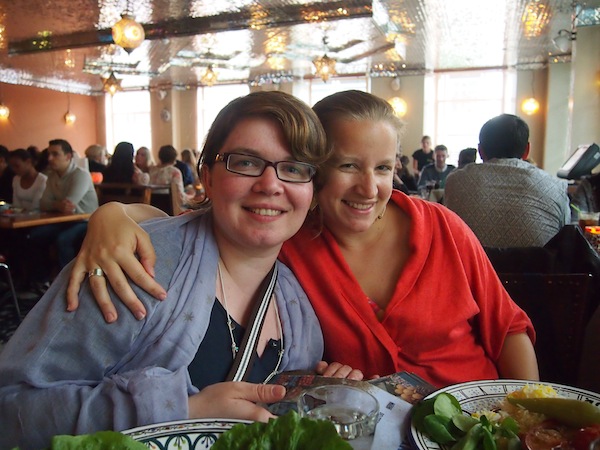 Thank you so much, dear Janett, for such an interesting interview!