Lisbon. "Do you still need some travel tips & ideas for your visit in town? I have been in Lisbon a couple of times, and can offer to help you gladly." From across my coffee mug at the Lisbon Poets Hostel right inside the old town of Lisbon, I smile at my fellow travellers Corinna Hepke & Peter Diem from Munich. How nice to be sitting here after all the summer crowds have gone, and to enjoy a quiet morning together on the first day of December. Corinna lifts her head and smiles back at me, "Thank you, but as it turns out, we have already had help reading this article on five travel tips for Lisbon on this blog .. hang on a minute. ARE YOU CREATIVELENA?!"
The moment when, after four years of years of hard work as a professional travel writer, you do actually meet your "fans" in a Lisbon Hostel over breakfast, is simply undescribable. Powerful. Because yes, Corinna & Peter really are in Lisbon because of me!
Today still, I get goosebumps thinking of this "sheer coincidence" (which never really is a coincidence in life, right!) having met the readers of my blog without any previous connection but the Internet. And if this had not been enough, the next morning, at the same hostel, I meet a group of happy Erasmus students from England, who in turn are familiar with the English version of the very same travel article about Lisbon. And who, to quote them, have found it "very useful for organizing their stay". :O
Lisbon in December is definitely worth a trip any time. Season's greetings from Portugal translate into a balmy 16°C, and offer many an opportunity for a happy visit around town.
Energized, I leave my hostel in order to explore the old town area around "Baixa-Chiado", in Lisbon's Bairro Alto. I walk past the statue of Portugal's most famous poet, Fernando Pessoa, down to the city's famous Rua Augusta, across Martim Moniz Square and over to the sunkissed, south-eastern side of town, Bairro Alfama, at the same time one of Lisbon's oldest city districts. My tip for all of you foodie fans: Taste of Lisboa Food Tours offer a delicious food tour filled with history, people stories & naturally tasty food stops along the way. Definitely recommend you do this one while in Lisbon!
The 20th edition of the "Adegga Wine Market" embraces 60 producers from all over Portugal & 1.000+ attendees. My dear friend André Ribeirinho & his team have successfully crafted a blend of charisma, professionalism & digitalisation in the wine business that you really must taste and experience for yourself.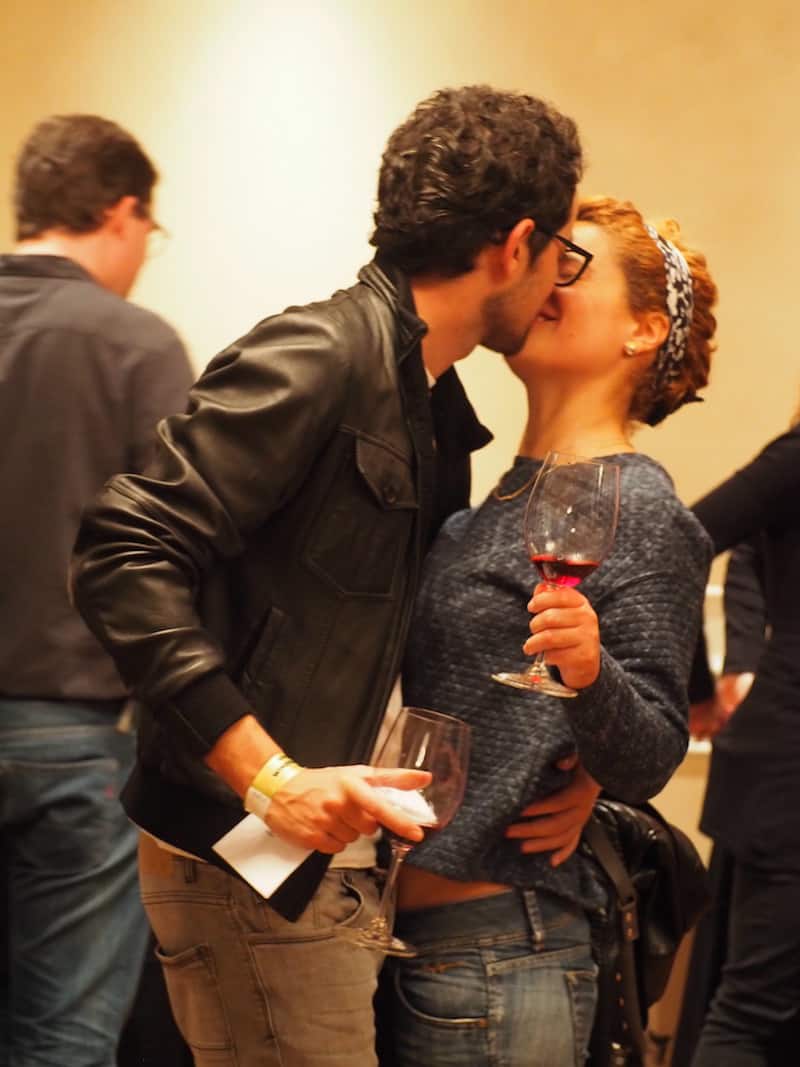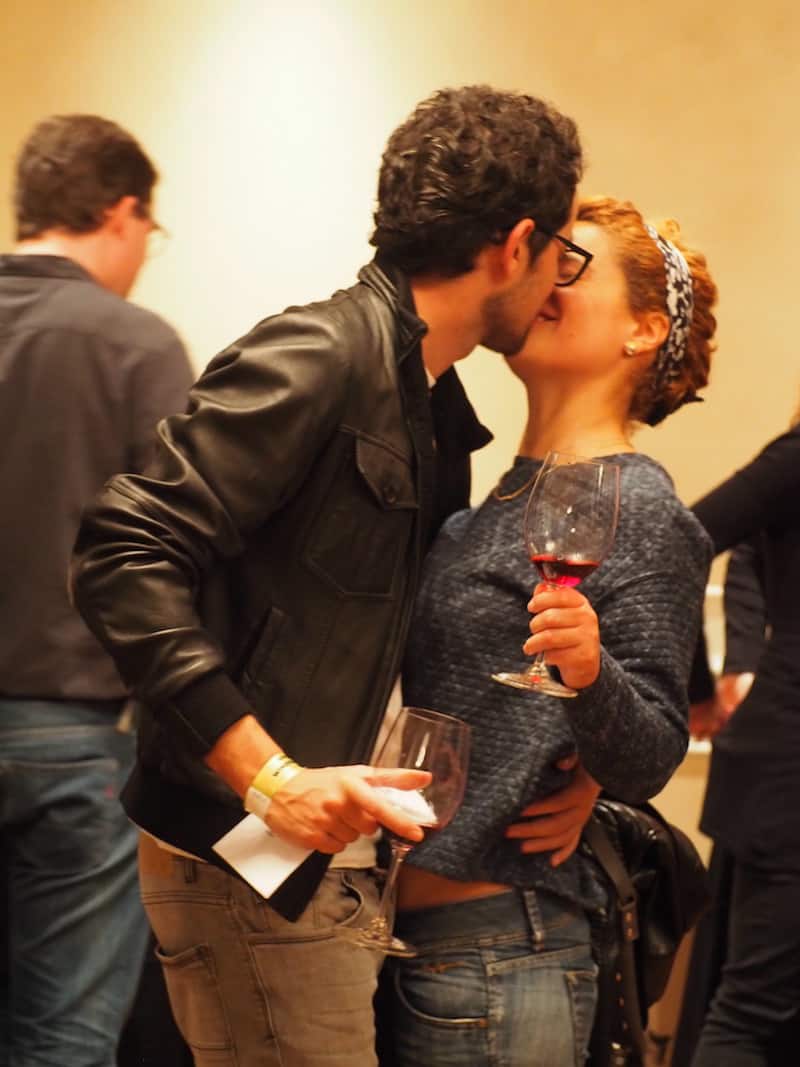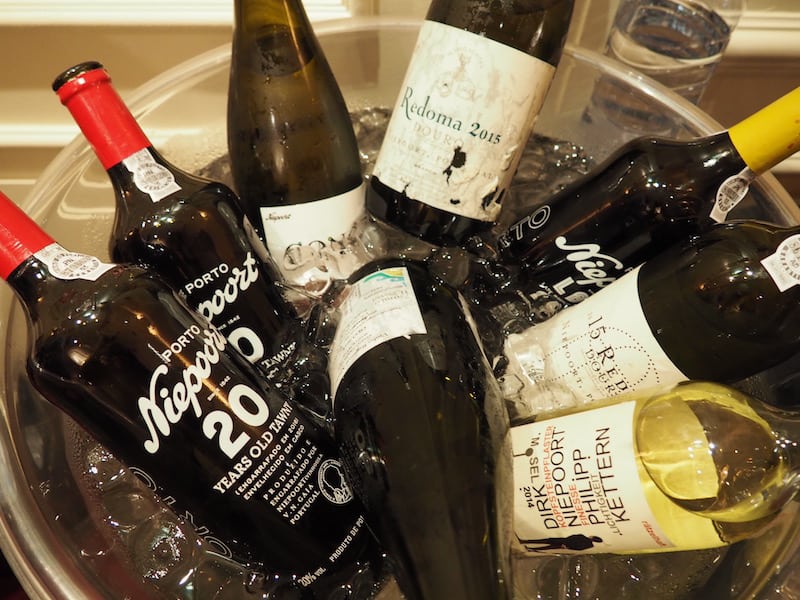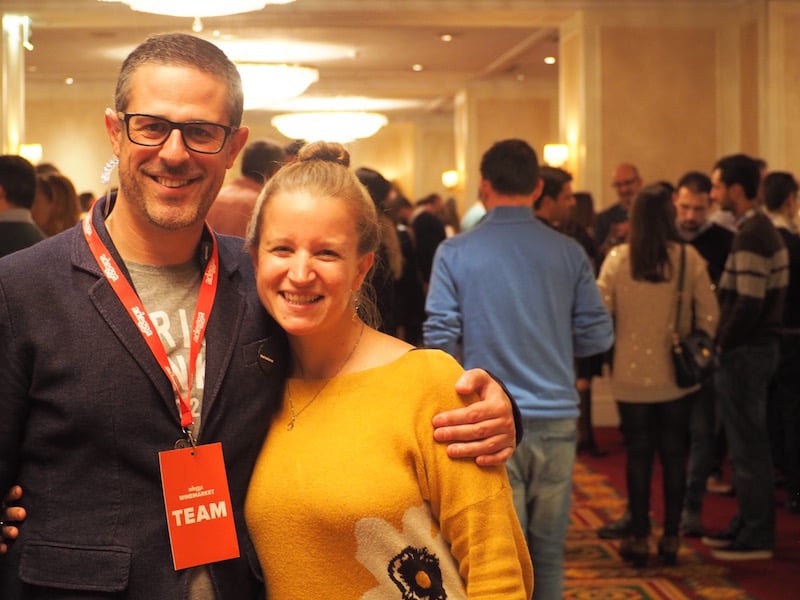 André and I are connected through a friendship of a kind. Having met over attending "DWCC Digital Wine Communications Conference" in Montreux, I have since been to his "Adegga Wine Market" in Porto and have also visited him last year in November in his home town Lisbon. An energetic, friendly and super successful Portuguese of the highest charisma, André loves to see people around him grow in their passions and professions. He himself is the best example of how "the human factor" in business can lead to the most long-lasting, sustainable network of success. All of these rather wonderful characteristics, as well as a guarantee of meeting "the right people" around him, have led me to visiting him once more for this 20th Adegga Wine Market edition in Lisbon.
On a rather spontaneous note. Flying from Vienna to Lisbon with TAP Portugal in just over three hours. Only hand luggage. Without telling anyone. As a surprise for a dear friend, his team, and his family!
We should all do these things more often …
"Elena. I still cannot quite believe that you are here … That you just came here. For us. It means so much to me, to all of us … Obrigado!"
Check out all my #winelover travel photos from Lisbon as well as the Adegga Wine Market here:
Até já em Portugal!