You wouldn't be here if you weren't curious.*
Hi! I'm Elena! Welcome to my travel blog Creativelena.com.
For me, it is all about "life-seeing instead of sightseeing": Join me as I create, eat & live my way around the world. Curious?
*Check out my book, "The Creative Traveler's Handbook", for learning more about what we mean by creative travel. Travelling means the world to me, makes me fit for everday life and sometimes, I trust, also calmer on the inside. Read this blog with a smile, share what you love and remember to check back regularly: After all, when was the last time you did something for the first time?
Imagine yourself time-travelling. Travelling to a distant century, in a different rhythm, on a journey before our time. When I stood in the midst of all these ancient books in the "secret library" of Heiligenkreuz Abbey, I suddenly felt like I was somewhere else. Someone else. And completely … one with the book worlds that surrounded me. A strange, yet reassuring feeling.
Having a time-out, perhaps even a short "holiday getaway in a monastery", is something that is becoming more popular by the day. As peace has fallen on the long cloister corridors, history weighs heavy on the fine pointed arches. Only a few instances away, the collegiate church rises like a mighty bird in all its Romanesque-Gothic splendour, witness to outstanding construction techniques of earlier centuries. Here, too, peace is ubiquitous – unless the monks of the Cistercian abbey Heiligenkreuz call for their famous prayer chants.
Heiligenkreuz Abbey is thus among the oldest Cistercian abbeys in the world. It is almost 900 years old – and popular with the media, too!
This, in part, is also due to the recent efforts in digital PR and marketing: No matter if you check out the abbey's "YouTube-Stars" with over 1.4 million views of their "Chant – Music for Paradise" video since 2008, or take a peek into their own television studio "1133": The monastic community, almost 100 monks strong, really has managed to create a strong voice far across the borders. Father John Paul, who takes us into the modern recording studio, also offers to show us the theological college, which is directly affiliated with the monastery. Check this out.
And if you're looking for an antidote to all the "virtual noise" around Heiligenkreuz Abbey, you may very well stay at the abbey itself, go for a hike with one of the monks, rest and retreat.
During our time at Heiligenkreuz Abbey, we did all of the above. Had breakfast and dinner with the monks, listened to their prayer sounds at noon, went on a short pilgrimage with them to Mayerling (click here for an experience account of the full five day pilgrimage to Mariazell, which I already completed back in 2014!). Mayerling, only a few kilometres from the abbey, is now home to a very modern, interactive tour museum through the former hunting lodge and the "Mayerling tragedy": The story about Crown Prince Rudolf and his early suicide moves us in its circumstances, riddles and entanglements to this very day.
Monika & Petar Fuchs, who publish on TravelWorldOnline.de, as well as Angelika Mandler, of WiederUnterwegs.com, have also written about their experience of staying at Lilienfeld Abbey:
Disclaimer: We have been invited by the Austrian Association of Monasteries, Abbeys & Convents "Klösterreich" on this trip to Lilienfeld Abby. All opinions are my own.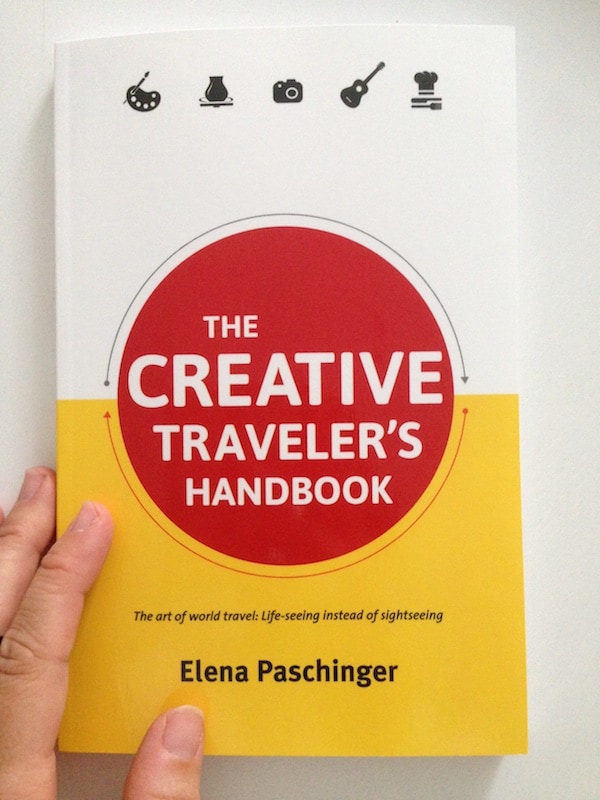 Ready for learning even more about creative travel?
Elena has recently published "The Creative Traveler's Handbook". Chock full of inspiratinal stories, travel tips and advice, it offers everything you need for planning and managing your next creative escape, addressing beginners and experienced travelers alike. Here's how to
get your hands on it
now!