You wouldn't be here if you weren't curious.*
Hi! I'm Elena! Welcome to my travel blog Creativelena.com.
For me, it is all about "life-seeing instead of sightseeing": Join me as I create, eat & live my way around the world. Curious?
*Check out my book, "The Creative Traveler's Handbook", for learning more about what we mean by creative travel. Travelling means the world to me, makes me fit for everday life and sometimes, I trust, also calmer on the inside. Read this blog with a smile, share what you love and remember to check back regularly: After all, when was the last time you did something for the first time?

#VIARail Train Travelling Across Eastern Canada: Exploring "The Corridor" from Toronto to Montréal.
Moving across Canada, I have always challenged people to think differently. Canadians about their own country. Fellow travellers about their options. "So why not take the train for travelling further East?" – "The train .. You mean #VIARail?" – "Yes! I have taken 'The Canadian' all the way across Western Canada, from Vancouver to Winnipeg via the Rocky Mountains, and it has been one outstanding adventure of a kind. This time, let's see what 'The Corridor' heading on East from Toronto has to offer ..!"
The Corridor, I am told, runs all the way from Toronto to the Maritime Provinces in the East of Canada. It is a superb option for international travellers like myself, what with several departures a day so as to easily, and conveniently, make your way from Toronto, to Ottawa, Montréal, and beyond. In my case, we have even included a beautiful stint at Prince Edward County, getting off the #VIARAil train in Belleville just a good hour's train ride east of Toronto: Easy to connect if you are flexible around different departure times. Check out this map for a better overview of the exact geographical location of this train:
So what's in a train ride in (Eastern) Canada? Travelling Business Class, you get free WiFi, #winelover delights & beautiful food thrown into your train ride.
I have also produced a travel video that highlights some of my travel adventures in Western Canada, all the way from Vancouver to the vast open plains east of the Rocky Mountains. A fascinating, funky take on what has truly been a life-changing journey. Enjoy with sound & smile 🙂
Disclaimer: I have been supported by VIA Rail on this train trip across Eastern Canada. All opinions are my own.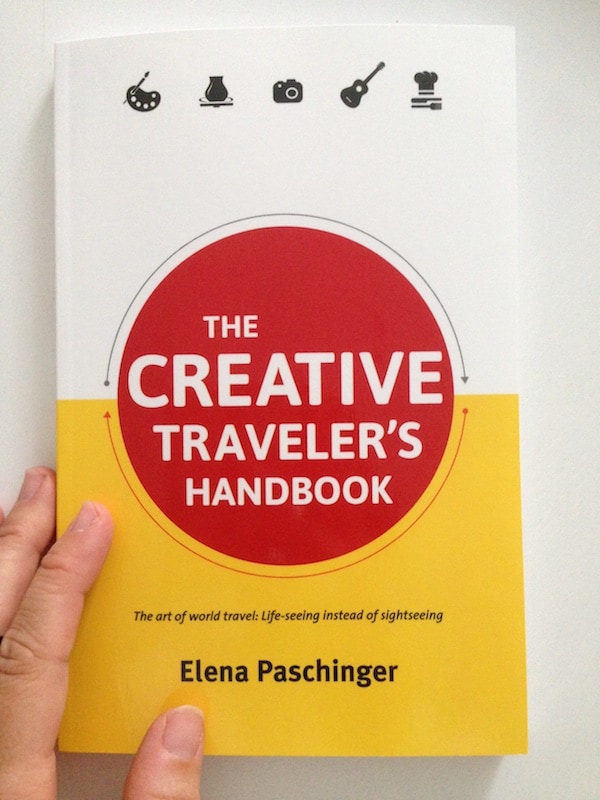 Ready for learning even more about creative travel?
Elena has recently published "The Creative Traveler's Handbook". Chock full of inspiratinal stories, travel tips and advice, it offers everything you need for planning and managing your next creative escape, addressing beginners and experienced travelers alike. Here's how to
get your hands on it
now!
Follow me on my travels: