You wouldn't be here if you weren't curious.*
Hi! I'm Elena! Welcome to my travel blog Creativelena.com.
For me, it is all about "life-seeing instead of sightseeing": Join me as I create, eat & live my way around the world. Curious?
*Check out my book, "The Creative Traveler's Handbook", for learning more about what we mean by creative travel. Travelling means the world to me, makes me fit for everday life and sometimes, I trust, also calmer on the inside. Read this blog with a smile, share what you love and remember to check back regularly: After all, when was the last time you did something for the first time?

Shopping with Lucie! in Vienna
It's the last Saturday before Christmas and we can't think of anything else but going shopping. Are we insane? The heart of Vienna: Aggressive crowds, stressed-out sales assistants, good chances of ruining your coat with spilled Glühwein in the streets. So what to do if all you've got is one weekend in town? We suggest you take to the heart of the 7th district & go Shopping with Lucie! 
Charming Lucie, who originally hails from New York, decided to offer shopping tours common in the Big Apple right here in Vienna. Together with my girl friends from Frankfurt, we discover great designers, smart fashionistas & individual boutique shops such as Austrian organic fair-trade cotton brand "Göttin des Glücks" or local bag icon "Ina Kent" thanks to Lucie's expert guidance in the heart of the 7th district.
For € 28,-, you can enjoy an exclusive and individual shopping tour that lasts between three to four hours. In addition, we each receive a -10% discount voucher which is valid at each of the shops visited for up to two weeks after the tour! Beaming with excitement, chatting along merrily, trying & catwalking with friends, we take to the local shops: Girls, this is it !!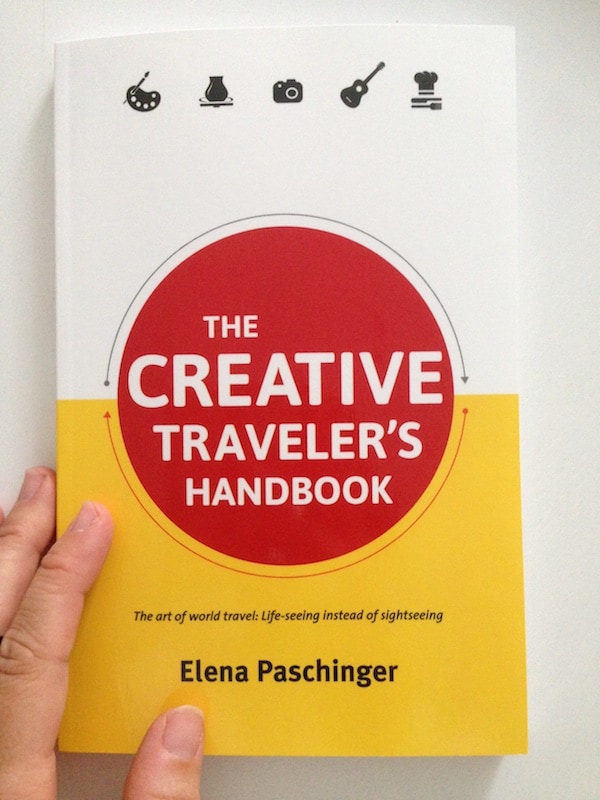 Ready for learning even more about creative travel?
Elena has recently published "The Creative Traveler's Handbook". Chock full of inspiratinal stories, travel tips and advice, it offers everything you need for planning and managing your next creative escape, addressing beginners and experienced travelers alike. Here's how to
get your hands on it
now!
Follow me on my travels: