Once a year, a couple of us Austrian travel bloggers gather together and meet up for an annual travel event in our home country. It is a lucky circumstance we could all travel and meet again this year, and even luckier that we were hosted by no less a beautiful region than Montafon, Vorarlberg, in the south-western most corner of the country. Besides the opportunity to chat and update ourselves on projects and trip ideas, we got to know some of the best mountain spots and foodie travel tips for this part of Austria. Ernest Hemingway himself fell for this magic mountain district, close to the border with Switzerland, and ended up staying two winters. Just like him, we felt what he must have felt when we sat in awestruck silence, surrounded by the majesty of mountain tops at well over 3000 metres above sea level.
A short overview of what not to miss.
From the small town of Schruns, you may reach the so-called Tilisuna hut via a "hike + bike" experience that takes you up to an altitude of about 2200 metres above sea level. Further along the valley floor, crossing the other Montafon small town Gaschurn, you can head up towards Gantakopf and Bieler Höhe trails and lookout spots, the later being popular with motorcyclists along the summit road of the Silvretta-Hochalpenstraße.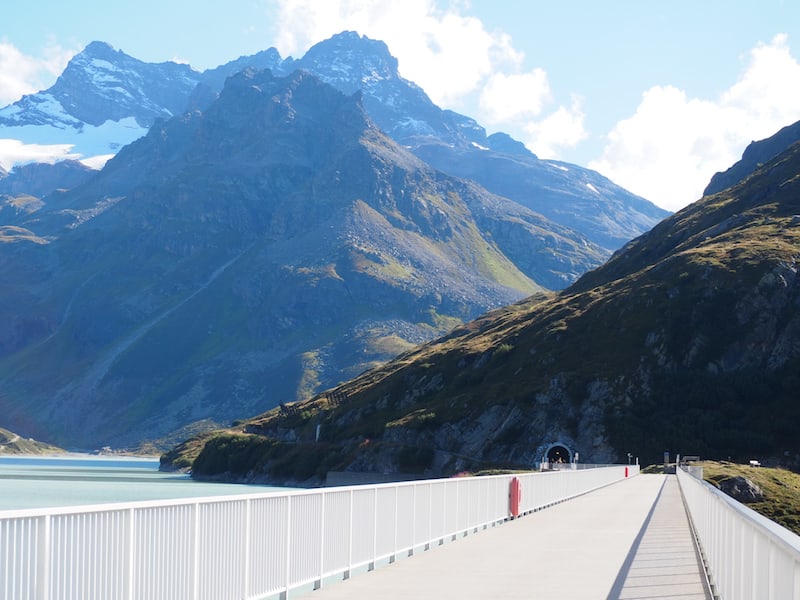 Where to sleep and eat in Montafon.
During our three-day trip, we were hosted by the Explorer Hotel Montafon, which is conveniently located right along the valley floor in Gaschurn. Its laid-back, modern style betrays parts of the more classic architecture in the area, but I've very much enjoyed its fusion between tradition and modernity. Besides, it has been built as a passive house, meaning it is using minimal resources in heating technologies, and contributing to an overall carbon neutral footprint. We got to know the entire building – from its seminar centre to the spa area – and really enjoyed staying here.
Vorarlberg, and in particular the Montafon, is a natural foodie destination, too. One of its prime specialities is the so-called "Sura Kees" cheese, a soft cheese made from curdled milk that tastes much better than what you might think. Part of it is still being made right by the mountain pastures and grazing cows. We were offered some bites of it after reaching Tilisuna hut: Do make a point of asking your local hosts there for it!
In the evening, we went out for dinner to both "Alte Talstation" and "Stoba 7" restaurants, two excellent choices that offer meals based on traditional ingredients infused with fresh new flavours. They are within easy walking distance from our Explorer Hotel Montafon, and are both recommended after a long day out in the fresh mountain air.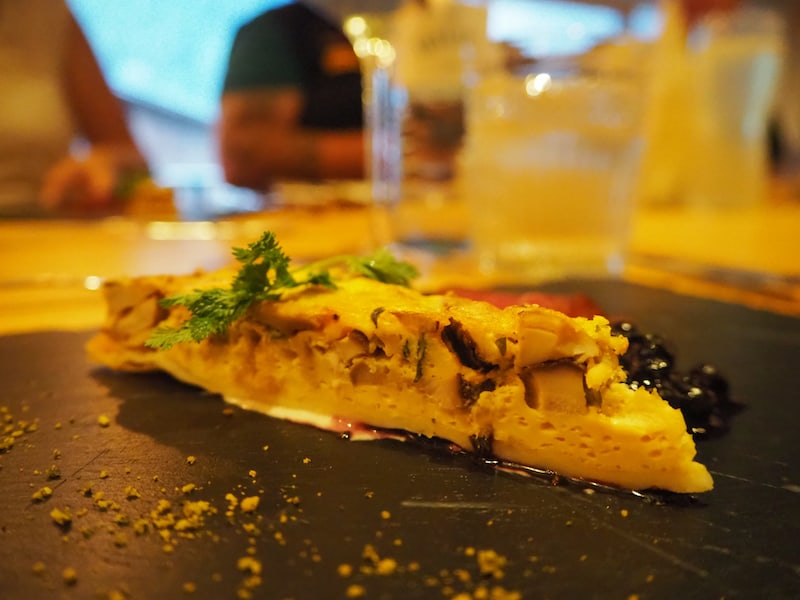 Last but not least, here comes a travel tip that you really should not miss: A visit to the highest wine tasting shop in Vorarlberg! Montafon is home to the "Nova Stuba" mountain restaurant with its adjacent wine bar, VINNOVA, the largest wine bar and tasting shop of its kind in Vorarlberg. Its sweeping panoramic views in a 360° circle upon the surrounding mountain tops is a travel (and photographic) experience to remember.
More about our Bike + Hike tour towards Tilisuna hut, totalling well over 2000 metres difference in altitude.
"You can all do it. Trust me. All of you." Markus, our bike guide, is trying his best to instil confidence in our sports abilities for the day. But are we to trust him, he who has been up the mountain thousands of times and who likely is fitter than the rest of us altogether?! It's one thing to pose for a photograph with our fancy e-mountainbikes, but quite another to cycle up a huge mountain, as he brightly suggests. Even I, who consider myself very fit thanks to my continuous Taekwondo training, harbour some initial doubts. Will the batteries in our e-bikes last all the way up towards Tilisuna hut, we wonder?
Truth is: They did. And all of us did it. Our entire group, counting fitter and not so fit travellers alike, have all been able to master this demanding, yet very rewarding mountain bike tour. I would never have thought I'd like it so much besides, as what's ingrained in my "mountain bike mind" are sweaty, fierce-looking cyclists trying hard to reach the top without appearing to have fun in doing so. Anyway. There is something else I'd like to mention concerning the day tour we did: After the biking part of the tour, be aware that it's still quite a way to hike towards the hut, meaning to carry enough sun screen, water, outdoor clothing and hiking boots to make it there comfortably. Finally, then, Tilisuna hut not longer eludes us, but slips within sight. What a day !!!
Gantakopf Hiking Trail: "It's a tightrope walk".
The second day of our mountain explorations in Montafon marks another hiking highlight. While one part of our group decides to take the Versettla gondola up the mountain, and hike along the easy, stroller-friendly loop trail right by the mountain top station, we have chosen the Garfrescha chair lift in St. Gallenkirch for the start of our tour on the Gantakopf trail. This trail "on a tightrope" across a narrow mountain crest had us do a climb of yet another 500 metres up towards our meeting point, with steep slopes sweeping away from us on both sides. Wow. The views, though, the views … Rätikon, Verwall and Silvretta are some of the mountain tops you may view from up here in all their glory.
Check out even more photographs from our Montafon trip:
Disclaimer: We have been invited by Montafon Tourism Board and Explorer Hotel Montafon on this trip to Vorarlberg. All opinions are my own.