Morning mist lifting, we can see Admont Abbey rising like a beacon from the dark forests surrounding it. Some of the best views of this precious Baroque jewel in Austrian cultural history, including the world's largest monastic library at well over 70.000 books on display, is from Hotel Spirodom in Admont. Would you believe that some of those early manuscripts are almost 1.500 (!) years old?! As the old book worm I am (or anyone for that matter, really), I stand in awe in front of such a treasure.
Wow.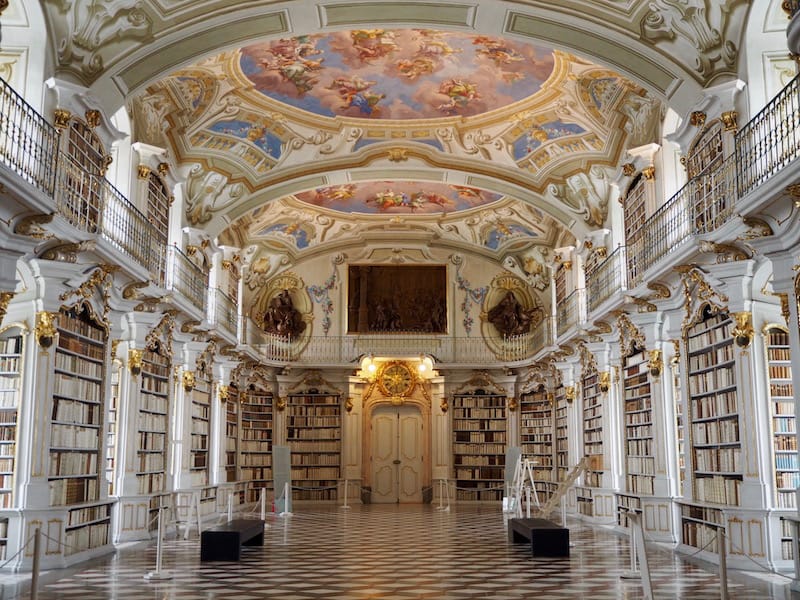 "Spiro", I breathe, "domus", meaning house. Hotel Spirodom receives me & my friends for a deep breath inside one of Austria's least known national parks, Gesäuse in north-western Styria.
Good morning from Admont! During our first walk around Hotel Spirodom …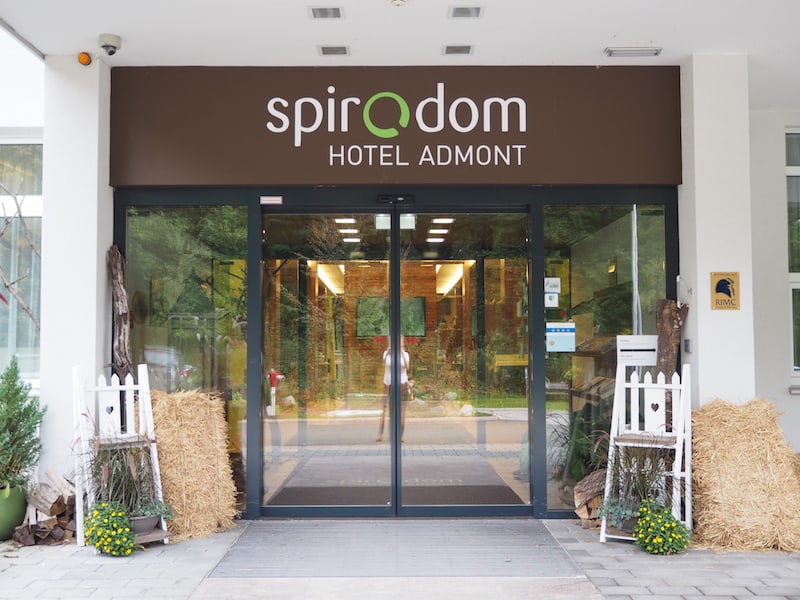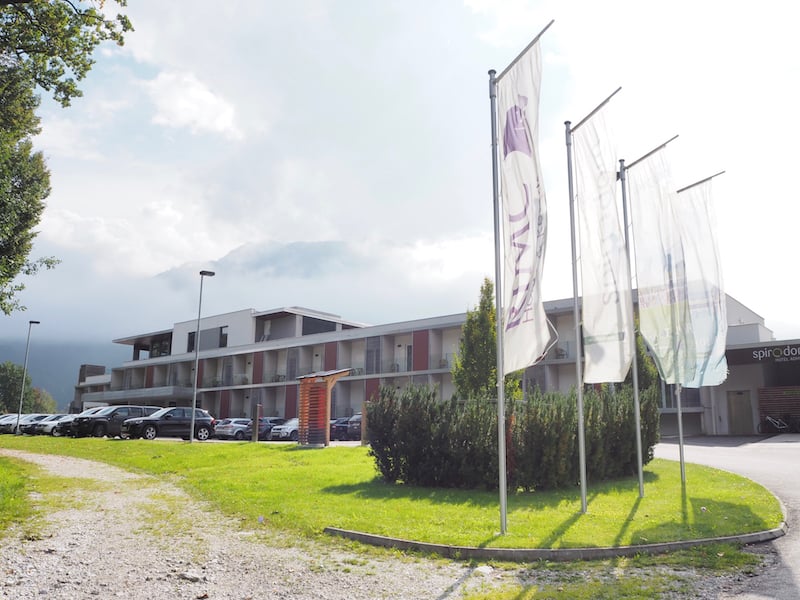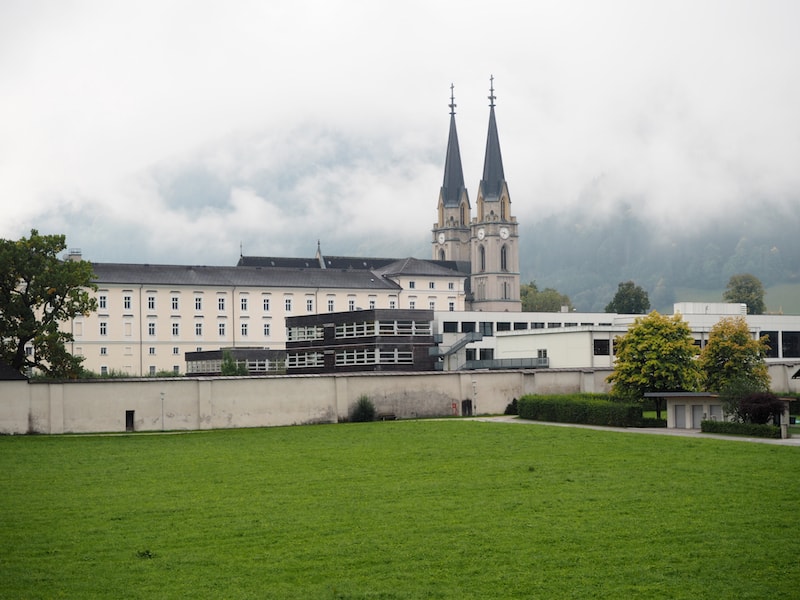 … we discover our local host, Manuela Hierl, still has this surprise for us: "Hotel Spirodom, well there's more to it than meets the eye. All our rooms are being energetically cleaned", she smiles enigmatically, continuing to explain that all of us are bound to be put under the energetic spell of lovely Elvira, who is the hotel's healing massage therapist. "I have booked you each a session with her. You are going to love her, all our guests do", she reassures us with a smile.
Elvira, indeed, is a force to be reckoned with. A sunny person inside out, she achieves rapid healing of muscle aches and bad postures through energy therapy, using her hands and mind to heal. What a wonderful treatment, and certainly one I have never experienced before! After or before, why not enjoy the local wellness area like we did, again with quite some breathtaking views over at the hotel's next-door neighbour, Admont Abbey.
As for dinner, our host Manuela Hierl went to invite Wolfgang Riedl, a charming local park ranger & "translator of the stones" to join us: CSI Ice Age, "Wilderness between Heaven & Hell" as well as "Geology on your plate" being only some of the programmes he devises for visitors to Gesäuse national park. Check out some more information about things to do in & around the park here. Did you know Hotel Spirodom even welcomes you with a glass of sparkling wine with edible hibiscus flowers in them? They are bright red, and very sweet to compliment our aperitif … mmh!
It's only a five minutes' walk from Hotel Spirodom over to Admont Abbey, which you cannot miss on any of your next trips to Austria.
What with the large diversity of offers at the abbey, such as a visit to the world-famous monastery library, the contemporary abbey museum & art gallery, the natural history wing, its herbal gardens & park lands, it's best you plan up to half a day, at least, for a visit. The abbey itself is the third-largest land owner in modern-day Austria, which has led to it owning a lot of land inside and next to Gesäuse national park, creating a certainly fascinating cultural addition to the unique natural landscape on display. Altogether, throughout its almost one thousand years of existence, the abbey archives have created a stock of well over 200.000 books, including some of the world's oldest manuscripts! It's mind-bogging to make your way through here, but oh so worth it.
Do check this out.
My dear friends have also published about their visit to Gesäuse national park, including a lovely video:
If you, too, wish to explore more of this particular place on Earth, then check out my photo album on Flickr:
… or how about enjoying this little travel video to get your "nature taste buds" going?
Disclaimer: We have been invited on this trip to Styria by Hotel Spirodom & Gesäuse national park, supported by the Austrian Eco Label. All opinions are my own.