You wouldn't be here if you weren't curious.*
Hi! I'm Elena! Welcome to my travel blog Creativelena.com.
For me, it is all about "life-seeing instead of sightseeing": Join me as I create, eat & live my way around the world. Curious?
*Check out my book, "The Creative Traveler's Handbook", for learning more about what we mean by creative travel. Travelling means the world to me, makes me fit for everday life and sometimes, I trust, also calmer on the inside. Read this blog with a smile, share what you love and remember to check back regularly: After all, when was the last time you did something for the first time?

Wine Trip in "Weinviertel": Visiting Top Wine Estate Hagn in Lower Austria
My most recent travel blog posts count 10 wine glasses & wine bottles in the top picture alone. Let alone all the other "wineful" pictures on Flickr, Facebook and in all my articles. What does this show, dear readers? A true wine lover's at work! Wine & Food, Gourmet Travel, come on and let's be honest: What could possibly be wrong with that?
Right. So, I hope you don't mind me continuing my research in offering you the best wine travel tipps, both in Austria as well as abroad. For now, I will tell you something about my very own province, Lower Austria, the one with the largest wine growing community of more than 46.000 hectares (that's half of the wine production of Austria) growing white wine, and famous Grüner Veltliner in particular: An Austrian classic. Have a look at this!
The Hagn Wine Estate: Wine Bar, "Weindomizil", Wine Epxerience
Seen from inside the restaurant, the panorama terrace facing south-west actually appears even more beautiful than approaching it from the outside. In my mind, I imagine a nice, cosy celebration atmosphere, with a good glass of wine in hand, the views over the wine town Mailberg as well as its surrounding vineyards while spending the night in one of the six beautifully decorated "Weindomizil" rooms. Hagn Wine Estate has its very own style, beautiful yet never "over the top", with a successful combination of a traditional wine estate and a modern sense of hospitality. I can only recommend you visit here.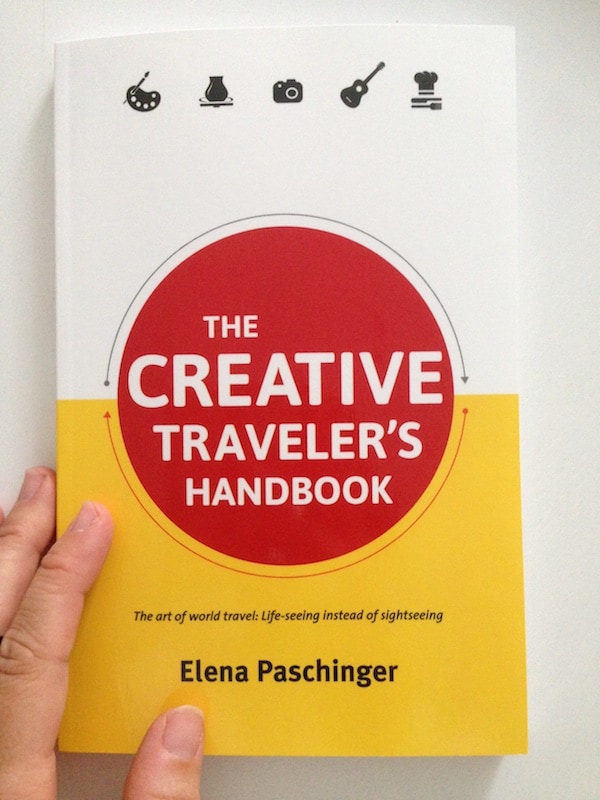 Ready for learning even more about creative travel?
Elena has recently published "The Creative Traveler's Handbook". Chock full of inspiratinal stories, travel tips and advice, it offers everything you need for planning and managing your next creative escape, addressing beginners and experienced travelers alike. Here's how to
get your hands on it
now!
Follow me on my travels: