You wouldn't be here if you weren't curious.*
Hi! I'm Elena! Welcome to my travel blog Creativelena.com.
For me, it is all about "life-seeing instead of sightseeing": Join me as I create, eat & live my way around the world. Curious?
*Check out my book, "The Creative Traveler's Handbook", for learning more about what we mean by creative travel. Travelling means the world to me, makes me fit for everday life and sometimes, I trust, also calmer on the inside. Read this blog with a smile, share what you love and remember to check back regularly: After all, when was the last time you did something for the first time?

The Year Of My Life: Travelling Aotearoa New Zealand. Today: Work & Adventures!
Is it possible for a distant, exotic and breathtakingly beautiful country such as New Zealand to produce something like an "everyday life rhythm"? Looking back, my answer today is YES, although you have to say that everyday life down under is always going remain distinctively special. It starts with the immensely open-mindedness of the Kiwis and ends with their natural way of accommodating foreigners and newcomers to Aotearoa New Zealand. Eight weeks into my new home and I have already travelled the northern half of the country, learned how to kayak, bought a car and experienced the fascination of my very first creative travel experiences.
First pleasure, then work … Or was it the other way round? "Down under", a lot of things appear to be different.
The leading singer of an open-air concert is a lady with the beautiful Maori name Dame Kiri Te Kanawa and has a tattoo all around her mouth. It is only later that I learn that his kind of tattoo traditionally worn exclusively by women is called "moko" and is part of their Maori cultural heritage. Next to her is a white "pakeha" musician (that's how Maori call white settlers to Aotearoa New Zealand), who is able to produce unearthly, rhythmic sounds from a large piece of bone. I stand, mesmerised, in the centre of a sports ground in the city of Nelson that on this day serves as the concert venue. It is here, too, that I first listen to the cool sounds of the Dub / Drum'n'Bass / Reggae Band Salmonella Dub, whose songs are yet to join me on many road trips around the country.
Last but not least a (secret) tip for you: Check out the day walks at Lake Rotoiti in Nelson Lakes National Park
From my new little house, it takes me about one and a half hours drive to reach the heart of the northern parts of the South Island from the Motueka Valley. Here, about another hour's drive from the city of Nelson, is where you will find Nelson Lakes National Park, 100.000 hectares large and managed, together with 13 others by the Department of Conservation called "DOC". Their visitor information centres are packed with interesting information, their staff have always and without exception been extremely nice and helpful. After a while, I make up my mind and decide for a day walk of about three hours, hiking up half a mountain for some spectacular views of the lake district at my feet. Wow … "100% Pure New Zealand", the message of the country's national tourism marketing, resonates with me here. This country does hold a lot of magic that is best felt and experienced out in the nature.
My friend & co-author Anna Zell has also recently been to New Zealand and fallen for the beauty of this country: She writes about her trip together with her boyfriend Jacob in this article "Couple Trip Kiwi-Style: Exploring Aotearoa New Zealand!"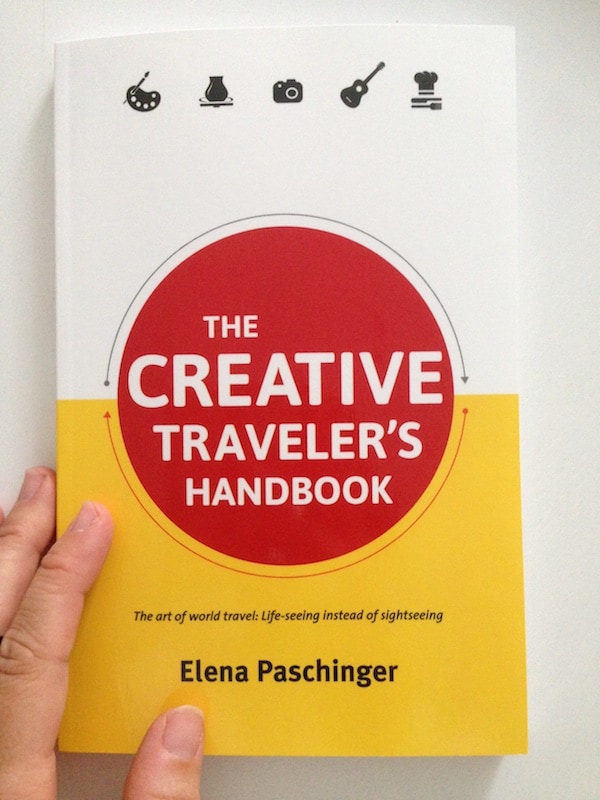 Ready for learning even more about creative travel?
Elena has recently published "The Creative Traveler's Handbook". Chock full of inspiratinal stories, travel tips and advice, it offers everything you need for planning and managing your next creative escape, addressing beginners and experienced travelers alike. Here's how to
get your hands on it
now!
Follow me on my travels: