Dear travellers: What does first come to mind when thinking about Mauritius? Sunshine, beach life, palm trees & idyllic sea shores? It is all of that and more. I believe that if you really want to come here, you should not only lie on the beach, but also dive into the vibrant culture life of this dream destination in the Indian Ocean. This being my second visit, I am able to confirm once more how much there really is to experience. Last time too, talking about the "beautiful aromas of the city of Durban", I had a chance to holiday here together with my dear mum!
Talking to the locals, I could always feel a certain sense of pride in them. Besides, their hospitality makes it easy to settle into the "Mauritian vibes".
Owing to its multi-faceted history, many cultures live together peacefully here in Mauritius, among them Hindus, Muslims, Christians & many more. The reason for this peaceful coexistence might be the shared space (of a small island nation)? Whatever it is, I really enjoy the fusion of festivals that are a direct result of multiculturalism. Driving around small villages, my mum and I often see richly decorated temples and houses. Among the ones we visited, I clearly remember "Ganga Talao / Grand Bassin", a world-famous pilgrimage site for Hindus. Peace and a special atmosphere rule this place; I feel absolutely welcome and even receive my spiritual blessing here!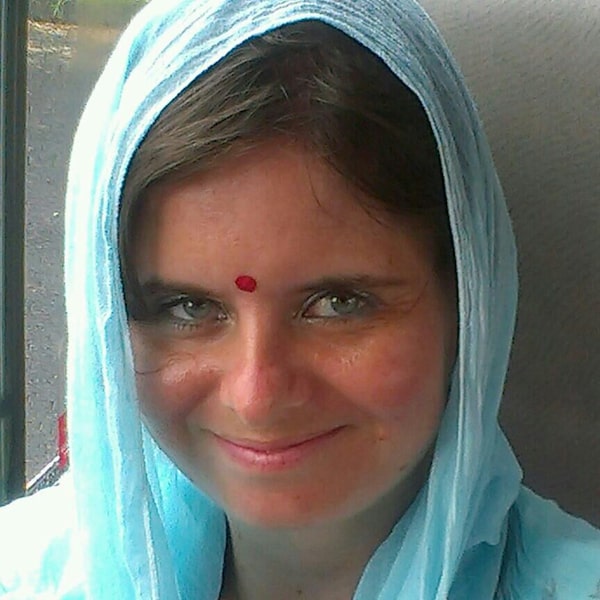 Doing the rum tasting at the sugar cane museum: What else could you possibly wish for?
If deciding to travel to Mauritius, you should definitely consider a rum tasting. Most hotels offer professional rum tastings with comments and insight knowledge. During the big island tour, mum and I got a chance to enjoy the variety of rums of Mauritius: My all-time favorites were those with vanilla & coffee flavours. Luckily, I still call a bottle of Mauritius rum my own, just in case the travel bug bites again! The sugar cane museum talks a lot about the history of sugar cane and offers us to try different forms of naturally processed sugar.
What really got to me about Mauritius is the fact that rum is being tolerated by all religious belief systems on the island, even those whose faith I thought forbid them the use of alcohol. When quizzing the locals, all I ever heard was, "Oh, it is not that strict around here … In this case, we are true to our nature as Mauritians and see it as a part of our local culture." 😀
During our two-day trips around the island, our travel guides often mentioned that guests coming from India, either attending festivals and/or visiting their relatives, appear to be shocked at the rather "loose interpretation" of local Hindu culture. At the same time, one must recognize the many influences that Mauritius has undergone over the course of time. Creole cuisine, for instance, is a potpourri of many different cultural flavours. The history of colonization started during the 16th century, leading Portuguese, Dutch, French and English nations to leave their marks on the island.
During our tour, we also passed a small military base. This again prompted the question as to how the island national would ever, just in case, be able to defend itself from foreign invasion? To this, our travel guide answered without hesitating: "Oh, this is no big deal for us. We just call the Queen of England who then has to help us, because we are part of the Commonwealth nations." He also stressed that this was the only reason the island wished to remain in the Commonwealth. Unfortunately, I did not have time to ask many more Islanders for their opinion, but will definitely do so next time!
Practical travel advice: So how (and where) do you stay on an island like Mauritius?
Hotels, resorts & apartment complexes are many. Our personal favourite is the 3-star hotel Veranda Point aux Biches in the northern part of the island, only about 15 minutes from Grande Baie. As I often only start travelling during the Southern hemisphere winter, I enjoyed spending the month of May in the northern, warmer parts of the island, which at that time of year are also drier. Generally speaking though, you can visit Mauritius all year round.
During my entire time at the Veranda Pointe aux Biches hotel, I felt surrounded by truly friendly and welcoming staff who made me feel at home. The small complex is separated into bungalows and encourages you to walk around barefoot. Next to exquisite buffets, the "Fine Dining Restaurant" right on the beach (!) served us delicious fish & seafood, but also has vegan options. Head to the properly named "Footloose Bar" for exotic cocktails featuring home-grown rum! During my time at the spa, I really enjoyed my views over the sea …!
Of course, we did not only stay at the hotel: Renting a car is a perfect way to discover and explore the island. There is everything from organised tours to boat trips and diving excursions. Try the local bus right in front of the hotel if you are in for an adventure, heading over to Grand Baie in about 15 minutes (either by bus or taxi). Besides modern shopping malls and boutique shops, you will find countless cafés, ice cream shops and restaurants along its pretty beach promenade. Grande Baie is also known for its nightlife of many great bars and clubs.
My dear, you will have realized that I cannot stop going on about Mauritius … The best thing for me to recommend is that you go and travel yourself to enjoy this beautiful island in the Indian Ocean. Unfortunately, it is a little further to reach from Europe: From where I live in South Africa, the flight is only 3 ½ hours to Mauritius. So how about combining your visit to Mauritius with a visit of South Africa?
In my next travel story here on Creativelena's blog, let me tell you more about another exciting travel destination: Dubai! Stay tuned!