Feels like Christmas. Really. The same kind of sensation, the same kind of feeling, "I-really-can't-wait-for-it-to-be-here". The first trip this year is so very unlike any other trip I've ever told you about on my travel blog. The closest I can gather, is perhaps having been a pilgrim these past two years, both a spiritual and physical journey similar to the one that awaits me this time.
Imagine yourself without a cell phone, smart or else. No computer, or any other kind of communication device. Imagine all of it while being a professional travel blogger, digital PR expert and successful business entrepreneur, whose main focus is to basically communicate all the time. It really feels close to suddenly being an eagle left without wings, thinking of making my first ever fasting trip, i.e. the voluntary abstinence from any kind of food, combined with a "digital detox".
To be honest with you, it's quite terrifying in some ways. Yet there is this other voice in my head, the one that says:
Right because I am always connected with the world in both a business as well as a personal sense, virtually always online throughout my days, I should really take a leave from it all at times.
"Hell, yeah!", the other voice inside of me growls, thinking me quite nuts at times. I really won't be able to communicate. At all. For ten days straight. TEN! DAYS! Only a landline for my parents and closest family members to reach me, just in case. But me, in all those days? Not a word. Not a message. No emails. No Social Media, comments, or phone calls. Only peace. And quiet. Silence. Retreat. Fasting. Nothing.
Nothing?
"Oh Elli, I don't think so", the one voice inside of me laughs. The good-natured one, the one living in perpetual curiosity for life's experiences. The one that thrives on new challenges, such as this one, both physically, mentally, even spiritually. And every time a sweet person congratulates me, even envies me for the decision I've taken, my pride (and interest) in this way I've chosen, grows.
12 – 21 January, 2018. The Health Resort Klosterberg in the Lower Austrian Waldviertel district announces a leisure programme called "Painting Retreat for Women", combined with fasting. Perfect for Elena, the creative traveller.
As soon as I read this, I know my time has come. In many ways. On the one hand side, it's the reaction of my peers, friends & family that teaches me that in fact many people would wish for such a retreat themselves, even more than I would have ever imagined. On the other hand side, it really is time for me to retreat, going back to what I mentioned earlier: Just because I'm always connected, always there for everyone and all my projects, I do really deserve to be offline from it all at times. It's a natural reward for the body, mind and soul I believe. One we should all give each other, and above all, ourselves, more often.
Once more, I wish to say THANK YOU. Thank you for all the encouraging words on this particular journey of mine. Especially to my best friend Irmie Vesselsky (her and I, by the way, will host our first lecture / concert on 30 January, 2018 in Krems: Do come and enjoy the night with us!). It was only last autumn that she said to me, in the midst of many a turbulent time, that I "should really take a trip to myself again", what with always being there everyone else. What about you, Elli?, she said, with kindness in her voice. Where would you go, if it was all just about yourself?
Apart from chillaxing, I would spend my days with some of my most favourite activities in life: Reading, writing, painting.
I would think of my loved ones, feel grateful, and smile. Cherish the time with new-found friends.

Watch whatever comes and inspires me during this type of retreat, let the thoughts come and go, perhaps write some of them down, paint or draw them – also as letters to loved ones.
I'd walk a lot. Breathe in, breathe out. Do some yoga, or other type of meditation techniques. Gather a sense of awareness for whatever is around me, or inside me. Watch, feel and join my body on this particular fasting trip. Just being, without having to.
And definitely, definitely, write about my experiences as to how it is for a gourmet foodlover to voluntarily renounce the intake of food for well over a week (only light soups, and tea for me). God, what was I thinking?! Aaaah!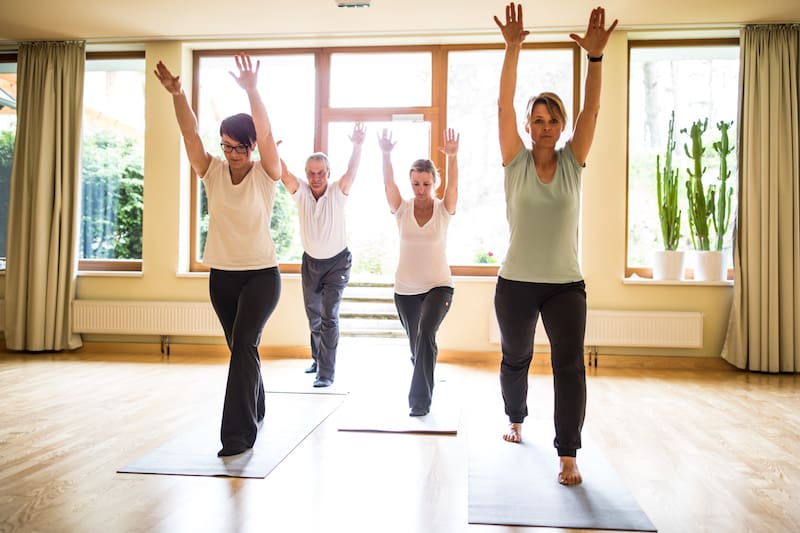 And so, here we go. Retreating to the Waldviertel, a beautiful part of my own homeland Lower Austria, and one I have always told you more about here. Despite the fact that I will be completely offline for a while, I am of course going to share what I've learned and experienced after my return! Let me take my leave now, packing only:
delightful bath bubbles for my beautiful bathroom & bathtub in the hotel
three beautiful books (I'll likely read some more there, I guess)
a travel journal & pens
letter paper (for the romantic ones ..!)
a pair of really warm socks from Finland!
my photo camera as really the only technical device I'll carry (it does feel very strange still!), as well as
warm, comfortable clothes for walking, painting, light yoga, etc.
Aaaah! 😀
And you, (when) would you dare to go on such a journey yourself?