You wouldn't be here if you weren't curious.*
Hi! I'm Elena! Welcome to my travel blog Creativelena.com.
For me, it is all about "life-seeing instead of sightseeing": Join me as I create, eat & live my way around the world. Curious?
*Check out my book, "The Creative Traveler's Handbook", for learning more about what we mean by creative travel. Travelling means the world to me, makes me fit for everday life and sometimes, I trust, also calmer on the inside. Read this blog with a smile, share what you love and remember to check back regularly: After all, when was the last time you did something for the first time?

Best Trips 2013 by National Geographic Traveler: Valparaíso
Today, I came across an article in the National Geographic Traveler Magazine about the World's Best Trips in 2013. Valparaíso, Chile! My eyes lit up when I saw the Chilean port city was among the Top 20 must-see picks of the season. Especially given the fact I hold so many dear memories of this place I visited as part of my Round-The-World-Trip in 2011: Joining a Chilean Cooking Class with (in)famous local cook & tour guide Boris. Marvelling at some great graffiti art in the centre of town. Enjoying a romantic seaside walk next to an amazing coastline scenery. Meeting your loved one after three and a half months on the road travelling solo … :).
Here is my Valparaíso for you to enjoy!
Learning how to cook typical Chilean Food
Thank God we found this flyer. Advertised at a winery some 800 kilometres south of Valparaíso, I immediately thought: We must do this. So I simply booked online at www.cookingclasseschile.cl and offered Markus to become a Chilean cook for the day. To this day, it has proven worthwhile: We still have a shaker at home we use for making Pisco Sour, a favorite Peruvian & Chilean drink we learned to make that day in Valparaíso.
Wanderlust, anyone? Read more about my travel adventures in South America as a Tripwolf Travel Blogger during my Round-The-World-Trip in 2011.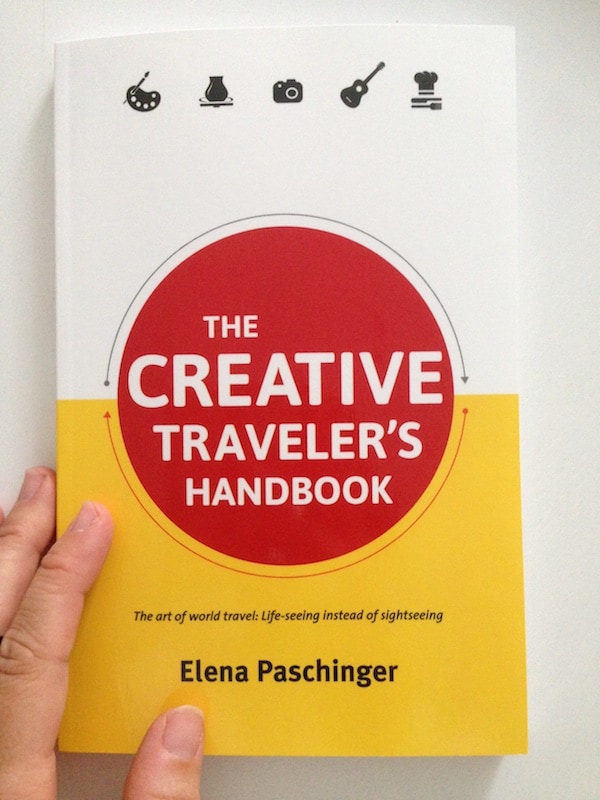 Ready for learning even more about creative travel?
Elena has recently published "The Creative Traveler's Handbook". Chock full of inspiratinal stories, travel tips and advice, it offers everything you need for planning and managing your next creative escape, addressing beginners and experienced travelers alike. Here's how to
get your hands on it
now!
Follow me on my travels: