You wouldn't be here if you weren't curious.*
Hi! I'm Elena! Welcome to my travel blog Creativelena.com.
For me, it is all about "life-seeing instead of sightseeing": Join me as I create, eat & live my way around the world. Curious?
*Check out my book, "The Creative Traveler's Handbook", for learning more about what we mean by creative travel. Travelling means the world to me, makes me fit for everday life and sometimes, I trust, also calmer on the inside. Read this blog with a smile, share what you love and remember to check back regularly: After all, when was the last time you did something for the first time?

The young people and the sea
"The grass is always greener on the other side" … or longer. Heading north from my home country Austria in the heart of Europe, a gentle sea breeze welcomes us cradling the high grass on the sand dunes of the Baltic Sea Coast near the islands of Hiddensee and Rügen. My friends and I have travelled here covering some 1.000 kilometres by car in order to enjoy a late summer, early autumn week by the sea. Four people, two couples, one goal: A holiday apartment about five minutes' walk from the shoreline, fresh fish every day, enjoying the nearby sea including some skinny-dipping in the 16°C balmy sea waters … aah, we love it here!
Here's why you should absolutely travel in this area with funny-sounding names such as Wustrow, Fischland-Darß-Zingst (yes, it's called "fish country") & the island of Hiddensee:
My travel tips for you:
Season:
September is a good month for travelling to the Baltic Sea: The sun is still warm on your skin, the masses have gone (back to school)!
Transport:
Taking a car is advisable, especially when exploring the larger area. Alternatively, buses boats & rental bikes are a good, reliable option too.
Budget:
A typical "Fischbrötchen" starts at € 2,- and you can rent a decent apartment for four, including a sauna, at some € 22,- per person and night.
Travel Tip:
Fresh fish, smoked and sold straight from small street carts, is available all day, every day. A feast for the senses!
Don't miss:
A bike ride (rent one for € 7,- per day) from Wustrow along the coast and through the national park forest "Vorpommersche Boddenlandschaft". Wonder-full!
More from the Baltic Sea on my travel blog: #EnjoyGermanNature: The idyllic island of Rügen along the Baltic Sea Coast. & #EnjoyGermanNature: From Rostock to the Baltic Sea Coast during summer.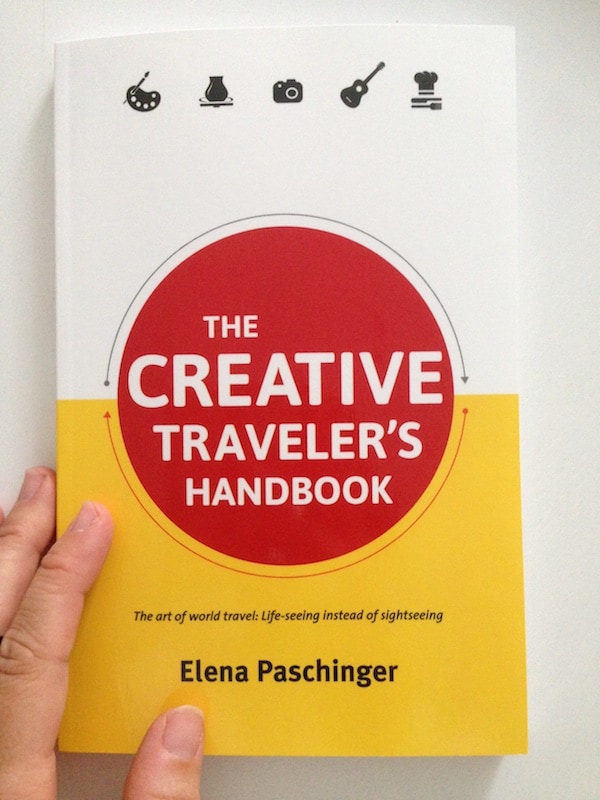 Ready for learning even more about creative travel?
Elena has recently published "The Creative Traveler's Handbook". Chock full of inspiratinal stories, travel tips and advice, it offers everything you need for planning and managing your next creative escape, addressing beginners and experienced travelers alike. Here's how to
get your hands on it
now!
Follow me on my travels: