You wouldn't be here if you weren't curious.*
Hi! I'm Elena! Welcome to my travel blog Creativelena.com.
For me, it is all about "life-seeing instead of sightseeing": Join me as I create, eat & live my way around the world. Curious?
*Check out my book, "The Creative Traveler's Handbook", for learning more about what we mean by creative travel. Travelling means the world to me, makes me fit for everday life and sometimes, I trust, also calmer on the inside. Read this blog with a smile, share what you love and remember to check back regularly: After all, when was the last time you did something for the first time?

Take Me Out: A Walk for the Soul in Grafenegg, Lower Austria
Mighty witnesses of the past which, despite their pompous allure still allow room for the future. A spot where Baroque art de vivre and girly gossip mingle. Where children roam the park with their dogs in stark contrast to the still, ancient castle facades. And next to it all, the soaring tower "Wolkenturm" with its reflections of the grey sky beyond and the first, ever so faint blossoms of spring on the ground below. It is mesmerising to take a walk in the castle park of Grafenegg in Lower Austria, in close proximity to the cities of Tulln and Krems. My homecoming of a special kind.
Park landscapes have always fascinated people. The palace gardens of Grafenegg are no exception: Despite being spoilt for choice with the many walking & hiking options in the surroundings, my friends, family and I are often drawn here. It is like a welcoming escape into a unique microcosm, complete with large tree giants, spellbound spots, cute little hideaways and wide open spaces that beckon you to walk right across them. My photo camera is like the nose of a dog, drawing me here and there and all excited: This corner, this angle, this detail. Beautiful!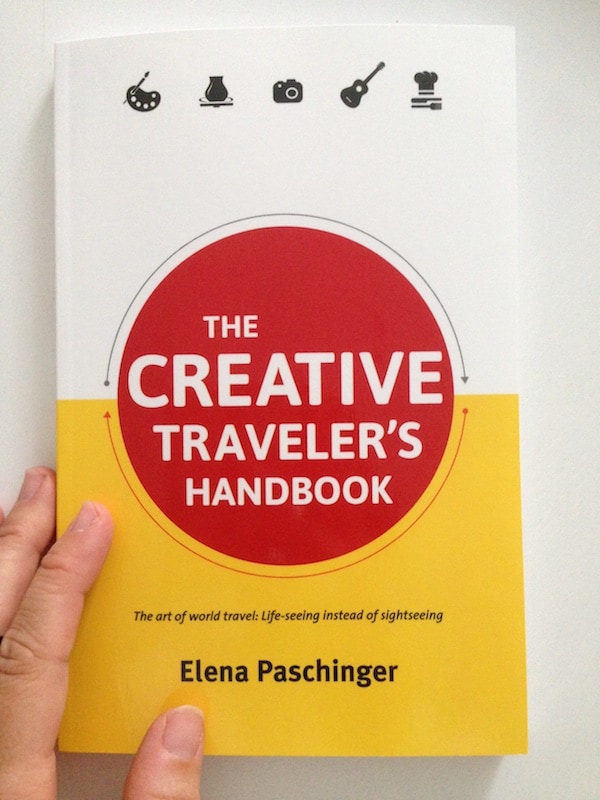 Ready for learning even more about creative travel?
Elena has recently published "The Creative Traveler's Handbook". Chock full of inspiratinal stories, travel tips and advice, it offers everything you need for planning and managing your next creative escape, addressing beginners and experienced travelers alike. Here's how to
get your hands on it
now!
Follow me on my travels: