You wouldn't be here if you weren't curious.*
Hi! I'm Elena! Welcome to my travel blog Creativelena.com.
For me, it is all about "life-seeing instead of sightseeing": Join me as I create, eat & live my way around the world. Curious?
*Check out my book, "The Creative Traveler's Handbook", for learning more about what we mean by creative travel. Travelling means the world to me, makes me fit for everday life and sometimes, I trust, also calmer on the inside. Read this blog with a smile, share what you love and remember to check back regularly: After all, when was the last time you did something for the first time?

Gentle sea breezes. Coastal landscapes. Wide open spaces, sea gulls screaming in the wind & the smell of fresh fish. Peace and solitude, the wind caressing the land and the eternal sound of waves breaking against the shore. It is beautiful to be by the sea. Deeply and utterly confused by the recent snow and winter temperatures here in Austria (it should be spring now, plus it has been sooo hot in sunny South America!), I have vowed to make this travel escape for you. Featuring lots of sunshine. And warm, coastal see breezes. My kind of holidays where nothing else matters: Late summer feeling at the Baltic Sea Coast in Germany.
(PS: Good to know fellow German travel blogger Elke Weiler, who is running a "seaside travel magazine" called MEERBLOG.de: She always gets to talk about and enjoy the seaside holiday feeling! Being the landlocked Austrian I am, I could be green with envy. But I am not. I am happy for knowing her and hopefully visiting her soon! She has recently written on her blog about the Baltic Sea Coast, too.
Enjoy my travel photo essay, lean back, relax and become inspired!
And wow, just recently I learned that I would be part of an international social media & young journalists' team travelling to experience #balticdiscovery, a five-day- intercultural programme organised and hosted by Kreativsaison Mecklenburg in May 2013. So it's back to the Baltic Sea in just a little while !! Of course, I will keep you updated about my whereabouts and experiences here on this travel blog. Yay!
And you?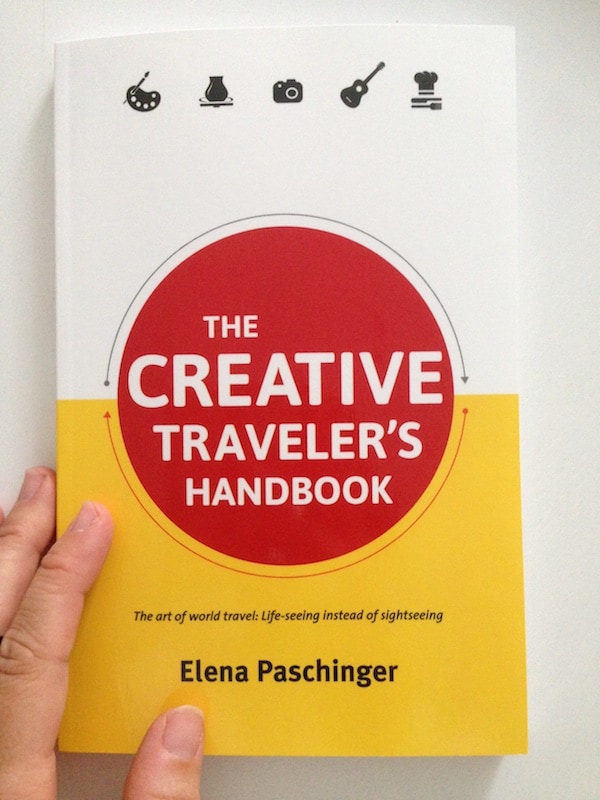 Ready for learning even more about creative travel?
Elena has recently published "The Creative Traveler's Handbook". Chock full of inspiratinal stories, travel tips and advice, it offers everything you need for planning and managing your next creative escape, addressing beginners and experienced travelers alike. Here's how to
get your hands on it
now!
Follow me on my travels: