You wouldn't be here if you weren't curious.*
Hi! I'm Elena! Welcome to my travel blog Creativelena.com.
For me, it is all about "life-seeing instead of sightseeing": Join me as I create, eat & live my way around the world. Curious?
*Check out my book, "The Creative Traveler's Handbook", for learning more about what we mean by creative travel. Travelling means the world to me, makes me fit for everday life and sometimes, I trust, also calmer on the inside. Read this blog with a smile, share what you love and remember to check back regularly: After all, when was the last time you did something for the first time?
Valérie, who's working at a Paris hospital, loves Crêpes Indiennes with chicken & curry. Lise, shop assistant & fashion designer, tells me of dreams about running her own creative workshop. And what's with  … Bertie's CupCakery, the sugar-sweet seduction only ten steps away from Notre Dame? Well, she must be a sinner, naturally.
Tonight, my discoveries are "with the people from all walks of life". My recipe in case you want to act as a traveller instead of being a tourist? Act on your French (always helpful in the "Grande Nation"!), act on your courage by turning off into less travelled side streets (yes, also at night), act on your luck and get ready to be seduced. Since seduction is what it's all about here.
Photo Walk: One Night in Paris
I have just finished reading a book by Andreas Altmann, a German "Travelist", book author & feverish preacher of accepting and living the gift of life, love and .. travelling! In actual fact, he reminds us not to take "photos like mad", but to first assume the person, the story, the building, the city, the feeling, the smell, the sensation etc. behind what we see. "'Today, we took a lot of pictures but we haven't seen much.' This means: Start from the other end, first look and let the world and all that happens in front of you enter your heart, your brain. Be still and feel!"

Well, I must say I could only be still while sitting, eating, tasting, feeling, smelling, noticing. Everything else – laughing, chatting, late night shopping & photography (AFTER the feelings and sensations, of course!) is where I would like to take YOU now.
Join me on my walk through the city, from the Hôtel de Ville across the Ponts de la Seine, showing you where you can get "off the beaten path avoiding the tourist sheep" while diving into "the real Paris": Local faces, stories & tales of exceptional culinary delights. Enjoy!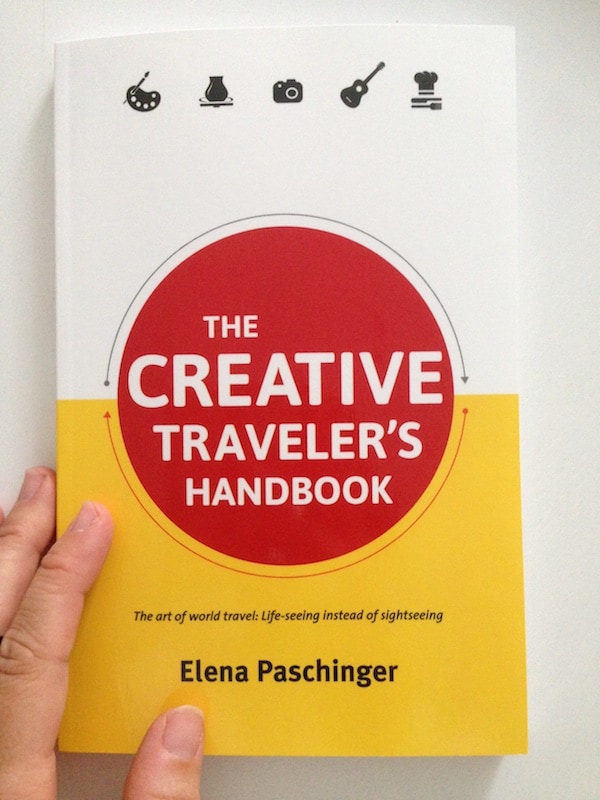 Ready for learning even more about creative travel?
Elena has recently published "The Creative Traveler's Handbook". Chock full of inspiratinal stories, travel tips and advice, it offers everything you need for planning and managing your next creative escape, addressing beginners and experienced travelers alike. Here's how to
get your hands on it
now!