A good question. The World Wide Web has fewer answers than I thought, as most "packing lists for travelling with a baby or toddler" refer to babies much older than our son, only six weeks old at present. There are tips regarding baby food, bottles, sterilisers, or toys – we do not need any of that yet.
Because actually, travelling with such a young baby is really easy. Based on our experience with plenty of day trips, we can say that Liam is truly an easy-going "baby traveller". Lucky indeed, as we can still gather (and answer) all of his needs right away. Breastfeeding, too, works really well and plays a big part in that, sure.
Suitcase, bags, and more bags: How best to pack with baby?
And easier still when saying that we are actually headed towards a specialised baby hotel in Carinthia, Southern Austria: The "Heidi-Hotel" at the Falkertsee lake, near the beautiful Nockalm Road and Nature Park, welcoming young parents with a baby room and even renting out local strollers! This means we don't even have to pack ours: It's as easy as getting there and using one already waiting for us.
A big difference to how I packed "in my previous life" (with packing time often reduced to 15 minutes, as I travelled lots and lots!), is that now, I think much more ahead: What could we need for our baby? How about another trip to the pharmacy, just in case, or packing a little washing liquid for the week, and just how many items of clothing does he really need, given the different temperatures during the week …?
But back to our packing list.
We have started off with what we've taken on our day trips and smaller outings, scaling up what we need for that one week trip with baby:
Diapers and wet wipes. Just as important as "mummy's milk bar". We will take three large packs with us each, and of course, we know that we could also buy some on site.
Our well proven, popular spit-cloths. We will probably pack all of them (approx. 30 pieces). Also great for sun protection, in cooler weather and wind. If necessary, I can also wash them and use them more often.
Baby blankets of course: Again for use in cooler temperatures, for stuffing out the baby carriage, cuddling the baby …
All the bodies, jackets, bonnets, or small trousers we need. I try not to pack too much for one week: One or two little stains are certainly easy to wash out, if necessary, and he can wear the clothing again.
Our baby slings and carrying aids (three altogether). Our accommodation offers carrying advice, and we are looking forward to getting to know our baby slings even better and to trying out new ones.
Besides the suitcase with his things, we'll take a bag-to-go, full of his everyday items: Diapers, wet wipes, small changing mat, cloths, bodies to change, etc.).
E-Card & passport: We still don't have the latter for Liam, because we haven't travelled across the border … yet!
Nursing pads for mum, care and hygiene products for breastfeeding: It's great that we can breastfeed anytime and anywhere, but a little care and preparation there is certainly worth the while.
Baby care like almond oil, a cream for his little bum, saline solution (for watery eyes), perhaps another trip to the pharmacy … but still I'm thinking that less is definitely more, as sensitive baby skin should only be treated with clean water and sometimes a little oil anyway (mother's milk, too, is again a wonderful all-round care product for sensitive baby skin!).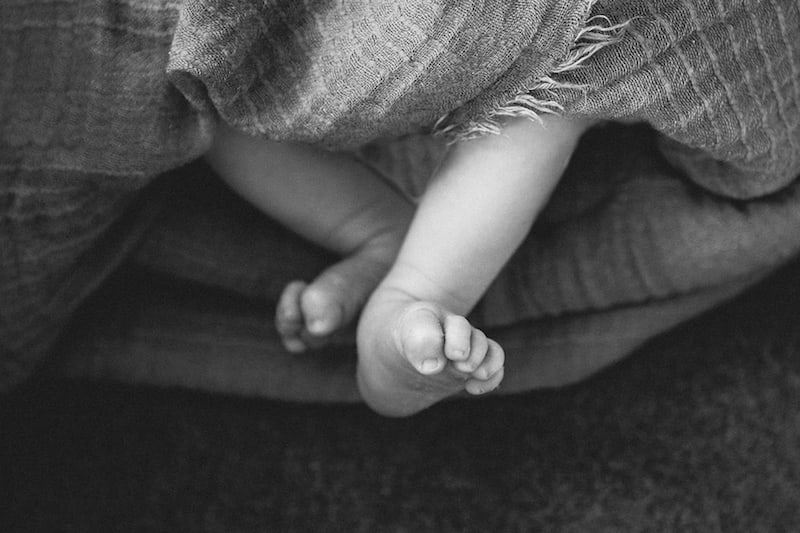 It's gonna be alright I'm sure!
There are, of course, other blogs that talk about the same topic, so here is some more inspiration:
Next up, I'll let you know whether our packing list has been useful, and what we've learned from that first trip with baby Liam. Stay tuned !