You wouldn't be here if you weren't curious.*
Hi! I'm Elena! Welcome to my travel blog Creativelena.com.
For me, it is all about "life-seeing instead of sightseeing": Join me as I create, eat & live my way around the world. Curious?
*Check out my book, "The Creative Traveler's Handbook", for learning more about what we mean by creative travel. Travelling means the world to me, makes me fit for everday life and sometimes, I trust, also calmer on the inside. Read this blog with a smile, share what you love and remember to check back regularly: After all, when was the last time you did something for the first time?

My favourite Travel Videos
Dancing, trekking, laughing & singing: Today, I want to take you on a journey around the world featuring great & inspirational travel videos by Christoph Rehage, who spent a year walking through China growing a mighty long beard, or ("Where The Hell is") Matt literally dancing his way round the globe including (almost) all countries and peoples. Great cinema for awesome moments: Enjoy watching, again and again, and share it with the ones you love!
Here are my top-takes for travel-bug-addicts !!
Absolutely love the idea that we are all the same, through dancing. Wohoo!
Now this: What a great idea for my future (round the world) trip! Will I really grow my hair like Rapunzel, or Christoph Rehage, though … ?
How do you know Iceland? "Wide open spaces", "fascinating glaciers & geysers", rather "few people"? Watch this for some contagious beats & good fun: Don't forget to turn up your speakers!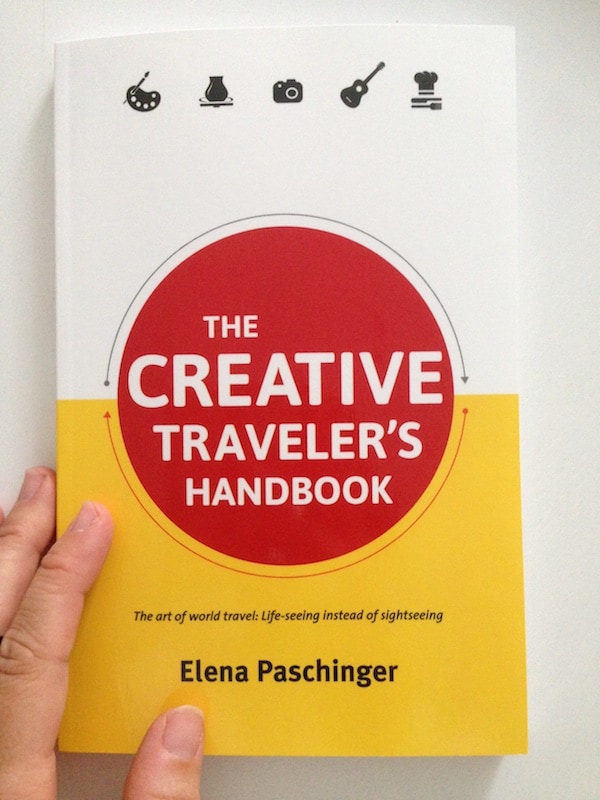 Ready for learning even more about creative travel?
Elena has recently published "The Creative Traveler's Handbook". Chock full of inspiratinal stories, travel tips and advice, it offers everything you need for planning and managing your next creative escape, addressing beginners and experienced travelers alike. Here's how to
get your hands on it
now!
Follow me on my travels: