You wouldn't be here if you weren't curious.*
Hi! I'm Elena! Welcome to my travel blog Creativelena.com.
For me, it is all about "life-seeing instead of sightseeing": Join me as I create, eat & live my way around the world. Curious?
*Check out my book, "The Creative Traveler's Handbook", for learning more about what we mean by creative travel. Travelling means the world to me, makes me fit for everday life and sometimes, I trust, also calmer on the inside. Read this blog with a smile, share what you love and remember to check back regularly: After all, when was the last time you did something for the first time?

Mist in Madrid: Mission Impossible
"Who lives sees, who travels sees more." Having circled the world and calling travelling home, it usually takes more than having to get up at four in the morning and spending 24 hours in or near aeroplanes to "get me started". When, however, the captain announces an emergency landing in Zaragoza after 30 minutes of continuous circling over Madrid, I sit up straight. What the … ? "But we have to go to Buenos Aires … " is all I can muster at first.
Missing flight connections from Panama to Mexico, from Los Angeles to Chicago, four hours of queuing chaos in Madrid and on the verge of tears: What a "little bit of fog" can cause is only revealed us after sharing experiences with fellow stranded passengers.
Luckily, however, this unwanted situation has also produced a wonderful friendship with a family from Córdoba, Argentina. Mum Veronika is Austrian, therefore raising two charming Austro-Argentinian boys who are quick to invite us "en casa de Córdoba"! The good in the bad, the bad in the good: Last likely being our flight company Iberia inviting us to stay at a "four-star" airport hotel whose food certainly tasted like two stars, at most. A peculiar situation: Should we / did we indeed have the right to complain, or rather be grateful for the assistance … ?
Whatever. I am a person to prefer positive psychology. Feasting on "Ositos de pro" sweets in Spanish duty-free shops, while Markus is persuaded to buy himself "Teacher's Whisky" (he is becoming a primary school teacher and seriously on to studying "Philosophy & Ethics" next to me on the plane … 😉 ). Whether it's whisky or books that teach him more about life I don't know … The main thing is we are back on a plane to Buenos Aires 😀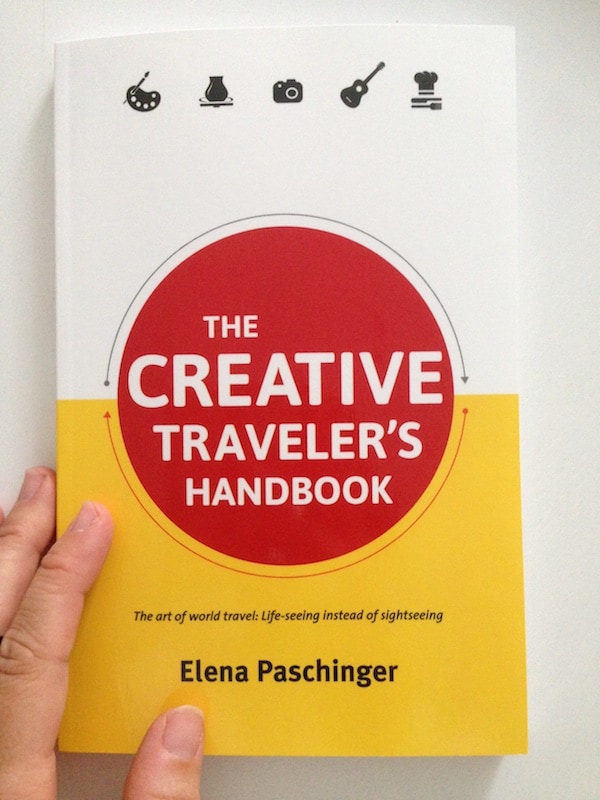 Ready for learning even more about creative travel?
Elena has recently published "The Creative Traveler's Handbook". Chock full of inspiratinal stories, travel tips and advice, it offers everything you need for planning and managing your next creative escape, addressing beginners and experienced travelers alike. Here's how to
get your hands on it
now!
Follow me on my travels: