You wouldn't be here if you weren't curious.*
Hi! I'm Elena! Welcome to my travel blog Creativelena.com.
For me, it is all about "life-seeing instead of sightseeing": Join me as I create, eat & live my way around the world. Curious?
*Check out my book, "The Creative Traveler's Handbook", for learning more about what we mean by creative travel. Travelling means the world to me, makes me fit for everday life and sometimes, I trust, also calmer on the inside. Read this blog with a smile, share what you love and remember to check back regularly: After all, when was the last time you did something for the first time?

I set about capturing some impressions of autumn for you. As long as the colours decorate the landscape, I think it's one of the most beautiful seasons ever! An ideal travel time for many regions: Three of them I'd like to introduce here.
1. My home country: Krems an der Donau, Lower Austria (it doesn't always have to be far away …!)
My feet dangle at the edge of the Donauwarte lookout tower high above the vineyards with a view towards the foothills of the Alps. Especially in this season, Krems and the river valleys of the Wachau, Krems & Kamp are worth exploring!
2. Mole West, Neusiedl am See, Burgenland
Any time of the year is good for this spot actually: The atmosphere of this "pier" on the northern shore of Lake Neusiedl will enchant you with its view over the lake, sailing boats and perhaps even a glimpse of the distant Alps on the horizon. A dream – also in autumn with its fascinating light! More information about the restaurant, such as opening hours, arrival, or the menu are here: www.mole-west.at.
3. Further south in Italy: Friuli-Venezia-Giulia

For some weeks now, I have been working with this beautiful travel destination just south of Austria. We are and have always been united in our hearts anyway! About 100 years ago, the Austro-Hungarian Empire operated its naval port from Trieste; the Italians probably didn't like it that much and that's why we're now trying to establish a more positive cooperation in tourism ;). Definitely worth a visit! More information can be found here: www.turismofvg.it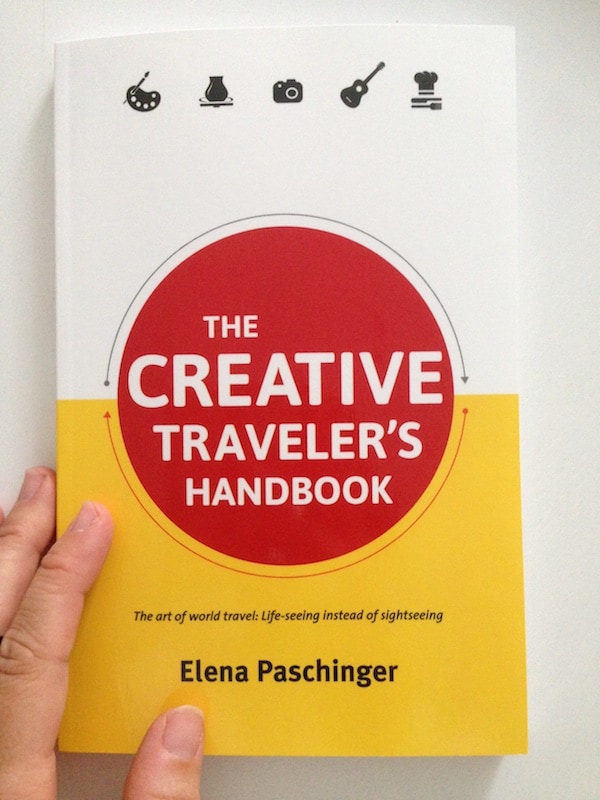 Ready for learning even more about creative travel?
Elena has recently published "The Creative Traveler's Handbook". Chock full of inspiratinal stories, travel tips and advice, it offers everything you need for planning and managing your next creative escape, addressing beginners and experienced travelers alike. Here's how to
get your hands on it
now!
Follow me on my travels: