You wouldn't be here if you weren't curious.*
Hi! I'm Elena! Welcome to my travel blog Creativelena.com.
For me, it is all about "life-seeing instead of sightseeing": Join me as I create, eat & live my way around the world. Curious?
*Check out my book, "The Creative Traveler's Handbook", for learning more about what we mean by creative travel. Travelling means the world to me, makes me fit for everday life and sometimes, I trust, also calmer on the inside. Read this blog with a smile, share what you love and remember to check back regularly: After all, when was the last time you did something for the first time?

Gourmet, Wine & Cofffee Delights in Burgenland
The Burgenland, Austria's easternmost district, really has it all. Ever since we came to appreciate exciting creative workshops such as a Motorsägenschnitzkurs (wood carving using chainsaws), groovy Beatboxing or painting with coffee & chocolate, we were thinking: What else might this province and its people have in stall for us? Where is the tastiest, most romantic or perhaps "seductive" part of this country? 😉
Well, we set out to find out for you. In the Burgenland Seewinkel (east of lake Neusiedl), travel & video bloggers Martin, Janett, Christian and I met with cook Jörg, the magic winter wonderland of the Baroque castle Halbturn as well as enjoying the best wine tasting experience featuring excellent red wine vintages of this area.
 Visiting "Jörgs" Kitchen: Cooking 2.0
Have you ever wondered why restaurant kitchens are forever sealed off from clients (or food inspectors)? Well, "Jörgs" proves to us it doesn't have to be this way. The kitchen is right inside the restaurant! Everything that ends up being thrown in the pan is freshly prepared in front of our eyes. You are welcome to join in and learn a thing or two about your meal: Surf & Turf for instance. King-size prawns atop a burger served with French Fries – that's what Burgenlanders seem to like. 😀 I follow their recommendation and turn into a fan: It's delicious here!
Hungry? Full? Satisfied?
…
Check out more travel photos on Flickr about gourmet, wine & coffee delights in Burgenland. You can also read more as to why Burgenland is highly entertaining and deeply relaxing in winter: Check it out!
Visiting Burgenland: Thank you Burgenland Tourismus for organizing a wonderful stay for us. All our opinions are our own.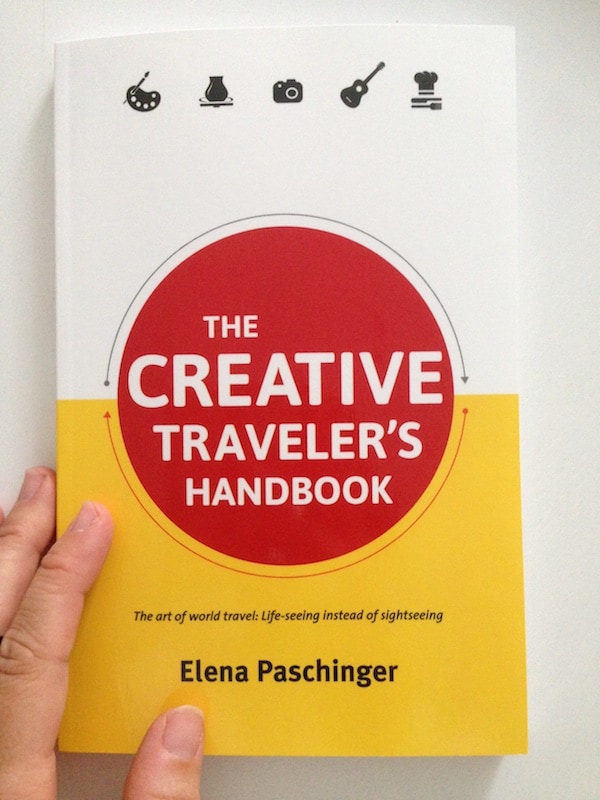 Ready for learning even more about creative travel?
Elena has recently published "The Creative Traveler's Handbook". Chock full of inspiratinal stories, travel tips and advice, it offers everything you need for planning and managing your next creative escape, addressing beginners and experienced travelers alike. Here's how to
get your hands on it
now!
Follow me on my travels: