You wouldn't be here if you weren't curious.*
Hi! I'm Elena! Welcome to my travel blog Creativelena.com.
For me, it is all about "life-seeing instead of sightseeing": Join me as I create, eat & live my way around the world. Curious?
*Check out my book, "The Creative Traveler's Handbook", for learning more about what we mean by creative travel. Travelling means the world to me, makes me fit for everday life and sometimes, I trust, also calmer on the inside. Read this blog with a smile, share what you love and remember to check back regularly: After all, when was the last time you did something for the first time?

"Gaisberg Uncorked": Sample a great series of wine events in my home town Strass, Lower Austria!
With so much commitment shown by the (young) winegrowers of the wine village Strass, my small little hometown in the Lower Austrian Kamptal, I find myself really really proud today. Wonderful to see what the "young creatives" are capable of achieving. Because "Gaisberg Uncorked"?! I mean, really … What is that supposed to be? Well, the young winegrowers of Strass will tell you bit by bit over the course of this year!
From 4 May 2019 onwards, guided vineyard walks will take place every Saturday at 2 p.m. in the vineyards of the respective winegrowers of Strass, followed by a tasting of top-quality wines. In this way, you can appreciate the "classics of the Kamptal", such as Grüner Veltliner Gaisberg, Riesling or Weißburgunder even better (the view from our gentle wine terraces over the Tullner Basin, to Vienna and all the way south to the Alps is indeed wonderful to behold).
The central hub for all events taking place is the Vinothek Wine Shop Weinkontraste Strass, which offers you all of the local wines for tasting. Recently, I met with the young winegrower Edwin Schreibeis; he and his younger brother were among others my brother's playmates, my last memory of him was that of a happy, tall boy! All the more reason for me to be proud of what he and his family have achieved as successful wine growers in the meantime – so much that I recorded a video of the young winegrower on the occasion of our latest creative cooking class in Vienna:
Parallel to all the guided vineyard walks taking place over the course of the wine season 2019, there are several culinary wine & food pairing events too, highlighted in what's named "Gaisberg Uncorked" on 31 August and 7 September, 2019. Sample, savour, and simply have a good time!
Check out further information about these events on the homepage of Genuss Reisen Österreich and on Facebook.
See you soon in Strass, then?
🙂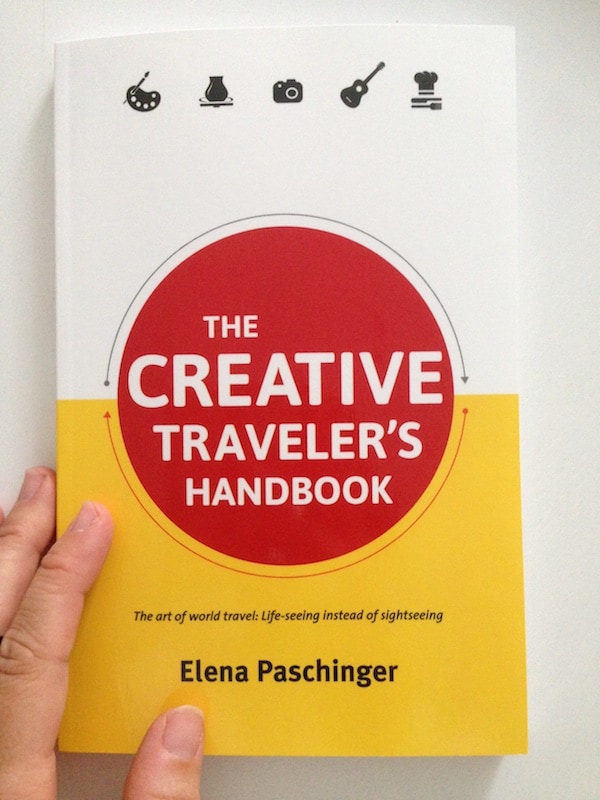 Ready for learning even more about creative travel?
Elena has recently published "The Creative Traveler's Handbook". Chock full of inspiratinal stories, travel tips and advice, it offers everything you need for planning and managing your next creative escape, addressing beginners and experienced travelers alike. Here's how to
get your hands on it
now!
Follow me on my travels: