Exploring Costa Brava is a love story for the senses. If you have never ventured north out of Barcelona, you don't know what paradise truly means. Because it does exist. Right there, between the sea and the mountains, where the soaring peaks of the Pyrenees drop down to bow in front of the "wild coast", the "Costa Brava". Luckily for us travellers, the north-east of the Iberian peninsula is dotted with not only utterly charming villages and towns, but also lots of beautiful "Turisme Rural", "Masia", and quaint little hotels. From Garrotxa to l'Empordà, from the Pyrenees down to the Mediterranean, I have slept, eaten, and recharged my batteries … here.
Or here.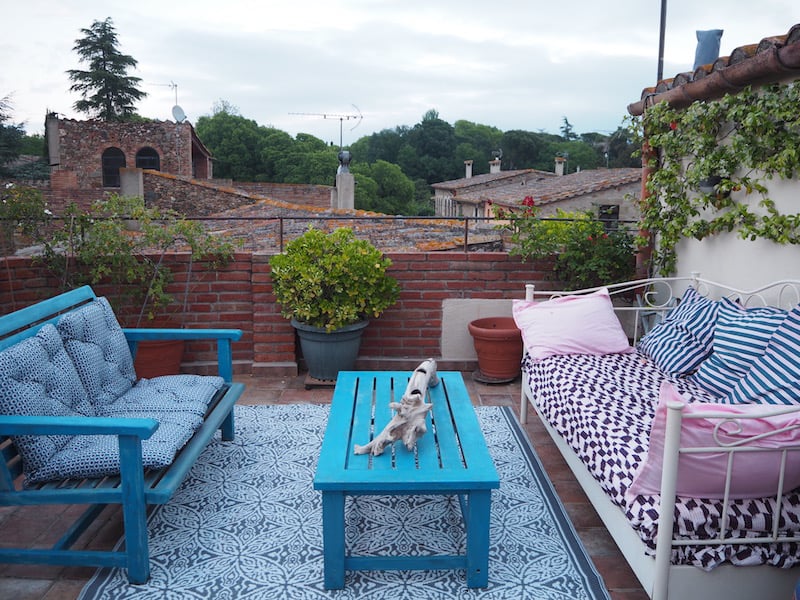 And here.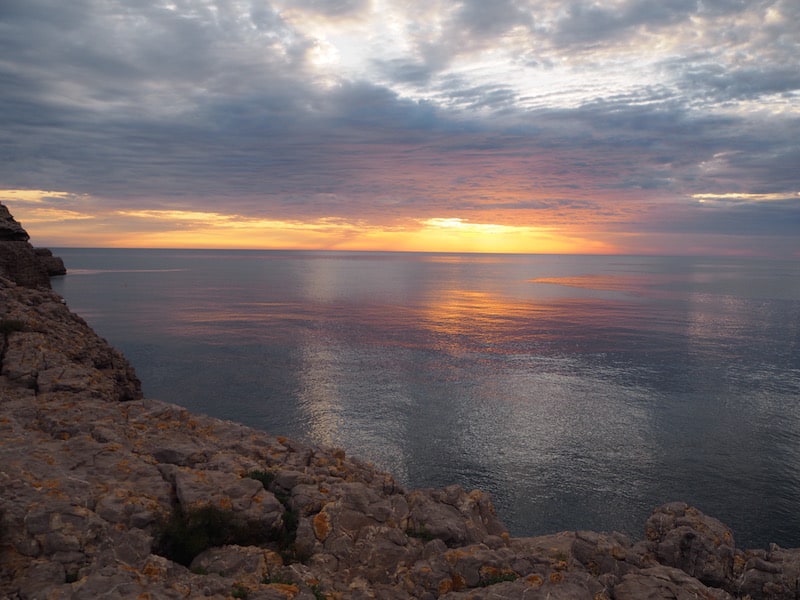 "Please take me there! Now. Elena !!" (Yes. I can hear you squeal. 😀 )
1. Mas Masaller. The "family friends": Perfect for solo travellers, as you get to join the family in an instant!
Nine o'clock at night. Mum + daughter (one of three) come rushing in the house, apologise to a blissful me for "being late", and "whether I cared to have dinner with them" ..? Before I know it, I get to sit at the family table of five, making two ladies, three young girls, and one hard-working family man. Phew! Such a sweet little farm house, and perfect if you really want to get out into the countryside: Mas Masaller "Turisme Rural" is about ten minutes' drive from "downtown" La Bisbal d'Empordà, the nearest "town" of about 6.000 inhabitants. In that sense, it very much reminds me of my own home country Austria. Only that the weather tends to be a little bit nicer, the people a little more energetic, and I am served olive oil instead of butter for my breakfast toast!
2. Casa Matilda. Leo (from Argentina) and his love for dogs & life in Costa Brava. A true houseman's love story!
And not only for the lady in his life, who of course happens to be Catalan "reeling him in" from his home town Buenos Aires: Leo just loves to preside over perfection in every little detail around his "Casa Matilda". Gentle music is on in the breakfast room. My bedroom, and bathroom, are perfectly furnished with just the right mix of plants, vintage furniture, decorative objects, and cosy blankets. I repeatedly think, "This room, as well as this house, are too beautiful just to stay here on my own ..!" Love(r) of my life, where are you?!
3. Hotel Can Miquel. Quaint & quiet, at "the end of a most beautiful world": Cala Montgó in l'Escala, northern Costa Brava.
Oh, l'Escala … If you have followed some of my adventures over the past few years, you will know why my hands are trembling, and my heart is pounding, every time I land myself in beautiful l'Escala. "Oh, Elena …", my Catalan friends & families from around the area look at me, their eyes full of warmth and emotion. "You will always be welcome here, in our homes and in our hearts."
This time, then, and for all of you wishing to go to l'Escala's rather beautiful Cala Montgó, I can recommend you the following:
Last but not least, let's move further inland. "Mar i Muntanya", the "sea and the mountains", so close here in the north-east of Spain (ah, Catalonia! … not Spain, right!) that they almost touch, causing poets & songwriters to dedicate endless amounts of songs & fairytales to shepherds and sirens … *sigh*.
4. Masia El Puig. Brace, brace, for the utter luxury in rural accommodation I have yet seen #inCostaBrava & #inPyrenees.
Masia El Puig is a hidden beauty. She lies waiting for you deep in the forests of l'Alta Garrotxa, and opens up only at the last turn of your ten minute gravel road drive from near Sant Joan de les Fonts, and Olot, the district capital. What a wonderful, wonderful surprise at the end of a long road, worth to arrive with no other plans than to stay here for at least a couple of days. (And yes. There's dinner + rather lavish breakfast options, to see you through a few days of Read * Sleep * Eat * Repeat.).
Tip: This lovely cat, as well as "Masia El Puig", are also featured in my latest travel video edit about Costa Brava & Pyrenees, explaining more about my creative travel adventures and the wonderful, wonderful people I've met:
Enjoy with sound : The song "Camins" I have chosen to go with the video, performed by local band Sopa de Cabra, will make every Catalan cry with emotion, I am told ..! 😀
Disclaimer: I have been supported on this trip by Costa Brava Tourism Board. All opinions are my own.