You wouldn't be here if you weren't curious.*
Hi! I'm Elena! Welcome to my travel blog Creativelena.com.
For me, it is all about "life-seeing instead of sightseeing": Join me as I create, eat & live my way around the world. Curious?
*Check out my book, "The Creative Traveler's Handbook", for learning more about what we mean by creative travel. Travelling means the world to me, makes me fit for everday life and sometimes, I trust, also calmer on the inside. Read this blog with a smile, share what you love and remember to check back regularly: After all, when was the last time you did something for the first time?

City Trip & Sunset Magic: Girona & l'Escala #InCostaBrava
"Girona m'enamora! !!!" – "Such picturesque, and unforgettable moments." – "Costa Brava still has so much for us to discover. Many, I believe, have not put it on their radar yet – the 'wild coast' north of Barcelona."
You are right, my dear readers. Reading through your feedback on my Social Media posts, I am reminded of the happiness of being #InCostaBrava. 🙂 After a first glimpse of the enchanting small town of Llançà and its picturesque surroundings, I knew I had to come back soon. To explore more. To feel more. To enjoy tasting the sweet sense of local hospitality that the Catalan people know to provide so well. And why not start your visit with a stroll around Girona, the capital city of Costa Brava less than an hour north of Barcelona boasting a tasteful array of flavours and colours to celebrate your stay?
Just a few charming towns away from Girona, you can reach the picturesque "anchovy capital" of Costa Brava: Sweet seaside L'Escala. A place with some of the most stunning sunset views I have enjoyed in my whole life!
"Let's take it slow …!" Marc next to me in the car looks at me and smiles. "I prefer taking you through some of the small towns and villages on the way from Girona to L'Escala. And once we reach L'Escala, you will see why it is easily one of the most beautiful towns around …!" He smiles even more, and laughs. The pride Marc feels for his home town is palpable all the way through, and I cannot help but fall for the magic he describes.
"Can you really grow up here and call this place home?", I keep wondering. After all, how does 'normality' ever catch up with you in a place as magical as this?!
I am, to this day, still wondering … 😉
Let's take a look at some of the magic of seaside L'Escala, located in the beautiful Golf de Roses in northern Costa Brava.
For some more tasty insights into Girona & L'Escala #InCostaBrava, head over to my Flickr photo page here:
See you #InCostaBrava! 🙂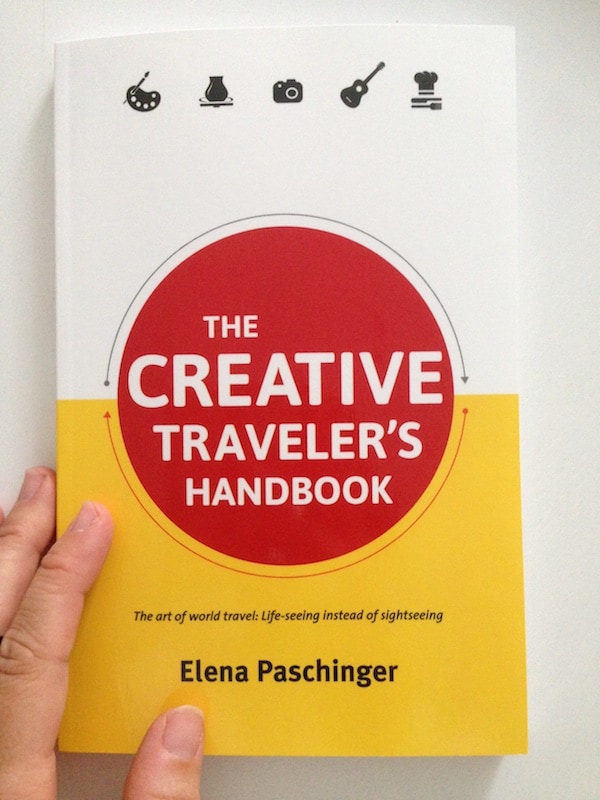 Ready for learning even more about creative travel?
Elena has recently published "The Creative Traveler's Handbook". Chock full of inspiratinal stories, travel tips and advice, it offers everything you need for planning and managing your next creative escape, addressing beginners and experienced travelers alike. Here's how to
get your hands on it
now!
Follow me on my travels: