Seven days of pure South Africa. Altogether, we would have travelled more than 30.000 kilometres, spent hundreds more in jeeps & buses, and seen dozens of the most exotic animal species in the world. Crazy, really. If it had not been for the outstanding beauty of it all. "Well Elena, what did you expect?", I can still hear the happy musings of my colleagues, as I once again marvel at the fact of just how many animals we saw during our safari trips.
One morning alone, we managed to see all of the "Big Five": Lion, leopard, rhino, buffalo & elephant. Wow.
Silenced in awe: This is how I recall most of our luxury safari moments at the southwestern tip of Kruger national park, close to the small town of Hoedspruit. Arriving in the bush (the local "airport" reminiscent in size & style of my former trip to Santa Fe, New Mexico!), we were greeted by "Pumba's family" (a group of warthogs, dashing away just like in the Lion King movie), a happy monkey sitting in a tree and a balmy, 30°C. I smile, breaking into a slight sweat. South Africa, we have arrived!
24 hours early, it's Qatar Airways Business Class to Bush, or Vienna to Johannesburg – a true delight for long-haul travellers.
Five-course-menus on the plane. Wine, drinks & food that are really, really tasty. A wonderful, personalised service. As well as "a bed on the plane": It's amazing just how much space there is "in Business"!
The only one "problem" with business class travel is that you get used to it all too quickly. Check this out.
As you can see, South Africa's Johannesburg is still quite a while away from Kruger national park. It does take another "bush plane" of about an hour to reach Hoedspruit, the nearest gateway town by air, granting us access to the southwestern tip of one of the world's most famous national parks.
Having arrived in the African bush (literally endless horizons of natural plains & forests), we are met by the team of the recently opened, and very luxurious, AM Safari Lodge.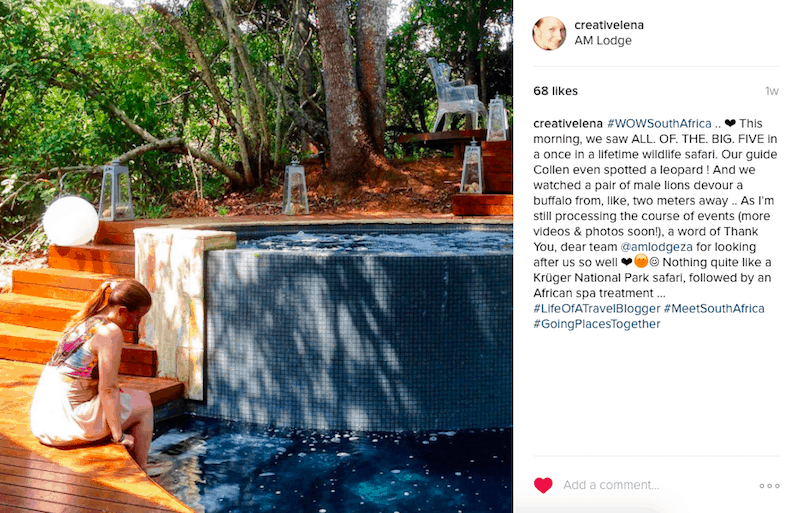 The photos hardly do AM Lodge justice, so I shall refer you to Christina, who publishes on CitySeaCountry.com and has produced the following travel video taking you right inside AM Lodge Spa & Villa:
Near AM Lodge, check out "Moholoholo" wildlife sanctuary right by the foothills of the Drakensberg mountains.
Did you know that hyaena jaws are strong enough to bite the leg off an elephant? That the ears of the African dog are nearly as big as their heads, sporting a muscly, elegant build? That leopards love to jump and hide (themselves and their prey) inside the highest trees? (Well, not us this time, luckily!). That the only animal able to fight off a cobra goes by the innocent-sounding name of "Stoffel" .. ?
Well. At least at the "Moholoholo Wildlife Rehabilitation Centre", whose mission is to inform about the plight of all those animals who have ventured too close to human habitation, farmlife & towns near Kruger national park.
"From dusk till dawn": Two times, the AM Lodge team of professional guides takes us out on safaris. Our scouts & drivers take us right up close, to within metres, of Africa's most famous animals.
"I grew up in the bush", Colleen smiles a modest answer to his natural demeanour of being around lions, leopards & the like. "After all these years, you just learn to speak the language of the animals – follow their traces, interpret their sounds, watch their body language: Do they agree to you being close?" Knowing to go, or no, is key to ensuring the safety of everyone involved. As easy cheesy as a modern safari with morning coffee in the bush might appear, one should never forget that …
… the nearest wild cat, the next herd of elephants, or the large, massive rhino are never far away.
I guess this is what has impressed me most, out here in Manyeleti Private Game Reserve right by Kruger national park: That we did indeed see so many animals right up close. Even at night – and not even far from our lodge quarters! The local "resident lion" by the way goes by the name of Gustav, and even shows himself roaring for his two girls. What a night!
Hard to capture all the emotions of a safari-first, really. Which is why I have also made the following travel video here for you, cut from a collection of admittedly very good (and close) film sequences:
Besides, head over to my Flickr Photosharing page for more imagery about South Africa here: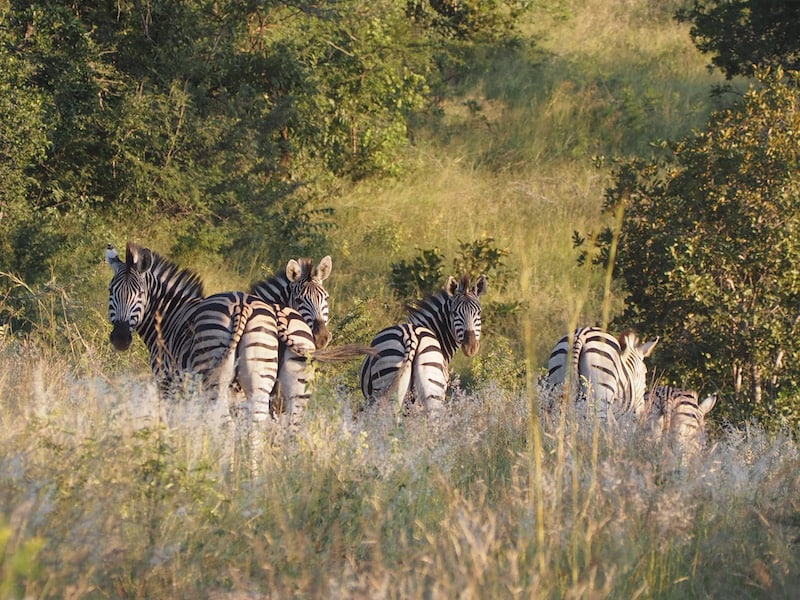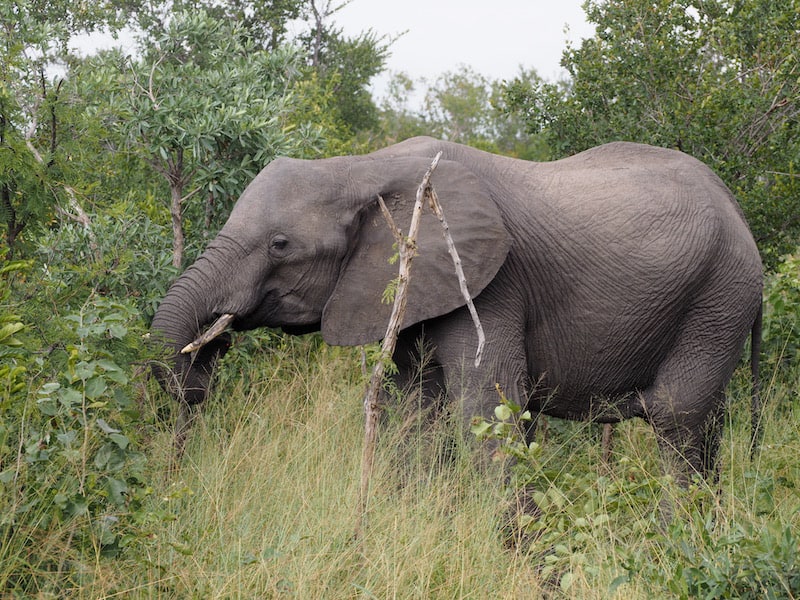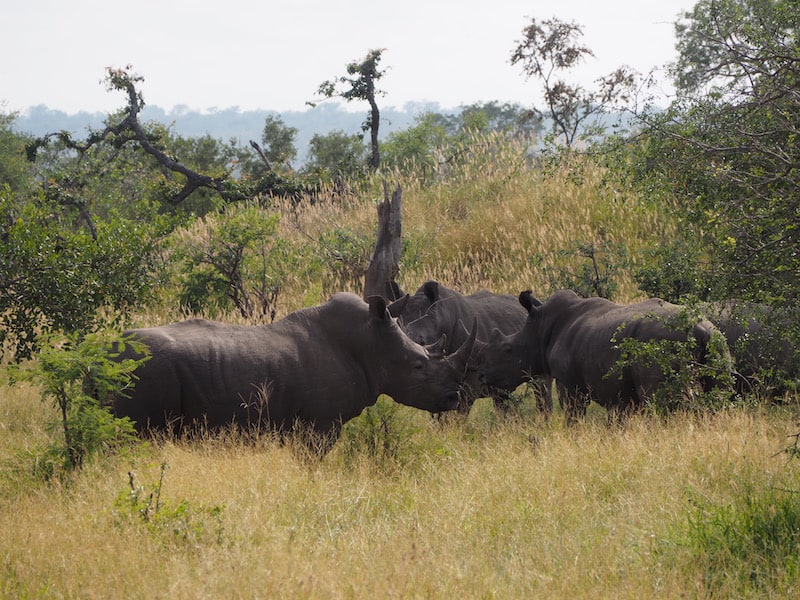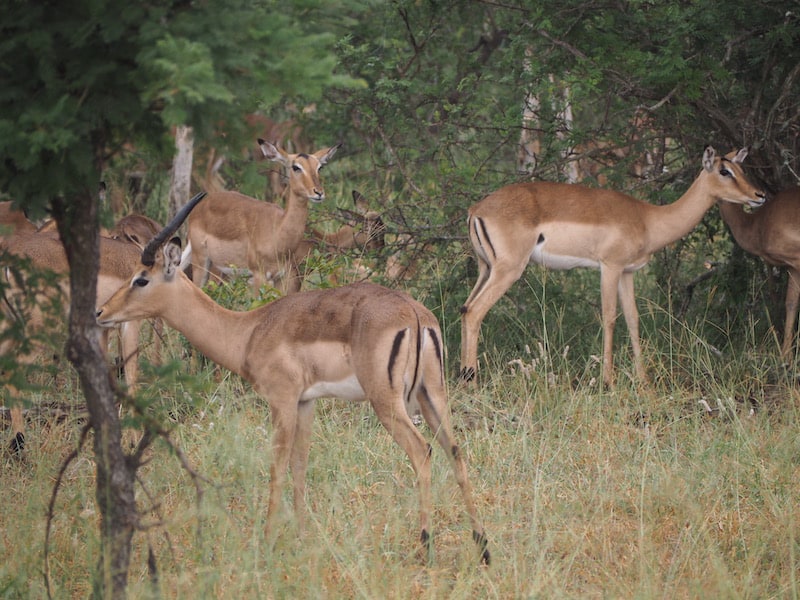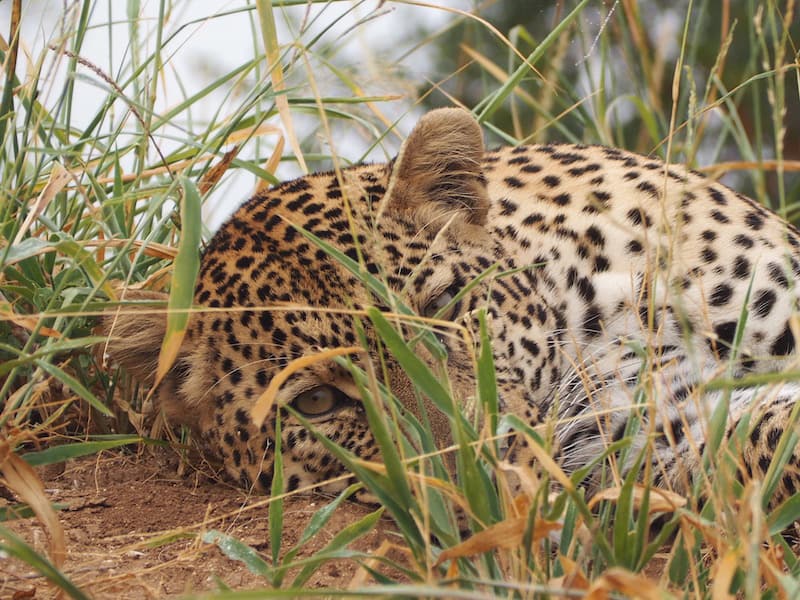 See you soon in Africa, my dear! Next up, I'll tell you more about our trip to Cape Town, as well as into Jo'burg. Guess what we got to see there? Stay tuned!
Disclaimer: We have been invited by the South African Embassy, Tourism Board & Qatar Airways on this trip to South Africa. All opinions are my own.